Zoe Saldana is back in a new sci-fi film: "Guardians of the Galaxy."
For all those comic book fans, things just got a lot more interesting. Footage from the upcoming film shared at the Comic-Con International in San Diego during the Marvel panel has been leaked!
Saldana plays part of Gamora, an assassin nicknamed The Deadliest Woman in the Universe. Gamora has green-colored skin and comes from an alien world. Saldana's character is the adopted daughter of Thanos and the last of her species. After a rough and brutal childhood, Gamora ends up going against her father and becomes a crucial member of the "Guardians."
Chris Pratt stars as Star-Lord, a very fit human who hops from planet to planet and ends up getting into trouble with a group of aliens. Adding to the team of "Guardians" is "Fast and the Furious" star Vin Diesel, who plays an alien named Groot. Groot's character has a companion named Rocket Raccoon.
The crew will face many challenges and dangerous obstacles along the way such as space pirates. One in particular, Nebula, is played by Karen Gillan. MMA fighter Dave Bautista, who also appeared in "The Scorpion King 3: Battle for Redemption," takes the role of Drax the Destroyer.
Saldana is no stranger to sci-fi films. After the success of films such as "Avatar," "Star Trek," and "Star Trek Into Darkness," where she played the famous role of Uhara, it's no surprise that the 35-year-old actress is keen to get back on the big screen in a new sci-fi adventure.
Filming for "Guardians of the Galaxy" began in June and the movie is set to be released August 2014. It will hopefully grant fans with the cosmic experience they so desire.
Checkout Zoe Saldana in "Guardians of the Galaxy":
Leaked footage from 'Guardians of the Galaxy'
Before You Go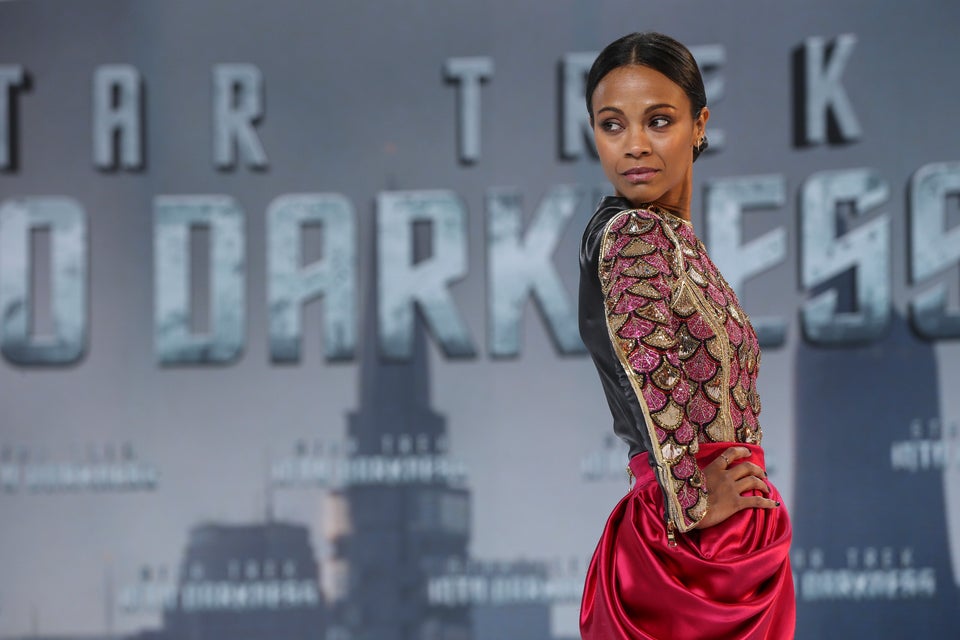 Zoe Saldaña: 2013
Popular in the Community