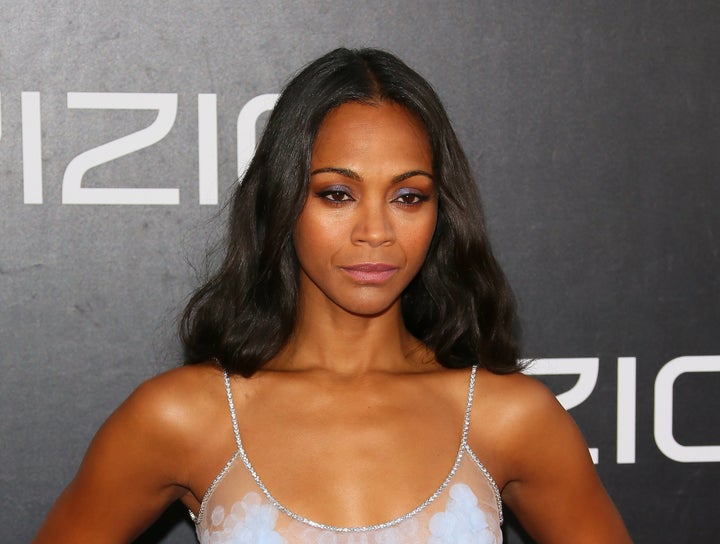 Zoe Saldana found herself in hot water on Saturday after claiming Hollywood's "bullying" tactics emboldened the electorate into voting for Donald Trump.
"We got cocky and became arrogant and we also became bullies," Saldana said in an interview with AFP of Trump ― who has been repeatedly accused of bullying reporters, political opponents, minority groups, not to mention dodging allegations of sexual assault throughout his campaign.
"We were trying to single out a man for all these things he was doing wrong," she continued, "and that created empathy in a big group of people in America that felt bad for him and that are believing in his promises."
Saldana has gone on the record as a supporter of Trump's Democratic opponent Hillary Clinton, and she has previously been vocal about her distaste for the president-elect's proposed policies, especially when it comes to immigration. In February, she co-signed a letter with actress America Ferrara and other Latinos in Hollywood to stand up against Trump's "anti-immigrant fear-mongering." Months before the election, she also endorsed a letter signed by the "Star Trek" cast that described him as "an amateur with a contemptuous ignorance of national laws and international realities."
"I'm learning from [Trump's victory] with a lot of humility," Saldana said. "If we have people continue to be strong and educate ourselves and stand by equal rights and treat everyone with respect, we won't go back to those times."
Her comments come after a week of high-profile actresses addressing Trump publicly. At the 74th Annual Golden Globes on Sunday, Meryl Streep delivered an impassioned speech about how we all must help "safeguard the truth" and challenge Trump's attack on the press, foreigners and the entertainment industry. Days later, Nicole Kidman caused some controversy by declaring that it's time all Americans "support" the future president now that he's been elected.
Watch Saldana respond to Streep's speech in the video below: