Zoe Saldana's husband doesn't "give a sheet" what people say about his decision to take the actress' last name.
The "Guardians of The Galaxy" star sits beaming on the cover of the July issue of InStyle magazine, in which she reveals how Italian artist Marco Perego took her name after the two secretly married in the summer of 2013. Perego, it turns out, made the progressive decision in spite of his wife's doubts.
"I tried to talk him out of it. I told him, 'If you use my name, you're going to be emasculated by your community of artists, by your Latin community of men, by the world'," the star told InStyle. "But Marco looks up at me and says [she puts on a cute Italian accent], 'Ah, Zoe, I don't give a sheet.'"
In the interview, which hits newsstands on June 15, the actress also talks about how motherhood has changed her marriage and her thoughts on what her post-pregnancy body should be like.
"I don't want to get back to where I used to be," Saldana told InStyle. "I want to feel healthy, and not just fit into the old jeans I used to wear. I'm a woman now. My body has changed forever. It's softer... and stronger."
Saldana and her husband welcomed their twin boys, Cy Ardio and Bowie Ezio, in November. Since then, the first-time mom has been vocal on social media about her struggles. Not only has she turned to Twitter for breastfeeding advice, but she also opened up on Facebook in April about the "dramatic changes" her body underwent, inside and out, after the birth of her sons.
As you all know, we welcomed twin boys last November. Yes, by far, the most amazing experience of my life, but also a very challenging experience when it pertains to my body. I'm sure moms across the world (and dads sometimes) can identify with what I'm about to say.

Your body changes dramatically, inside and out. You grow in places you never knew you could, and you are tired beyond belief. In some cases more than others, your body experiences a kind of trauma through childbirth that is difficult to explain unless you've had that experience. My case was like that, everything from my thyroid to my platelets crashed. Thank God, we are all doing great now, but my body was really bent out of shape after the boys were born. Bouncing back feels impossible, but I know it is important as a woman, and now a mommy, to not give up. I am determined to get my energy back and find balance for my body before these little guys start walking, and before I go back to work..... my clock is ticking!
The 36-year-old actress ended her long message to fans -- which you can read here in full -- by inviting other mothers to share their own struggles and support each other.
"I know many of you have gone through this or are going through it as we speak," Saldana said in the Facebook post. "Let's do it together. Let's talk about it, hear each other out, and seek advice when we need it."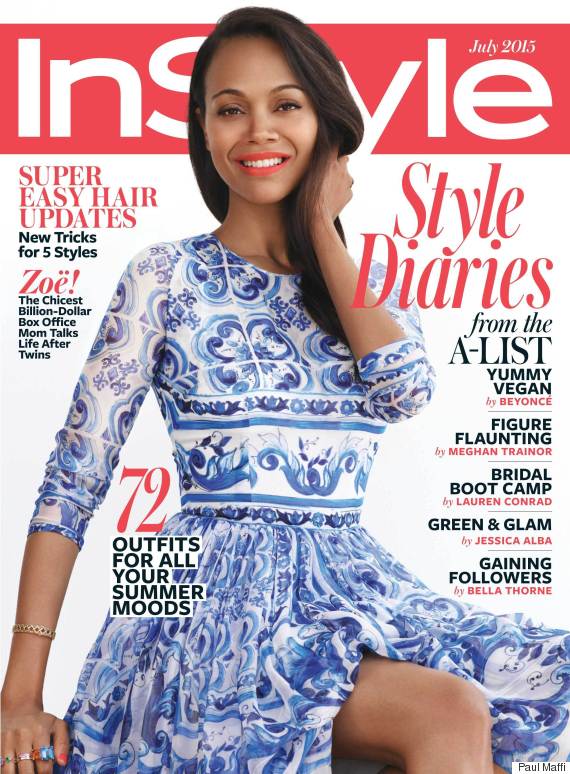 Before You Go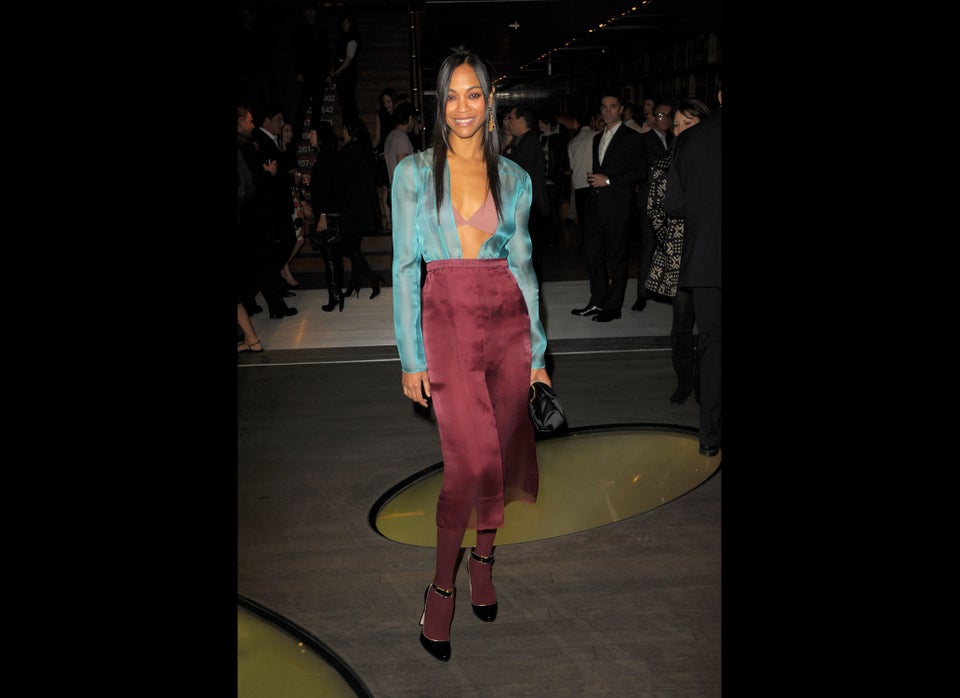 Zoe Saldana's Style Evolution
Popular in the Community