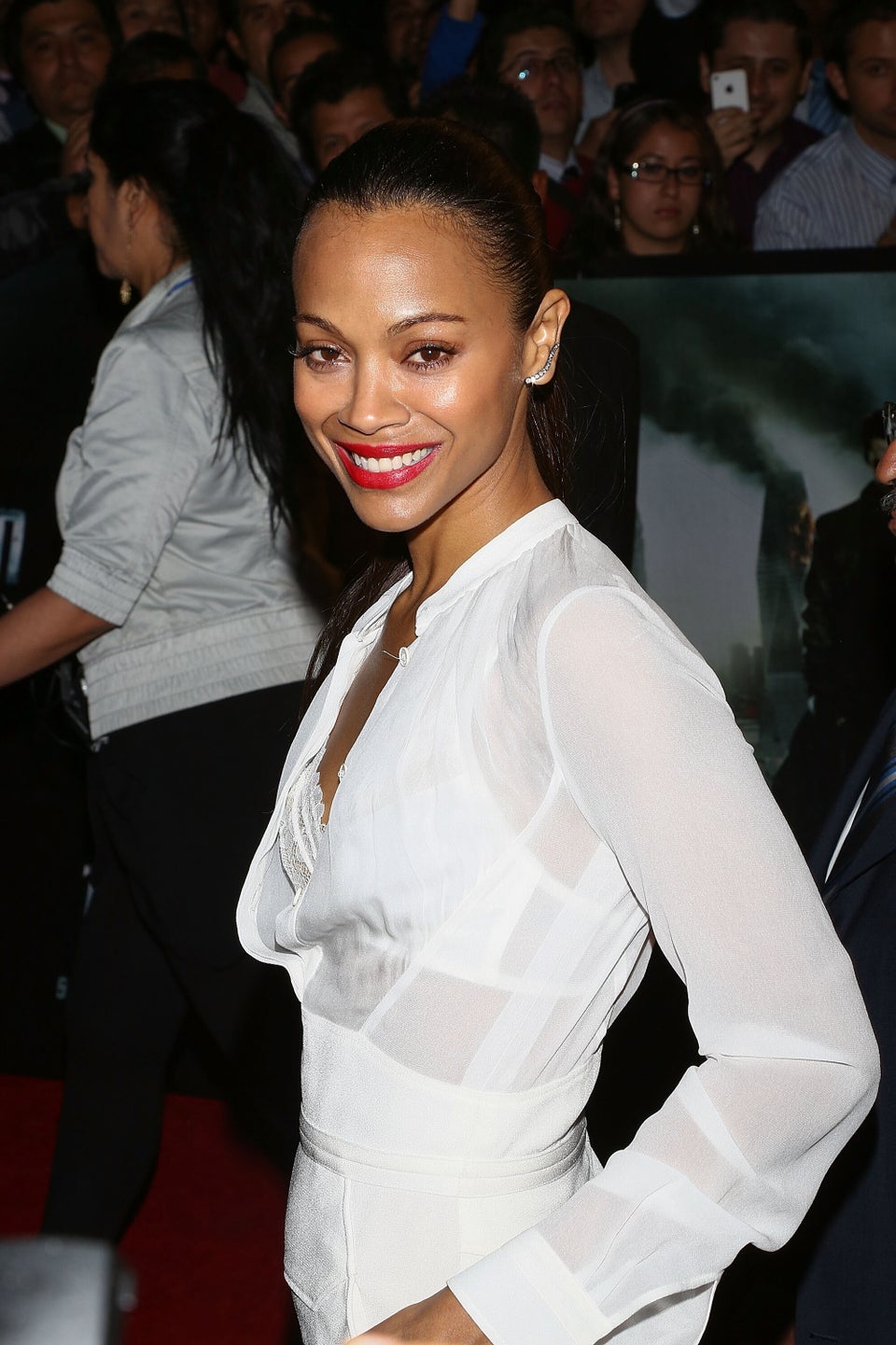 Zoe Saldaña Visits Mexico
According to the Associated Press, during a press conference to promote her new movie, the actress of Puerto Rican and Dominican roots, made it clear that even though her cultural background is a personal quality, as a professional she prefers to remain neutral when acting.
"What helped to make my character more respectable, and completely independent of what I am as a person is not thinking of (being Latina) for anything," said Saldaña. "We know that, unconsciously being an artist, will have qualities or things unfortunately or fortunately yours that you'll give the character you're doing. My job as an artist is to remain neutral so they can immerse yourself in the character and not see me."
She also explained that she doesn't like to lean only on the fact that she is Latina to score acting roles, but prefers to achieve her goals for her own merits.
"Everyone knows that I'm Latina, and I want everyone to be inspired. Not that they want to go through the door just because they are Latinos, but because they have merits of excellence, just like any other person from any other culture. Because it just happens that they are amazing Latinos," said the star, the Associated Press reports.
The star didn't limit herself to working hard while in the Central American country, but also decided also party hard Mexican style. In an interview in "Jimmy Kimmel Live" Zoe confessed that during the celebration night before departing to U.S. soil, her group went a little late and a little hard on the liquor. She also admitted that she almost had to throw up at the airport the next morning -- because she ate some huevos rancheros at 4:30 AM. And she was still not doing so great.
It seems like, Zoe might not need too much of her Latinism for acting, but when it comes to partying, she just cannot hide her latin roots.
Take a look at more of Zoe Saldaña in Mexico above.
Popular in the Community