 Controversy surrounding the casting of actress Zoe Saldana in a biopic of iconic jazz singer Nina Simone continues to heat up with a Change.org petition requesting the replacement of the "Avatar" actress with "an actress who actually looks like Nina Simone" gaining steam.
Last month, the first photo of Saldana on the set of the biopic "Nina" leaked. Saldana could be seen "wearing an Afro wig and what appears to be a prosthetic nose and skin-darkening makeup" to look more like Simone, according to ABC News.
Debate ensued over whether Saldana, an Afro-Latina actress of Dominican and Puerto Rican descent, should ever have been cast as Simone, an African-American artist and civil rights activist who fought against racism throughout her career.
"We understand that there are these beauty issues," Jacobs told NPR on Tuesday, "and sometimes what sanctions people's right to speak on these kind of issues is whether they have had experiences born of what it means to have kinky hair, or to have wide noses or darker skin. Nina's music taps into a certain kind of awareness born of the way she looks."
Simone's daughter, Simone Kelly, disagreed with Saldana's casting during an interview with the New York Times. "My mother was raised at a time when she was told her nose was too wide, her skin was too dark. Appearance-wise this is not the best choice," she said.
Kelly said she would have rather seen Viola Davis or Kimberly Elise play her mother, who died in 2003. Simone's own choice was Whoopi Goldberg. Singer Mary J. Blige was originally slated to play Simone, according to NPR, but she was replaced by the 34-year-old "Avatar" actress.
African-American artists have also criticized the choice of Saldana.
Singer-songwriter India.Arie spoke out in an online post. "YES they should have chosen someone who LOOKS like Nina Simone, ESPECIALLY since her RACE played such a PIVOTAL role in WHO, WHAT and WHY, she was," she posted on her website. "THAT ASIDE for a second, this just looks WEIRD, it looks like a person in Black(er) face with a fake nose … REALLY?!!!!"
Before You Go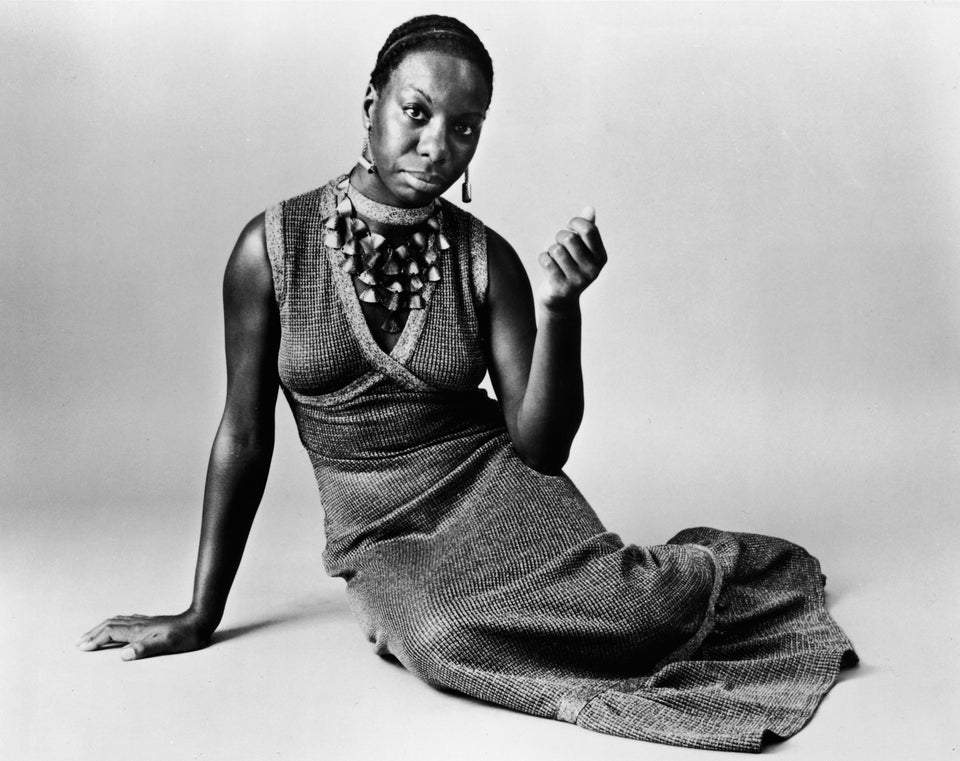 Nina Simone Photos
Popular in the Community