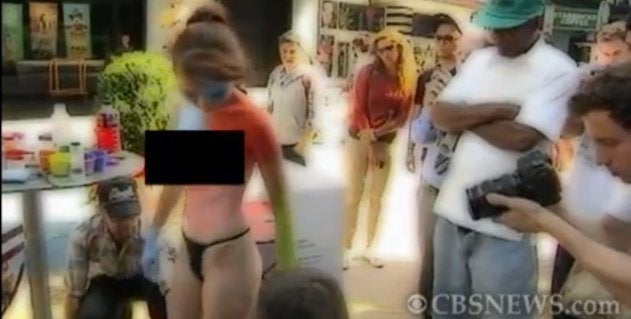 NEW YORK -- A nude model arrested last summer during a body-painting project in Times Square has settled her lawsuit against the city.
Lawyer Ron Kuby says West never should have been arrested. He says public nudity is legal in the city if it's part of a performance, exhibition or show.
The city's Law Department declined to comment.
The lawsuit was filed in federal court in Manhattan. West alleged she was arrested in violation of her rights while being painted by artist Andy Golub.
West says she has no regrets. She says the episode put her "on the map in a positive way."
"The beauty of New York City is a naked girl can win a nice suit," Kuby told The Post.
Related
Before You Go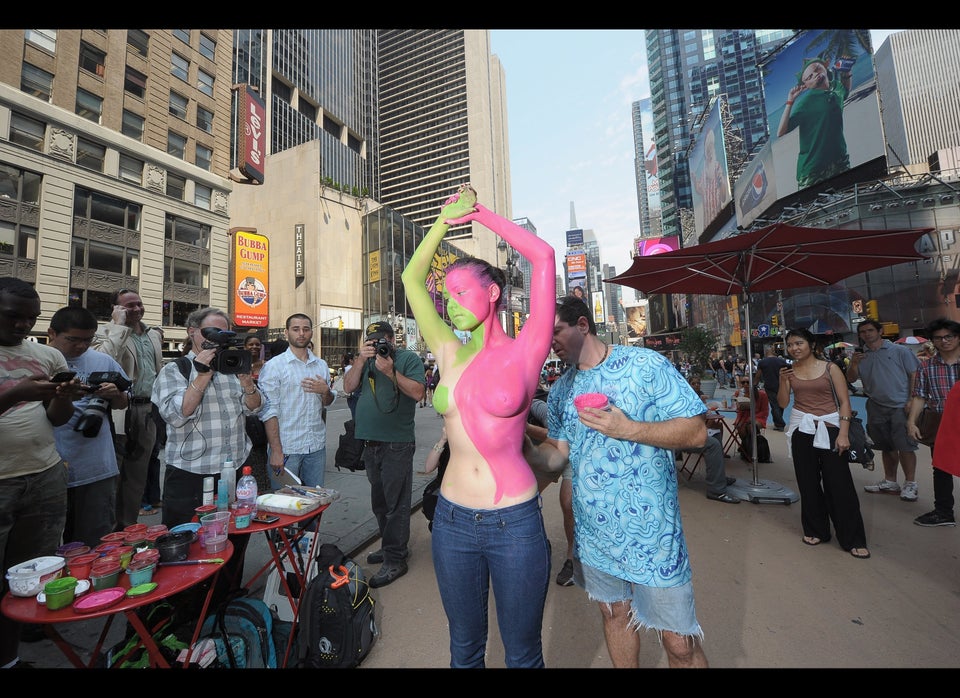 Andy Golub Paints Nude Models In Times Square
Popular in the Community