What do you get when you pair a rescue dog and a cherub-faced baby? Complete and utter adorableness.
Grace Chon is a mother and commercial photographer living in Los Angeles. She is also the camerawoman behind the Tumblr photo series "Zoey and Jasper," featuring her 7-year-old dog, Zoey, and her 10-month-old son, Jasper. Zoey is a rescue dog from Taiwan, and she is little Jasper's best friend. So it makes sense why Chon would want to capture some of their cutest moments.
"Zoey is very shy and it took her seven months to warm up to Jasper," Chon told The Huffington Post. "We didn't want to rush things and let her decide when the relationship could begin. One day she rolled over onto her belly and let Jasper pet her! And ever since then their relationship has continued to blossom. She's the first to run to his room in the morning and lays by my feet when I'm feeding him."
Photographing the twosome was apparently Chon's sister's idea.
"I've always dressed up my dogs in silly costumes, so naturally when I had a baby I started collecting some hats for photos," Chon added. "One day I put one on Zoey and I had the epiphany that baby hats look ridiculously adorable on dogs too! My sister had the brilliant idea of sitting them side by side in a photo."
Those who saw her work loved the snapshots.
"The response was immediate and I just kept going with it," she said. "I love my dogs fiercely (I'm a crazy dog lady through and through!) and it was really important to me that my dogs have a great relationship with Jasper. Zoey has exceeded my expectations as a big sister and I'm so glad I've found a fun activity that involves both of them!"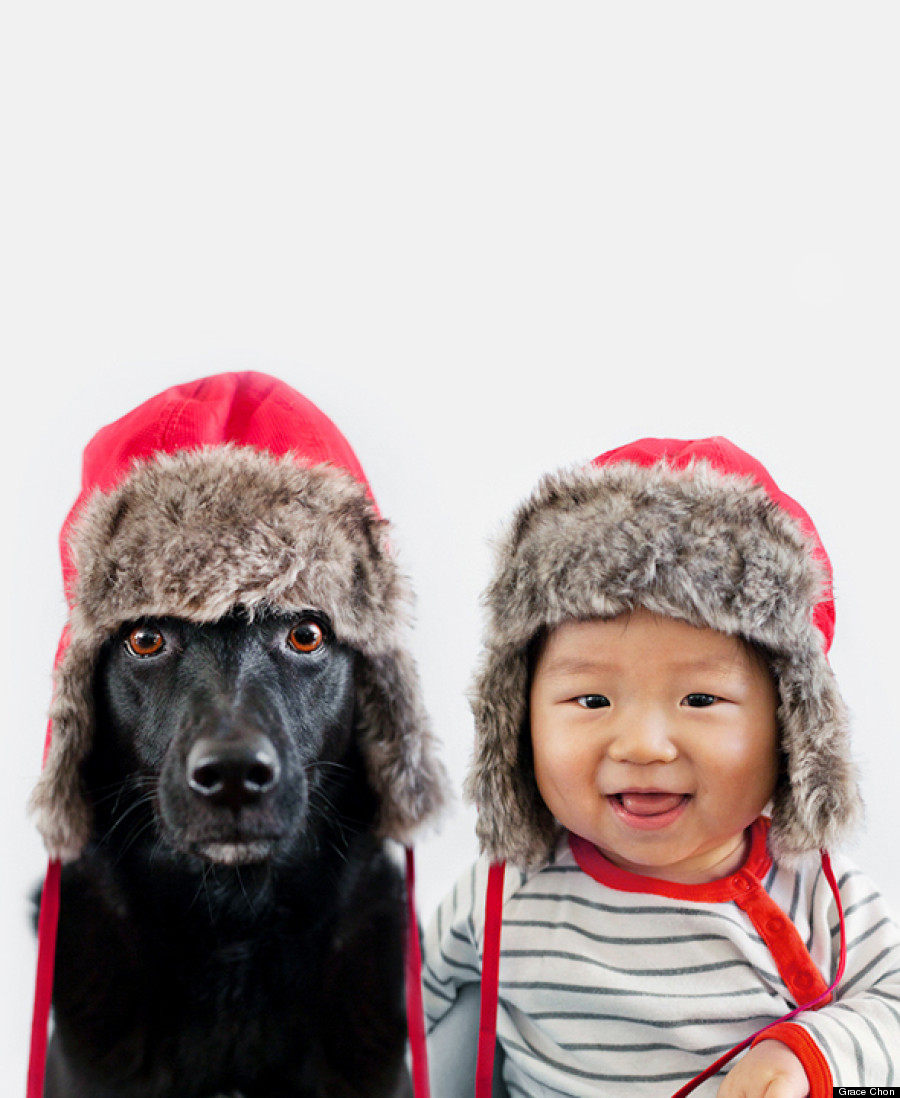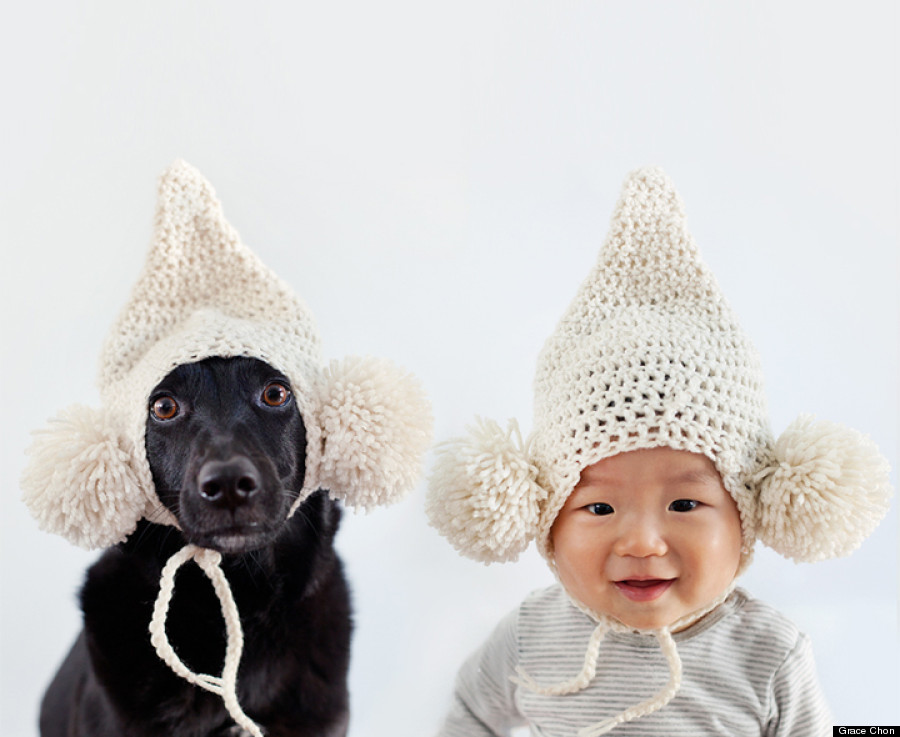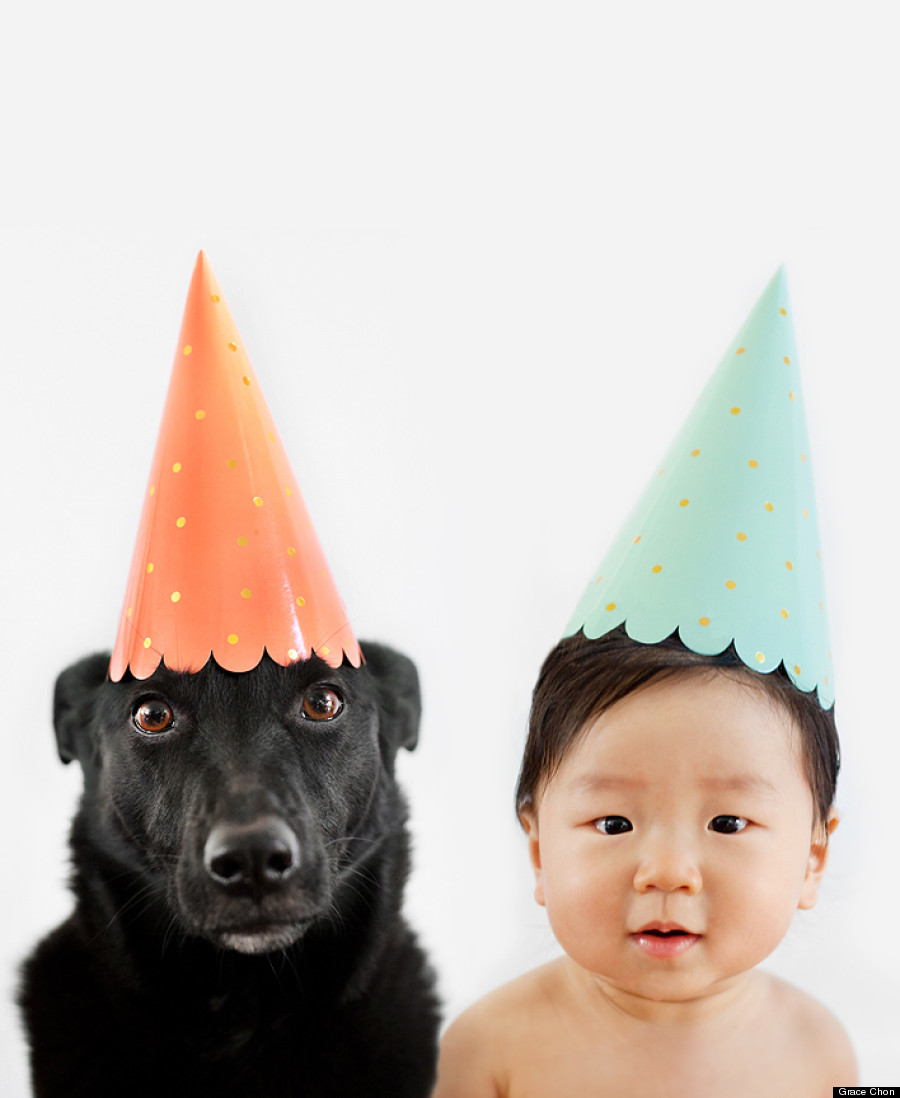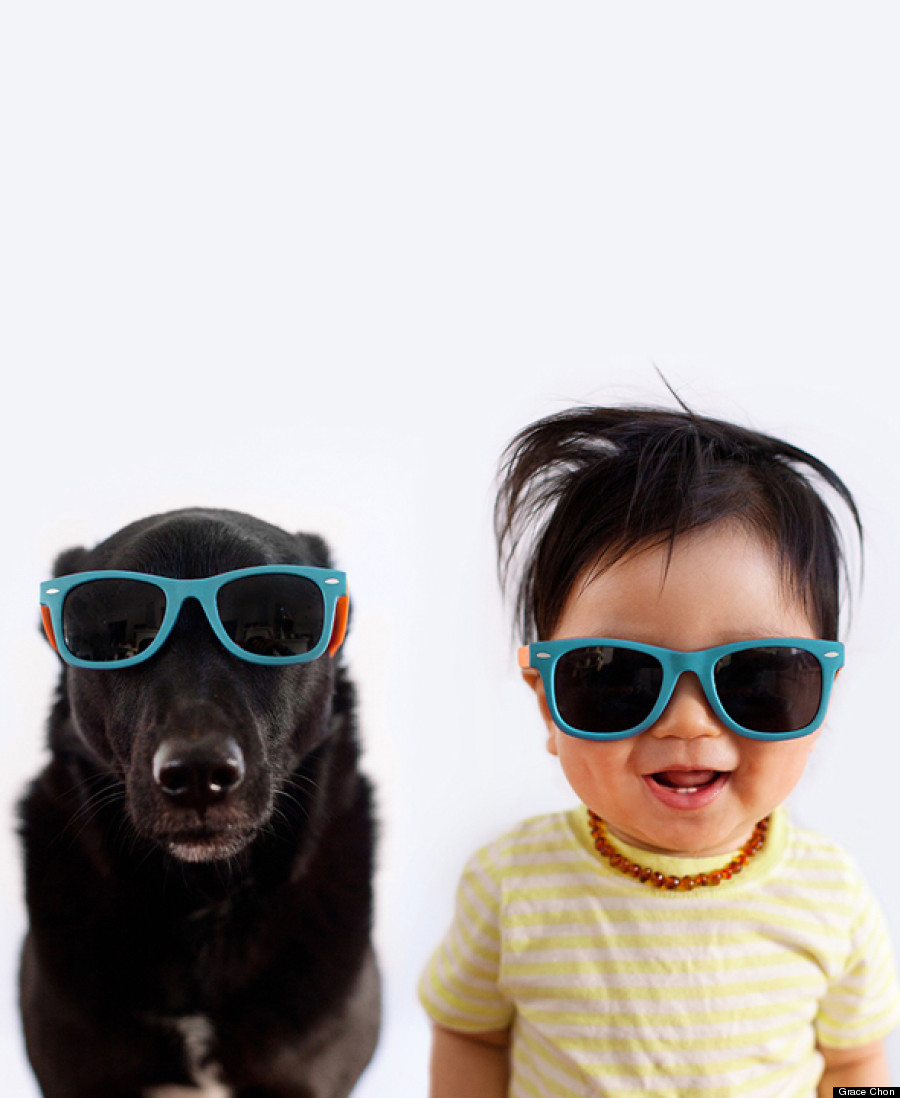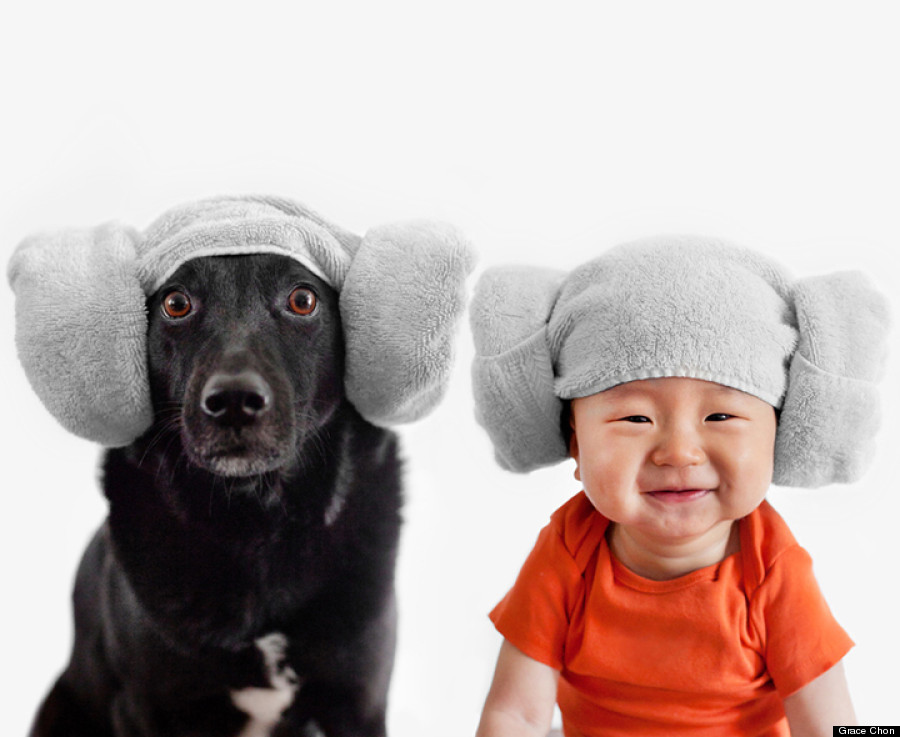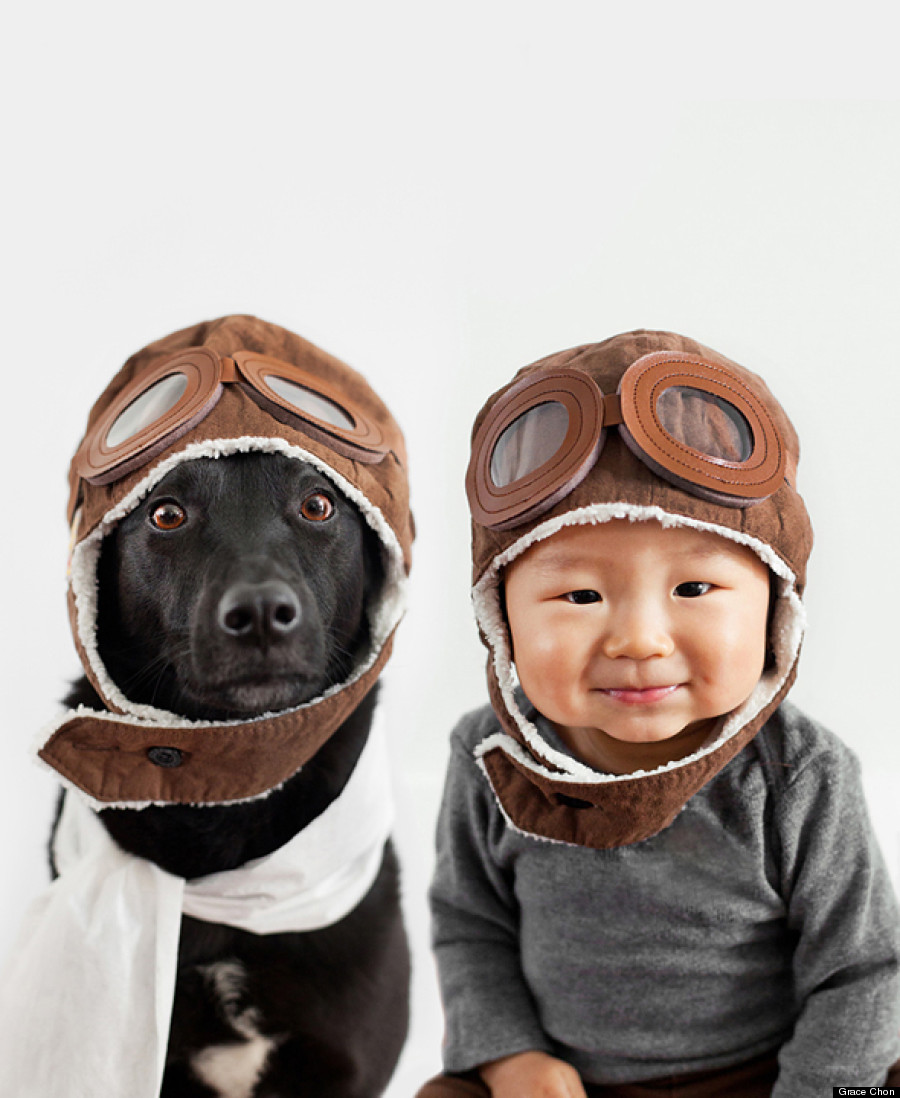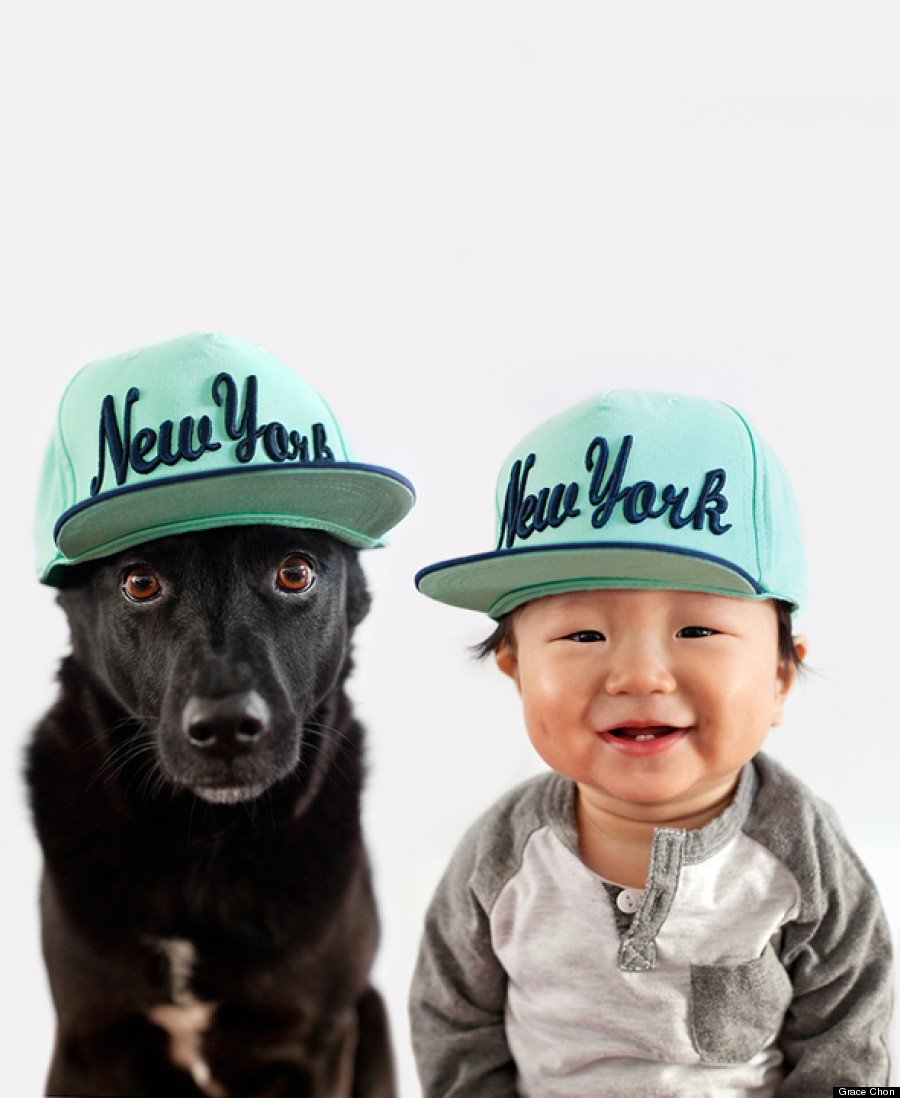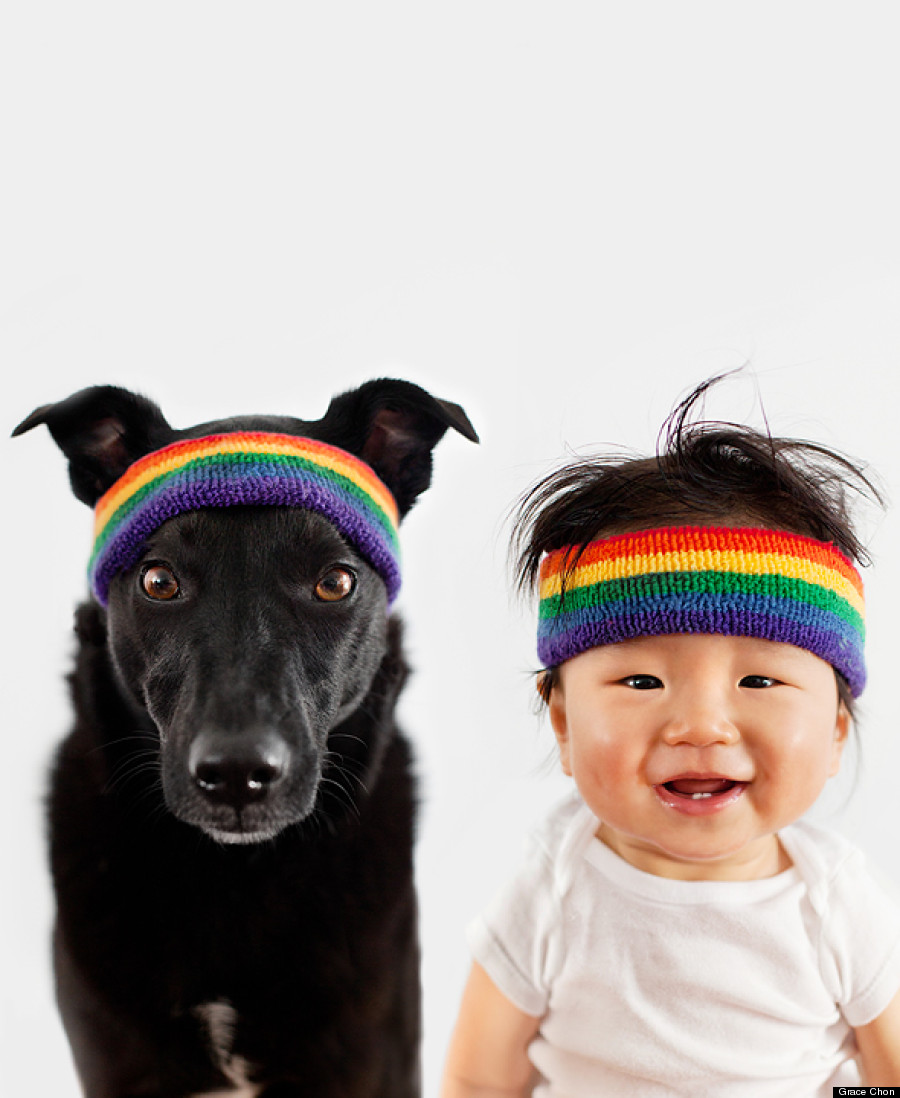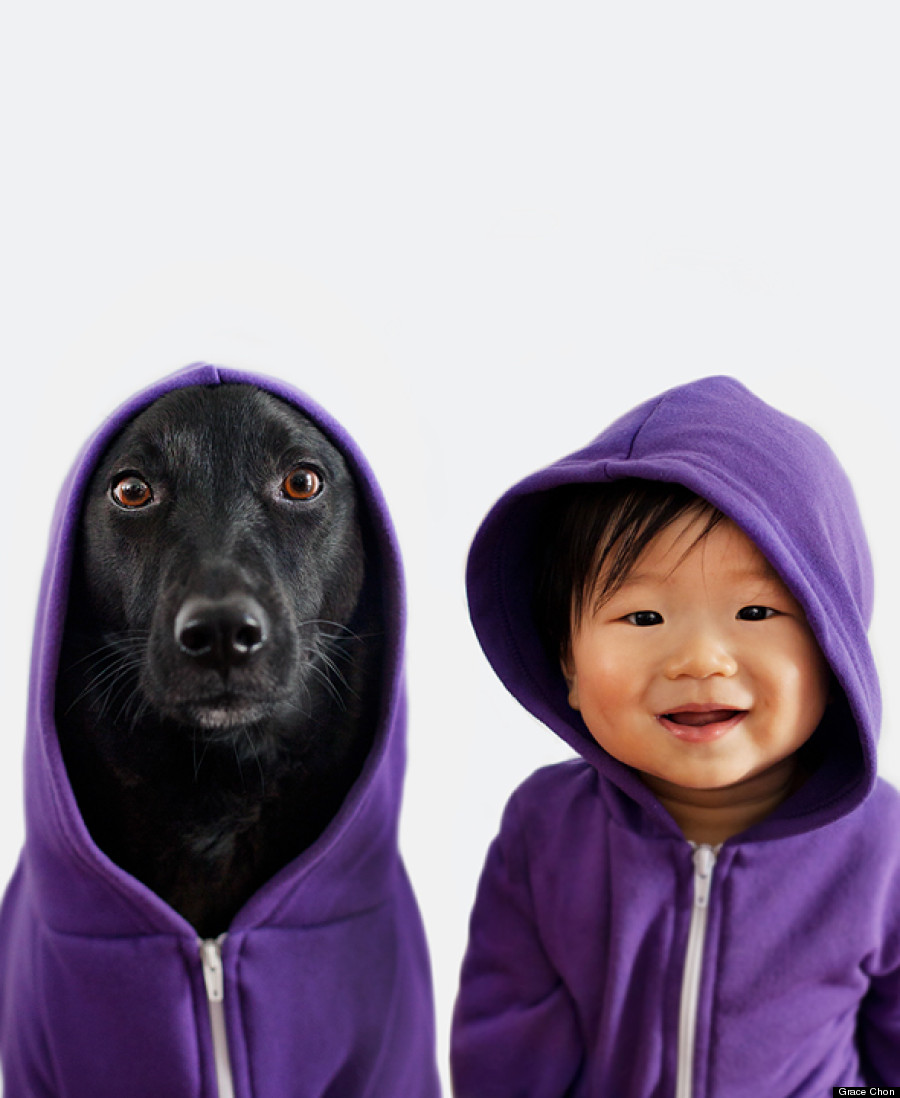 Support HuffPost
A No-B.S. Guide To Life
Related
Popular in the Community