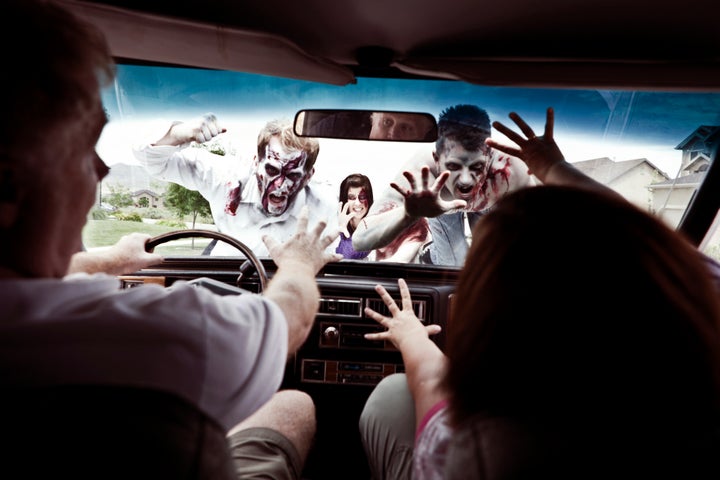 New Yorkers are a resilient breed of people, but when it comes to a zombie apocalypse they may be better off heading for the hills.
The study by CareerBuilder, which is playfully touted as "totally practical and 100 percent feasible," examined 53 of the largest metropolitan areas. The areas were ultimately judged by their defense against an imagined zombie-inflicted virus, their ability to contain it and their ability of finding a cure and food supply.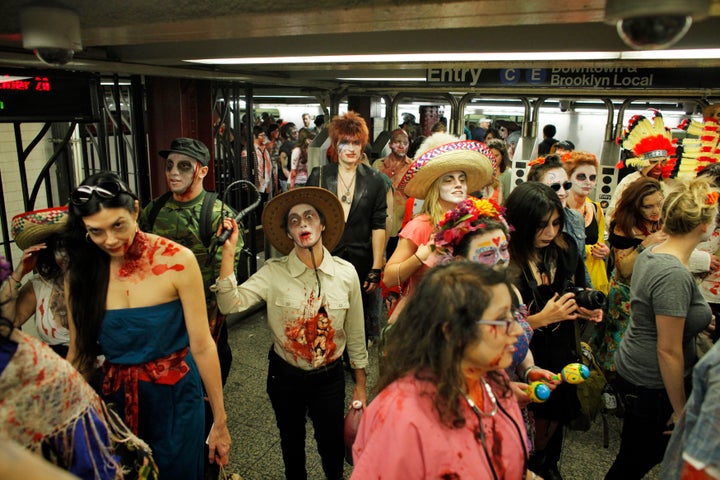 Joining the Big Apple at the bottom of the list were Tampa, Florida; Los Angeles; Riverside, California; and Miami.
On the flip side, Boston was ranked the safest place, with its high defense score, containment score and cure score. Its food score was a little lacking, however. Runners up for safest cities included Kansas City, Missouri; Salt Lake City, Utah; and Baltimore, Maryland. 
1. Boston, Massachusetts 
2. Kansas City, Missouri
3. Salt Lake City, Utah
4. Baltimore, Maryland
5. San Diego, California
6. Seattle, Washington
7. Denver, Colorado
8. Virginia Beach, Virginia
9. Hartford, Connecticut
10. Minneapolis, Minnesota
44. Detroit, Michigan
45. Chicago, Illinois
46. Tucson, Arizona
47. Buffalo, New York
48. Atlanta, Georgia
49: Miami, Florida
50: Riverside, California 
51: Los Angeles, California
52: Tampa, Florida
53: New York City, New York
Calling all HuffPost superfans!
Sign up for membership to become a founding member and help shape HuffPost's next chapter
BEFORE YOU GO