 Nobody can deny that we need to prepare for a zombie attack.
ABC 4 News took a shot of a hacked road sign in Pleasant Grove, Utah on Wednesday that read, "ZOMBIE ATTACK PREPARE!" The news site learned that the sign was originally intended to warn drivers of a sewage line project in the area, but someone had a better idea.
That sign has since been fixed.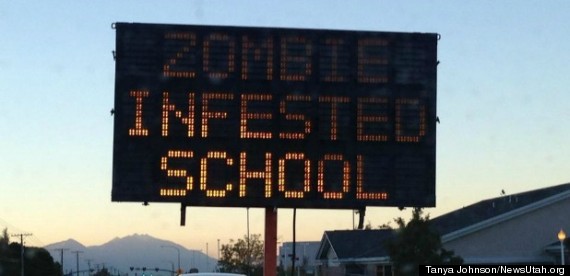 But in Highland City, a public works employee noticed that someone had hacked another sign to read, "ZOMBIE INFESTED SCHOOL" near Lone Peak High School, according to News Utah.
The word is getting out. Earlier this month, an electronic sign in Maine was spotted flashing, "WARNING ZOMBIES AHEAD!" Nobody was injured by zombies in any of the above incidents.