If and when the zombie apocalypse is nigh, we will all have to make one monumental decision: Where to seek refuge?
Steer clear of the 25 cities on the map below, produced by real-estate website Trulia. Unless you're a zombie, in which case, live it up! (Oh wait, you can't.)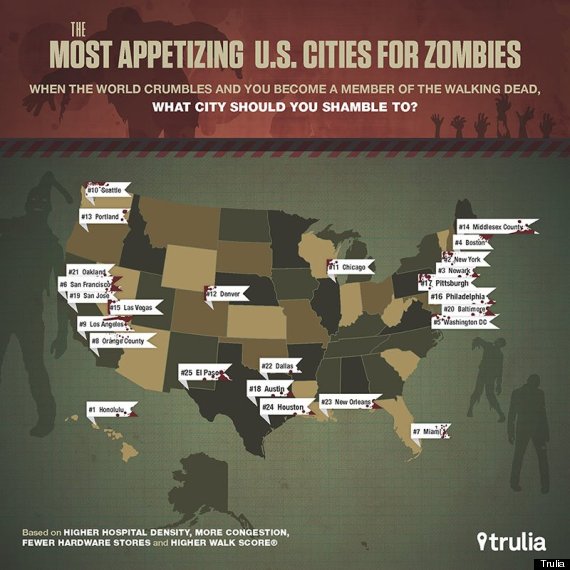 When the undead rise up, hitting the beach in zombie-free bliss will not be an option. Honolulu is ranked as the most appetizing city for hungry zombies.
Residents of Honolulu will make easy targets for the walking dead, what with the city's high walkability and lack of hardware stores (where there are potential zombie-killing weapons). Honolulu also has a high hospital density, making it easy for zombies to find weak victims, and it is extremely congested, with some of the worst traffic in the nation.
New York is number two on the list, followed by Newark, Boston, and Washington D.C.
Trulia calculated the survivability of the cities using the following criteria: highest walk score, lowest hardware store density, highest hospital density, and most congestion.
Related
Before You Go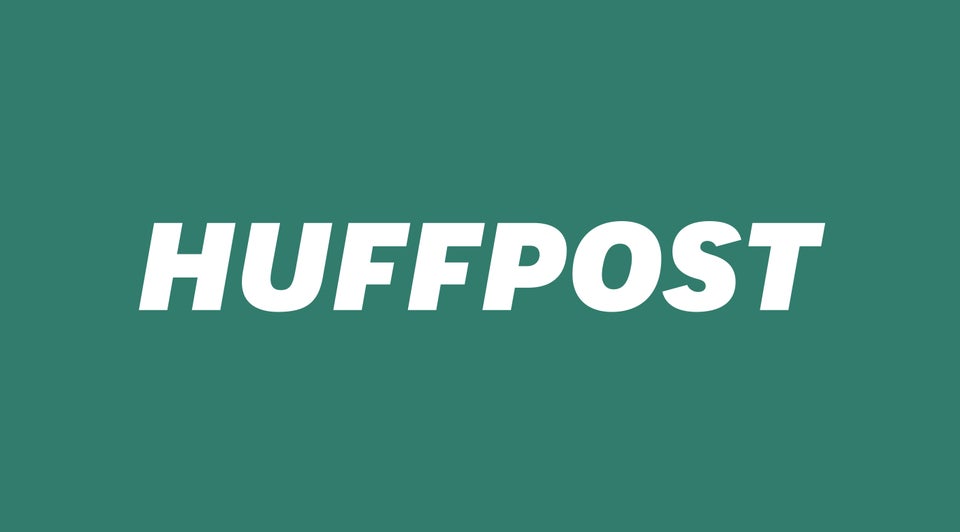 Zombies! Zombies! Zombies!
Popular in the Community