Dr. Paul George, who runs HistoryMiami museum's "Mystery, Mayhem, and Vice" crime tour, told the South Florida Business Journal, "Horrible as it was, it is part of our history. Currently, our tour takes us over the causeway right past the site, so this fits well."
Now referred to as the 'Causeway Cannibal,' Rudy Eugene reportedly left South Beach on foot Saturday afternoon and began to strip off his clothing as he crossed MacArthur Causeway back to the Miami mainland, according to CBS Miami.
Surveillance video from the Miami Herald shows him encountering his victim, Ronald Poppo, sleeping in the shade of the Metromover. Eugene can be seen pulling the man's pants off and pummeling him, before crouching over his body in what was later discovered to be a cannibalistic attack.
The assault continued for 18 minutes while drivers and cyclists streamed past. Witness Larry Vega said that when an officer arrived and ordered Eugene to stop his assault, he "just stood, his head up like that, with pieces of flesh in his mouth. And he growled."
Even as police shot Eugene, he reportedly continued to chew on Poppo. "He had his face eaten down to his goatee. The forehead was just bone. No nose, no mouth," said Aguilar.
After several shots, Eugene was killed at the scene. It will take several weeks for the toxicology reports to shed light on whether drugs played a role in his bizarre attack.
Click below for images from the face-eating attack on Saturday:
Before You Go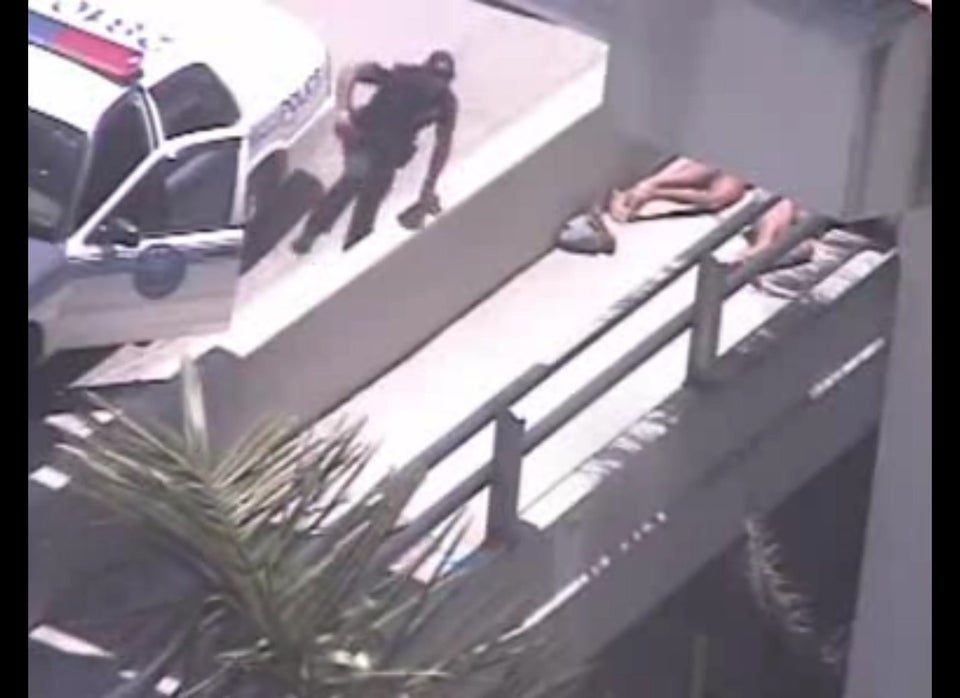 Miami Causeway Attack
Popular in the Community