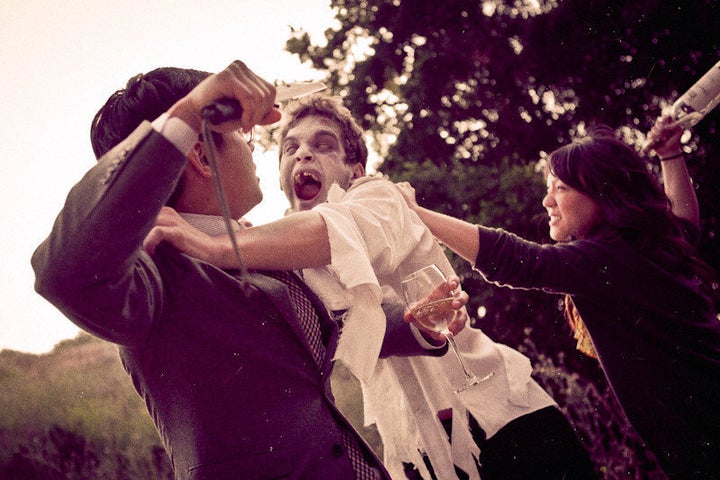 Zombies usually ruin everything with their undying fondness for brain snacking, but this time we're willing to make an exception.
In the midst of a picturesque picnic, the couple is interrupted by a flesh-eating zombie (read: their friend Jason Boesch) and must defend themselves with bread knives, wine bottles, and a shovel that happened to be nearby.
Spoiler alert: they succeed, and mankind goes on for another day.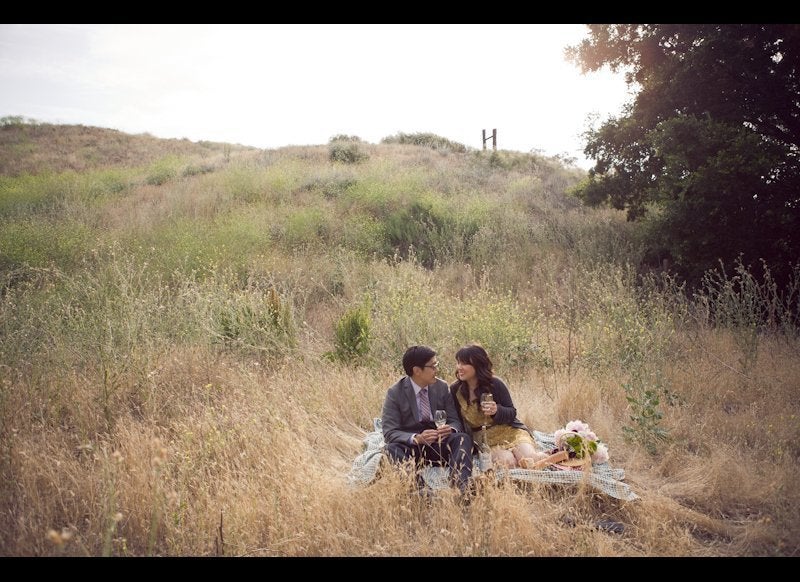 Engagement Photo Shoot Turned Zombie Attack
Shot in Valencia, California this past June, Rynda tells The Huffington Post that the couple came up with the idea all on their own. The bride-to-be told Rynda, "We want to survive a zombie attack and then hug because we're in love!"
Rynda thought the idea was hilarious and jumped on the chance to shoot an off-beat engagement session. She says, "It's inspiring to see a couple really come to life and be themselves instead of conforming to what is normal or standard." "Besides," she adds, "there is enough time to take the traditional photos on the wedding day."
The bride- and groom-to-be are set to get married on October 15 in Los Angeles.
Related
Popular in the Community