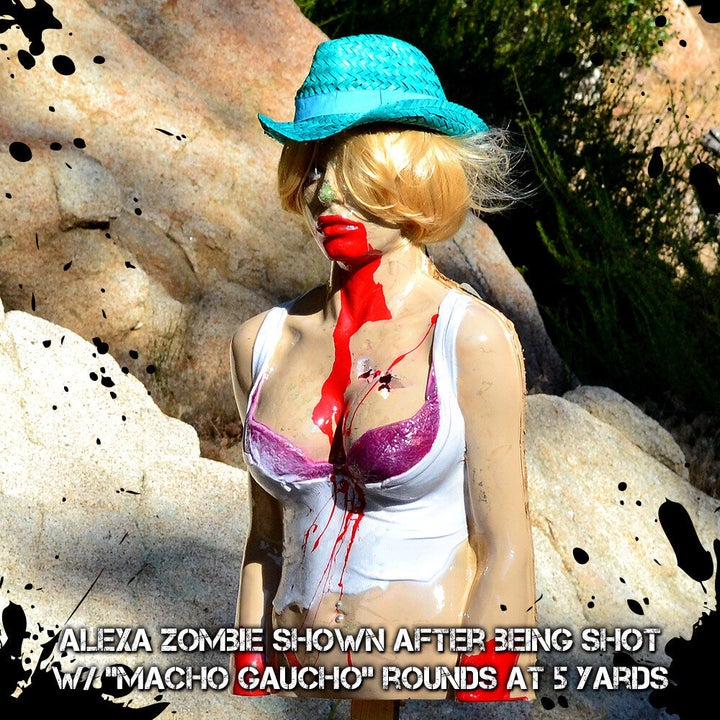 "The Ex," a zombie shooting target by Zombie Industries (shown above), is "hand painted to accurately resemble an infected human that just finished gnawing your neighbor Zed's leg, to give you that realistic look," according to the product's description.
"Practice murdering your ex-girlfriend, men! It's okay!" Wakeman writes, with sarcasm. "Because she's a zombie!"
On Salon.com, there are some "actual customer" reviews that don't seem to be focusing on the zombie aspect of the product so much as the ex-girlfriend part. EXPLICIT LANGUAGE ahoy:
The dark haired one looks like my bitch ex-wife, who I HATE! I can't wait to shoot her face off for taking my shit.

This Zombie Bitch is awesome, reminds me of a girl I knew in High School.

I love that this target looks like Britney Spears and it bleeds when I shot it.
Zombie Industries did not return a call for comment from The Huffington Post, but the company did add this disclaimer to the top of The Ex's product description:
Zombie Industries realizes that the Zombie virus can affect any living creature regardless of race, gender, religion, or species; which is why we do not discriminate in our product selection. In an effort to maximize the Zombie preparedness of our customers, we make products that represent all genders and race, and even have animals or aliens to choose from. All Zombie Industries' products represent fictitious characters and are works of fiction. Names, characters, stories, places and incidents are products of the author's imagination and are used fictitiously. Any resemblance to actual persons (living or dead), events or locales is entirely coincidental.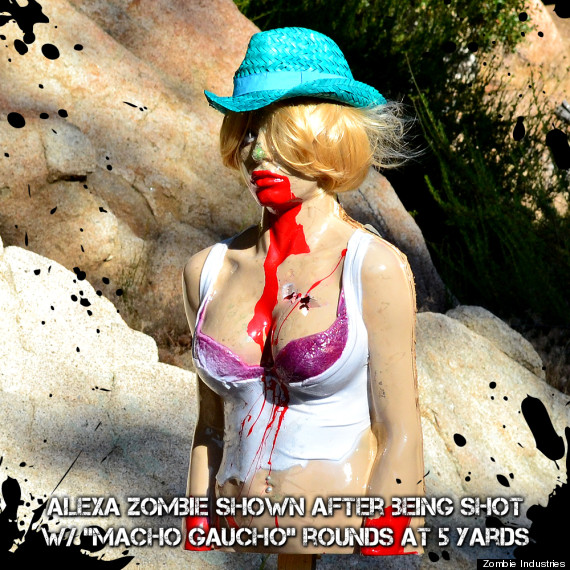 Before You Go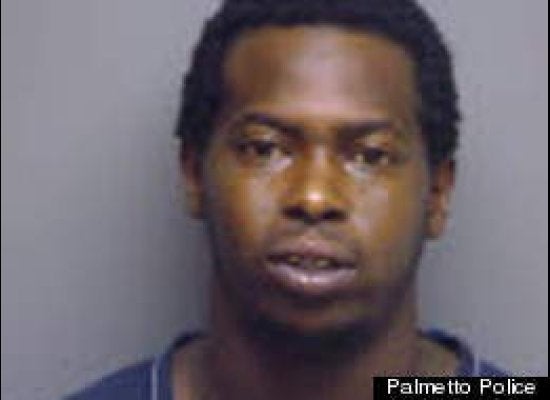 Cannibalism
Popular in the Community