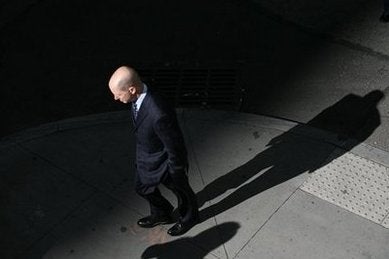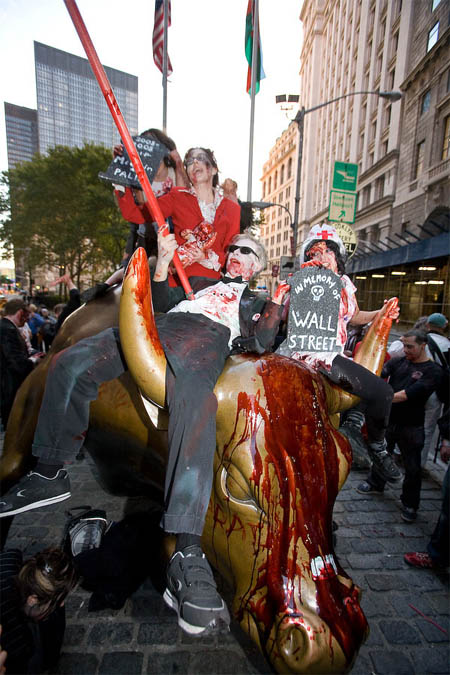 In the final days of the election, one issue is on everyone's mind including Williamsburg hipsters and Urban pranksters alike: the economy. The annual NYC ZombieCon usually brings a flash mob convergence of hundreds of people dressed in their finest zombie attire. They stumble toward hot targets like the 5th Avenue Gucci store or the Toys"R"Us Ferris wheel to torment midtown tourists.
But this year's pre-Halloween pub crawl was marked by an overwhelming number of kids paying tribute to the undead bankers, mortgage brokers, and lobbyists. It was nary a fortnight ago that the famous Charging Bull (created as a symbol of financial optimism after the 1987 stock market crash) had blue balls, and now we find it covered in a gruesome zombie salute of blood and guts.
Eight days to the election, and nothing is for certain when it comes to where the financial crisis is headed. Except for one thing: the Halloween industry for political costumes and Wall Street paraphernalia is sure to be booming.