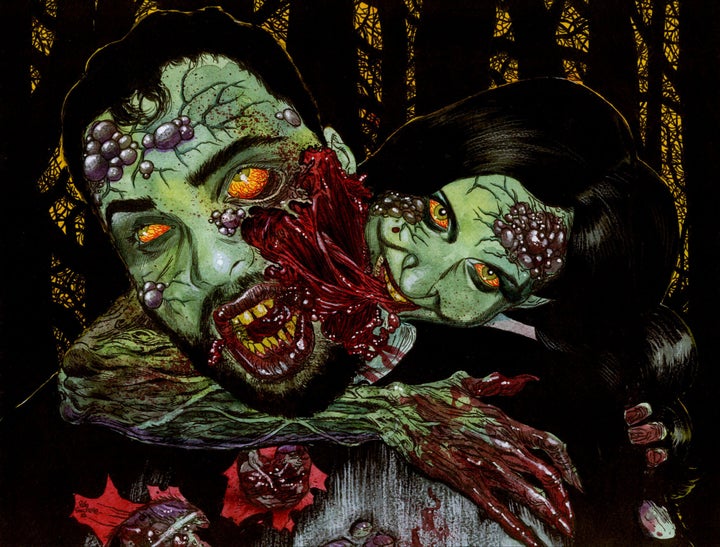 Your wedding photo could use a bit more blood and guts. Or so thinks zombie-loving artist Rob Sacchetto.
Sacchetto is the man behind ZombiePortraits.com, which offers customers the chance to have their Kodak moments "zombified" through his custom illustrated and hand-painted portraits. (h/t Boing Boing)
At the recently relaunched and redesigned site, founded in 2006, prospective zombies submit a photo and receive an estimate -- typically between $90 and $180. Solo portraits run 9 inches by 11 inches while couples run 12 inches by 15 inches.
"I feel that zombies are like snowflakes, no two are ever alike," Sachetto told The Huffington Post via email.
Sometimes Sacchetto tackles famous figures and celebrities. The majority of his celebrity portraits -- over 100 in total -- were done for Sacchetto's latest book "Zombiewood," which features zombie portraits for the likes of Donald Trump, Kanye West and Lindsay Lohan. Other times Sacchetto is commissioned by celebrity representatives or fans, as was the case with his portrait of Lemmy Kilmister from Motörhead.
Sacchetto says he's done over 2,200 personalized zombie portraits. "Couples portraits actually beat out singles portraits," Sacchetto said. "Wedding portraits are even bigger -- I've done four to five hundred of those by now. I've done everything from two people in the water at Sea World with a dolphin to a guy holding a chicken."
The process takes around one to two weeks. "This is something I've always wanted to do since I was a small child, so it's an honor that people allow me to personally put my own spin on their portraits."
Sacchetto's vivid drawings of freshly chewed faces and dismemberment have also helped him commission art for some high-profile zombie enthusiasts. These include horror film special effects maven Tom Savini and "Dawn Of The Dead" and "Night Of The Living Dead" writer/director George A. Romero. Sacchetto notes that the diversity of Romero's cinematic zombies inspires the zombie flair he puts on everyday photos.
Check out some of Sacchetto's gory portraits in the slideshow below. Note: brrraaaaiiinnnnsssss...
Related
Before You Go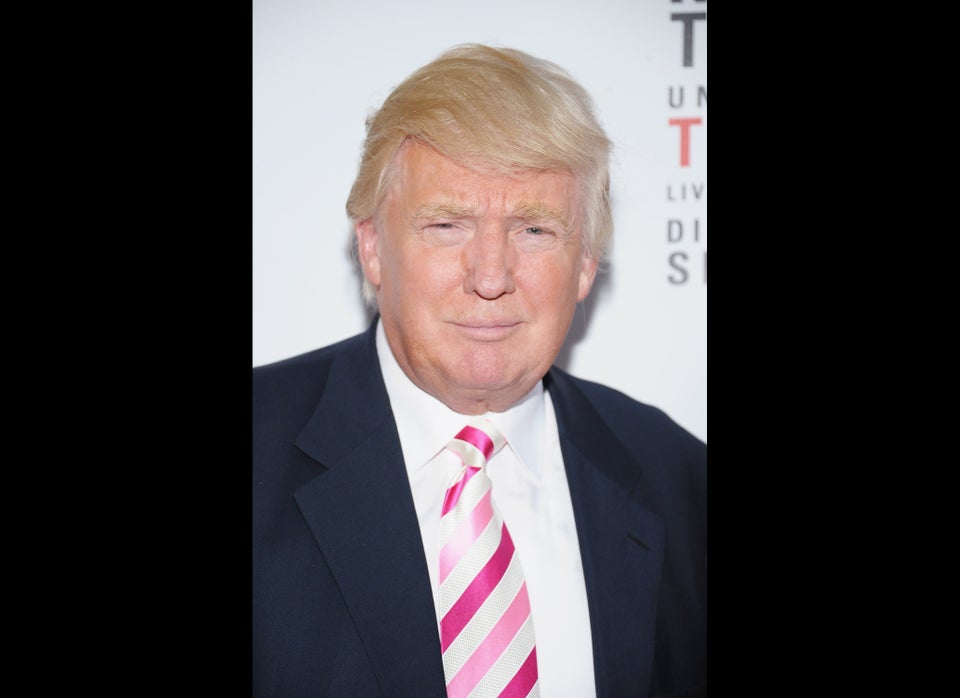 Zombie Portraits by Rob Sacchetto
Popular in the Community