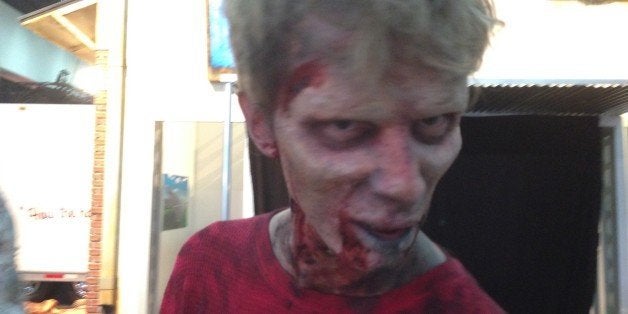 Something is eating Theresa Beyer: Too many zombie applicants are brain dead about how to walk the walk.
"You see a lot of bad zombies," Beyer told The Huffington Post.
She should know. Beyer is the vice president of promotions for AMC, the network home of the popular zombie show "The Walking Dead," and part of her job is job is training actors to be zombies at promotional events like the San Diego Comic-Con.
A dozen or so "undeadheads" will be shambling around the AMC "Walking Dead" installation. Beyer has spent the better part of the last week casting and training them.
Of most importance, Beyer said, is the walk.
"If someone's dead, you don't have muscle structure so you can't do the [stiff-armed] Frankenstein thing," she said. "You have to loosen up. Your spine gets kind of serpentine and your mouth gets a little [slack-jawed]. You have to kind of drag your foot as well."
Beyer said her team has to go look at a lot of wannabe "walkers" before narrowing it down to the chosen few.
"It's always difficult. Even if people have had experience in horror, this is different," Beyer said. "We want to make sure [the zombies] can take direction, lose that muscle structure and be as realistic as they are on 'The Walking Dead.'"
But even the best zombie actors might not get hired if they lack certain other physical attributes.
"We look for height. We want them tall and as bony as possible," Beyer said. "We look for no facial hair because 'walkers' facial hair starts to fall out [after death] and get super super thin."
Beyer said only freshly-killed "walkers" would have a full beard.
Beyer won't reveal the going price for a zombie actor, but the potential payoff could be big for the ones who really stick out.
"There have been times when zombies I've hired for a promotion have impressed the producers enough that they were cast on the show," she said.
Like Us On Facebook |

Follow Us On Twitter |

Contact The Author
Support HuffPost
The Stakes Have Never Been Higher
Related
Before You Go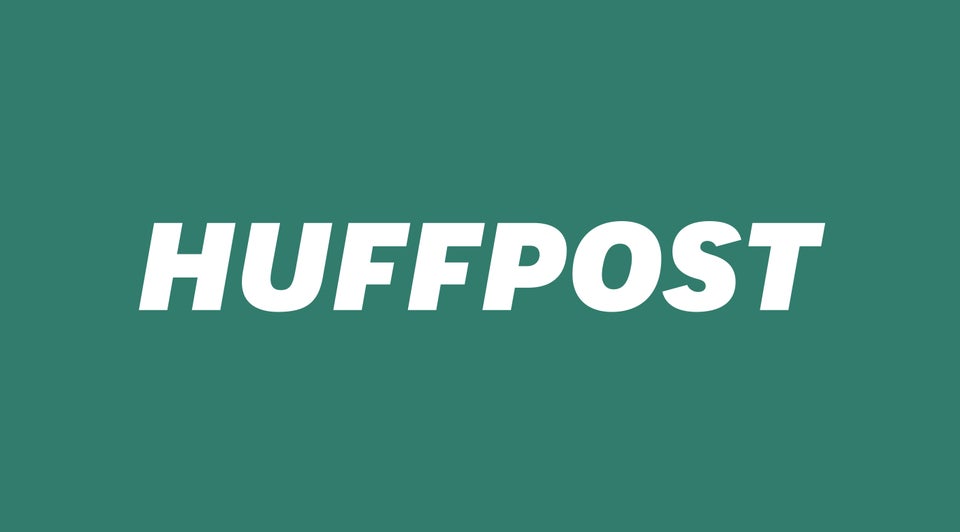 Zombies! Zombies! Zombies!
Popular in the Community