Months before swarms of drunk Santas flood the streets of Alphabet City for SantaCon, there is Zombiecon. What is Zombiecon? Here's what their website says:
We gather once a year to attack NYC in a theatrical, absurdist parody of blind consumerism and brainless politics. Each year, we choose a theme to resonate with the times and attack city landmarks accordingly, stopping frequently for brains and beers.

This is the sixth annual gathering for Zombiecon. The theme this year was a political protest for corporate America. Hundreds of bloodied 'protestors' descended on Times Square Saturday shopping, hopping from bar to bar, and scaring tourists.
Click through to the end to see the video.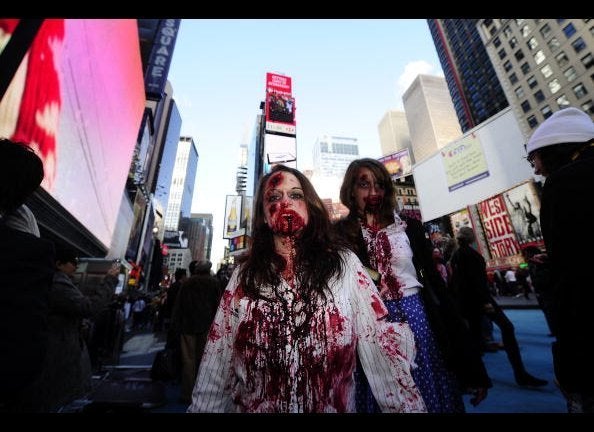 Zombiecon
Popular in the Community