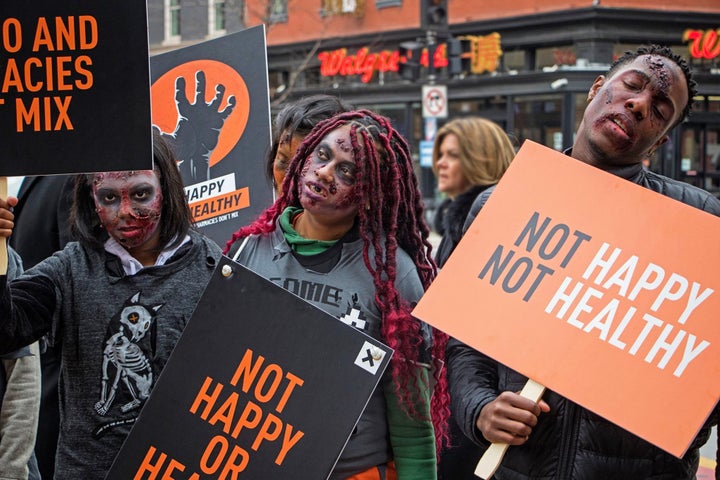 With the help of Washington, D.C. area teens, young adults, local organizations and colleges, one of the most successful and one of the largest national youth tobacco prevention campaigns, truth, demonstrated at a local Walgreens (Walgreens Boots Alliance) yesterday.
In response to Walgreens removing any reference to health by changing its longstanding tagline, "On the Corner of Happy and Healthy," to "Trusted Since 1901," the zombie-themed demonstration outside of the company's flagship store symbolized the consequences of smoking and protested its sale of tobacco products.
"Our zombie protest underscores that while Walgreens continues to drag its feet on removing tobacco products from it shelves, more people are getting sick and dying from tobacco-related diseases."
Despite significant progress in reducing the rate of youth smoking, tobacco use is still the leading cause of preventable death and disease in the United States.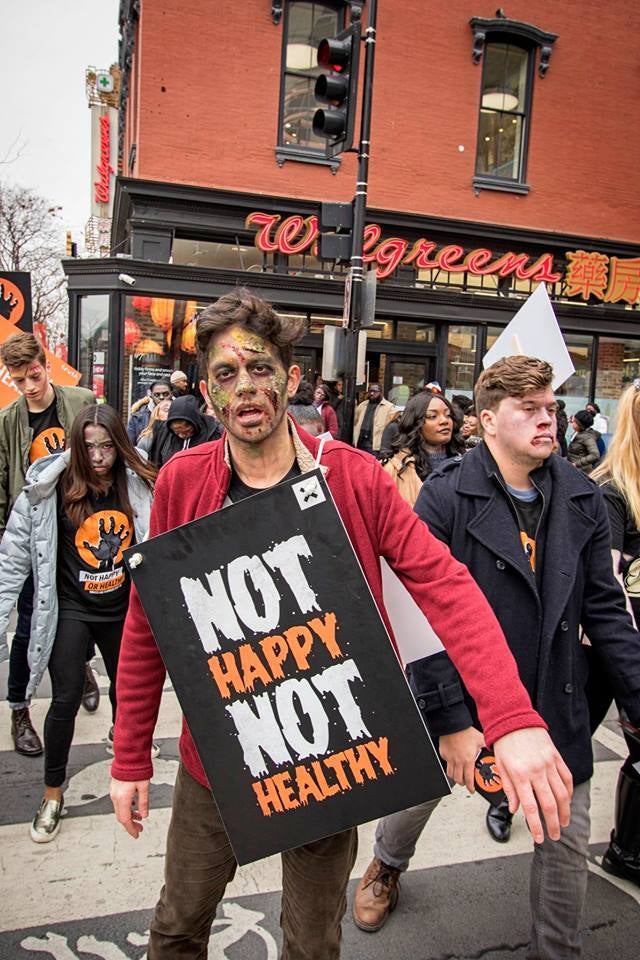 According to a recent survey conducted by Truth Initiative, the national public health organization that directs and funds the truth campaign, 82 percent of adults in the United States feel that pharmacies should sell products that help people get and stay healthy and 60 percent of adults who shop at Walgreens agree that pharmacies should not sell tobacco products.
"Tobacco products have no place at a store selling you wellness. The profit to be made from selling deadly products cannot truly be worth it in the long run," said Fitzgerald.
Virtually all the industry's $8.5 billion annual marketing expenditure - more than 93 percent – is used to market in retail environments like Walgreens, including in-store advertisements, discounts and product displays behind check-out counters. Approximately one-third of teenage experimentation with smoking can be directly attributed to tobacco advertising and promotional activities in retail environments.
The protest comes in advance of the Walgreens shareholder meeting in Arizona, later this month, where truth will ask that the company to reconsider selling tobacco products while continuing to collect signatures for its online petition.
Popular in the Community