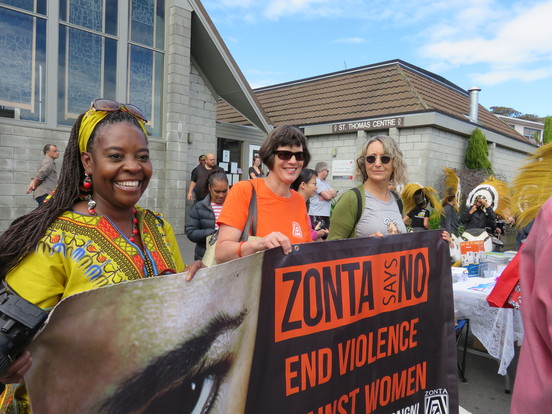 Getrude Matshe, Lynn McKenzie and Lynn Klap
Today I felt privileged today to live in the first country in the world to see the sun and to be the first country to celebrate the International Women's Day with women's organisations from all over the world. Wellington's celebrations included Wellington Women Walk for Peace which was led by her Excellency the Mayor of Wellington Celia Wade-Brown. She said, "Peace is everyone's responsibility. The Wellington Women's Walk for Peace 2015 invites women of all ethnicities and beliefs to unite and send a message to the rest of the world that we care about peace. I am very proud of Wellington's diversity, and we live in a country where we have the freedom to speak out."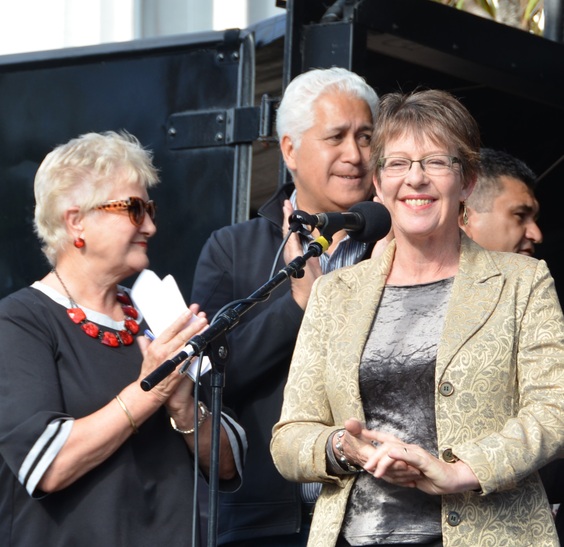 Mayor of Wellington Celia Wade-Brown
International Women's Day (IWD), also called International Working Women's Day, is celebrated on March 8 every year.[2] According to Wikipedia, this is now a general celebration for the empowerment, respect, appreciation and love towards women worldwide. The event is also used to commemorate not just women's social achievements but their political and economic accomplishments as well.

Zonta International was represented by myself and the immediate past global President of Zonta International, Lynn McKenzie and Mal Joyce.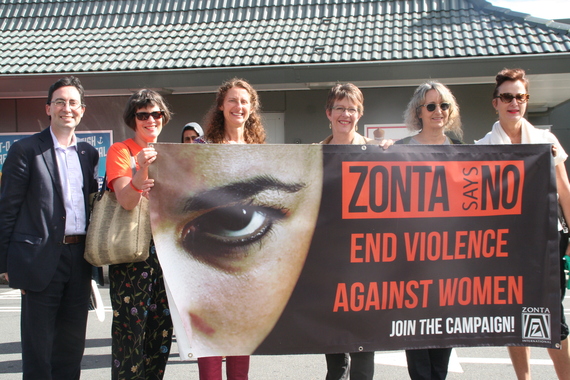 British High CommissionerJonathan Sinclair LVO, Lynn McKenzie, Conny Hug, Mayor of Wellington Celia Wade-Brown, Lynn Klap, Mal Joyce
Founded in 1919, Zonta International is a leading global organization of professionals empowering women worldwide through service and advocacy. Zontians from all over the world volunteer their skills, talents and time to support local and international service projects and provide scholarship programs aimed at fulfilling Zonta's mission and objects. Zonta has more than 30,000 members belonging to more than 1,200 Zonta Clubs in 67 countries.
Zonta's Objectives include:-
• To improve the legal, political, economic, educational, health and professional status of women at the global and local level through service and advocacy.
• To work for the advancement of understanding, goodwill and peace through a world fellowship of members.
• To promote justice and universal respect for human rights and fundamental freedoms.
• To be united internationally to foster high ethical standards, to implement service programs, and to provide mutual support and fellowship for members who serve their communities, their nations and the world.
Zonta International, its districts and its clubs are nonsectarian and nonpartisan.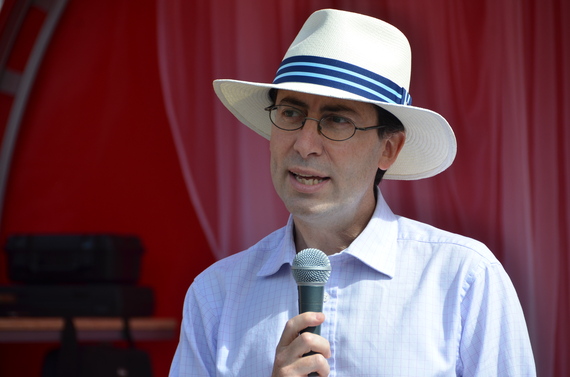 Today's celebration was also supported by men and in his speech the British High Commissioner to New Zealand , Mr Jonathan Sinclair LVO from, stressed that "If you educate a girl you educate a nation", the British High Commission has several projects in West Africa which support the education of girls and women.
It was a walk against violence on women and children. Walk against war. Walk to support the empowerment of women. Walk for peace among women. Walk for peace in our families and communities. WALK FOR PEACE. It is the organisers' hope that this will be the start of each woman's participation, advocacy, immersion and support towards a culture of peace.
"The story of women's struggle for equality belongs to no single feminist nor to any one organization but to the collective efforts of all who care about human rights" ~ Gloria Steinem
Photographs by :- Eva Kaprinay, Getrude Matshe, Lynn McKenzie and Conny Hug
To find out more about Zonta International in your country CLICK HERE
Calling all HuffPost superfans!
Sign up for membership to become a founding member and help shape HuffPost's next chapter