A UK zoo has banned visitors from wearing animal prints, which "confuse" its animals.
If one of the zoo's new "animal print bouncers" catches you in violation, you'll be handed a gray jumpsuit to wear for the duration of your visit.
On ZUFARI, zoo visitors ride a truck into open fields where they encounter flamingos, giraffes and rhinos. Apparently, some of these animals have mistaken visitors who wear prints for actual wildlife creatures and either run away in fear or come too close in sheer excitement.
"The enclosures at ZUFARI have been designed to replicate the conditions species face in the wild. Therefore it's no wonder animals are getting confused when they see what looks like zebras and giraffes driving across the terrain in a 7.5 tonne truck."
The animal print bouncers will find those who violate the rule, which reportedly prohibits all fabrics resembling "zebras, giraffes, leopards, cheetahs, tigers, spotted hyenas, striped hyenas and African wild dogs."
...That's right. Leave your African wild dog coat at home, people.
Related
Before You Go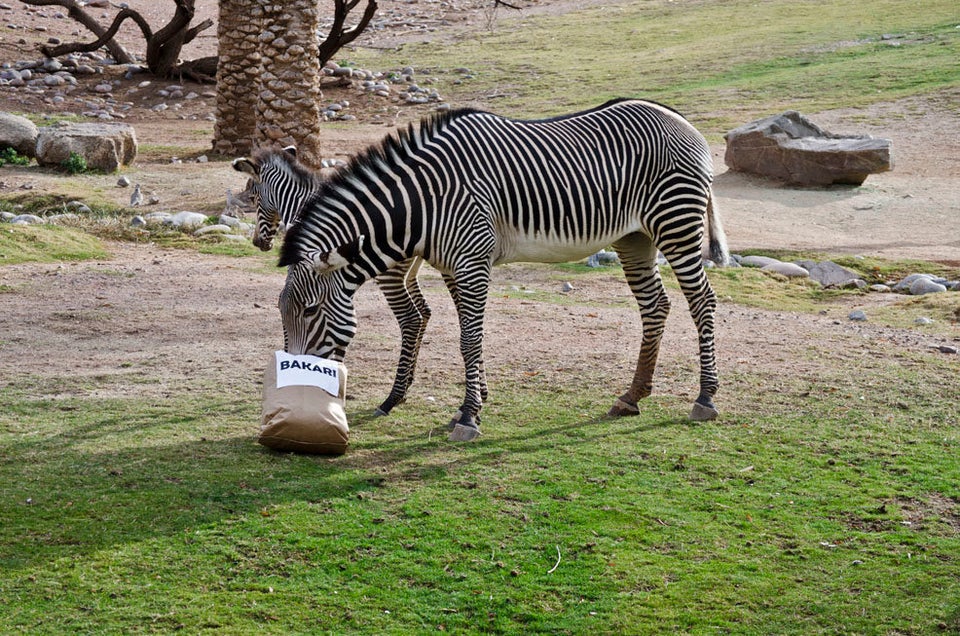 The Best Zoos In The United States As Voted By Trekaroo Families