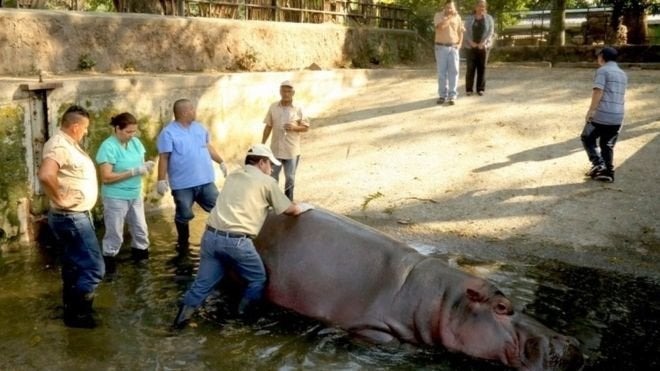 The brutal attack that El Salvador zoo officials said killed a hippo at the facility may not have actually occurred, new evidence suggests.
Gustavito, a 15-year-old hippopotamus, died at El Salvador's National Zoological Park late last month. Zoo director Vladen Henriquez said at the time that its veterinarians found wounds and bruising all over Gustavito's body, apparently from unknown attackers who had trespassed onto the property. The hippo was still alive, but ultimately died of his injuries, the zoo said.
State prosecutor Mario Salazar said there were no puncture wounds on Gustivato's body. Instead, investigators determined that the hippo died from pulmonary hemorrhaging, meaning bleeding inside the lungs.
Culture minister Silvia Elena Regalado said officials are still not totally ruling out an attack, since the stress of such an event could have induced medical issues, the AFP news agency reports.
But Salazar's team is suggesting the bleeding was caused by insufficient care for Gustavito on the part of the zoo. There are no surveillance cameras focused on the hippo's enclosure, making it difficult to determine if an attack took place.
Hippos have a typical lifespan of about 50 years.
Before You Go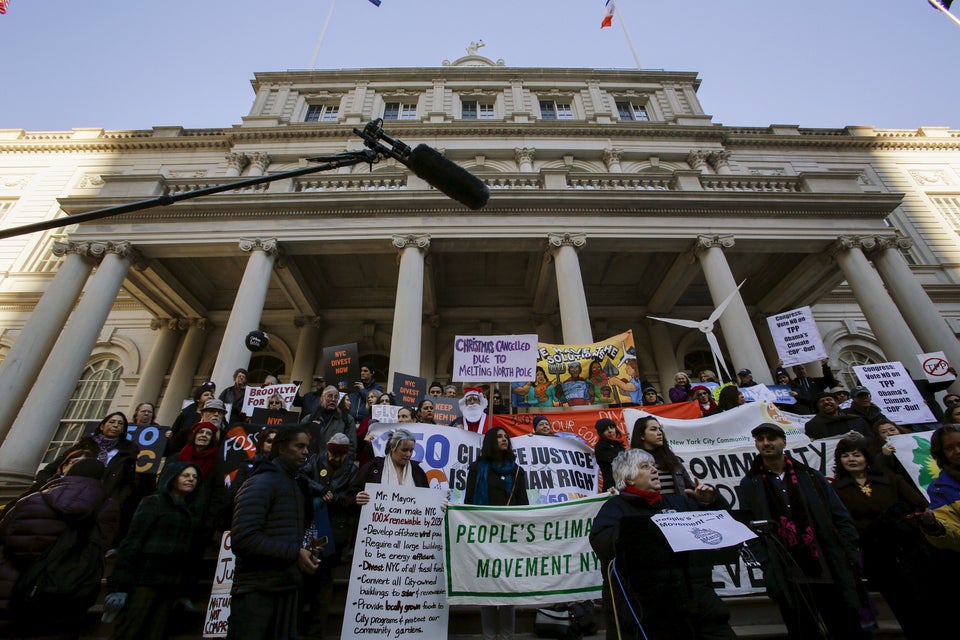 What You Can Do Right Now To Stop Donald Trump's Dangerous Climate Agenda
Popular in the Community