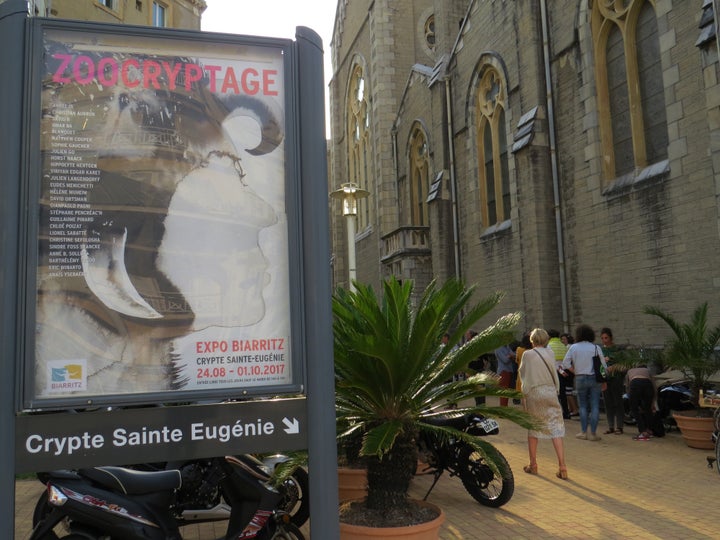 The picturesque town of Biarritz, 'The Pearl of the Basque Country" is a magnet for summer vacationers who come for the surf, the seafood, and the enticing mix of old-school glamour and laid back bohemia. This summer, visitors wandering the central Place de Sainte-Eugénie discover a large sign featuring an image by contemporary Cameroonian artist Barthélémy Toguo. Toguo is one of 26 artists exhibiting in the crypt of the century-old Sainte-Eugénie Cathedral.
The exhibition "Zoocryptage" is curated by Clara Djian & Nicolas Leto of Espace Topographie de L'art in Paris, in response to an invitation extended by Alain Fourgeaux, Director of Biarritz Cultural Affairs. Clara Dijan's father, writer Philippe Dijan, collaborated in the development of the exhibition concept of the animal world as a filter or metaphor for human society.
The pseudo science of cryptozoology referenced in the title encompasses both ancient mythological and newly imagined creatures. Hybrid birdmen, ominous animal-skull figures, sphinx, gryphons, monkey priests, helmeted jellyfish, a myriad of pareidolia-induced creatures and more now inhabit the space. And what more congruent venue for an exhibition that explores the hidden world of cryptozoology than an underground crypt? On opening night, the Mayor of Biarritz Michel Veunac, along with the curatorial team and many of the exhibiting artists, welcomes a large crowd beneath the elegant stone arches.
Encompassing a diverse cultural mix, the artist lineup is Année 15, Christian Aubrun, David B., Omar Ba, Blanquet, Matthew Couper, Horst Haack, Hippolyte Hengen, Sophie Gaucher, Julier Gloaguen, Viriyah Edgar Karet, Julien Langendorff, Eudes Menichetti, Hélène Muheim, David Ortsman, Gianpaolo Pagni, Stéphane Pencréac'h, Chloé Poizat, Guillaume Pinard, Lionel Sabbatté, Sindre Foss Skancke, Christine Sefolosha, Anne B. Sollis, Barthélémy Toguo, Eric Winarto and Anaïs Ysabaert.
In his catalog introduction, Philippe Dijan gives a poignant description of the legacy of the artists:
"Seven hundred and fifty animal species have already disappeared. Twenty-six artists have worked to create new ones, stranger, more enigmatic, at once more distant and closer - more monstrously familiar. These will not disappear: they inhabit us, they haunt us, they speak to us, crucify us, illuminate us. They will survive us. "
Zoocryptage runs through October 1st, 2017 at Crypte Sainte Eugénie, Biarritz.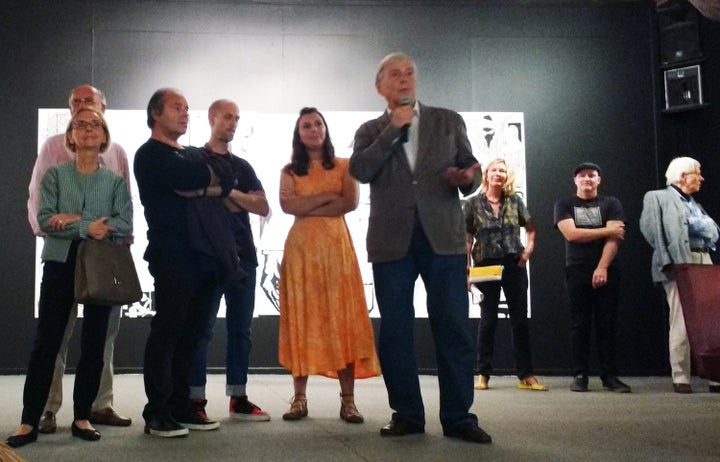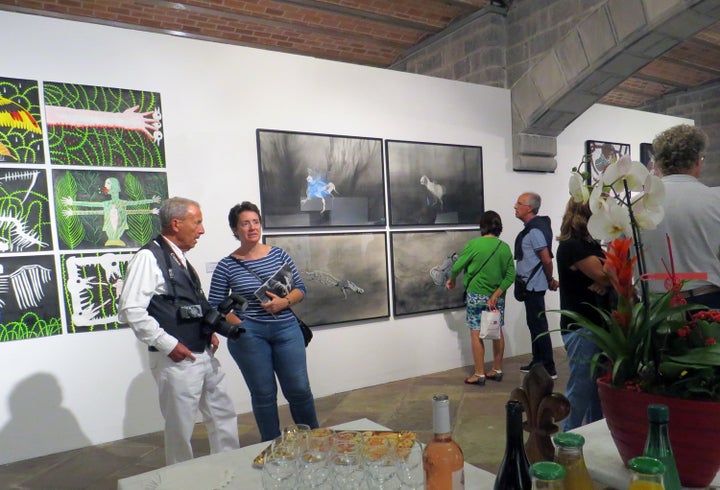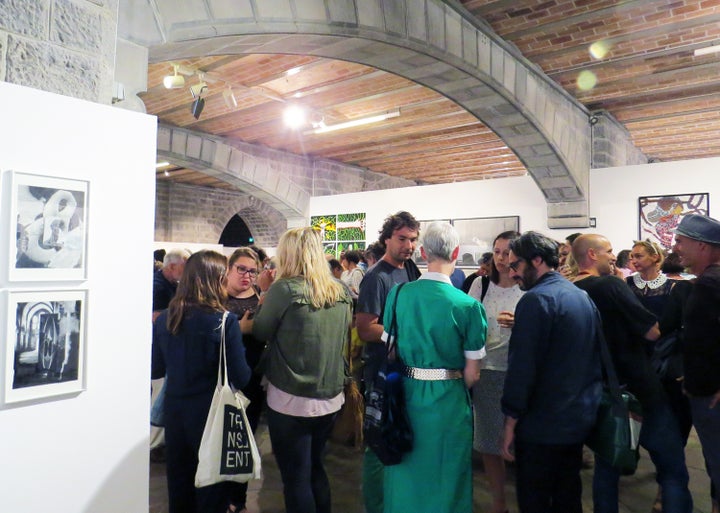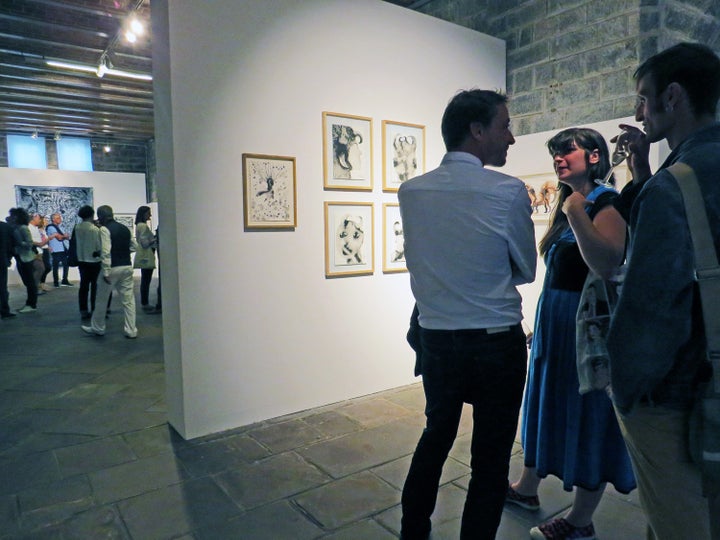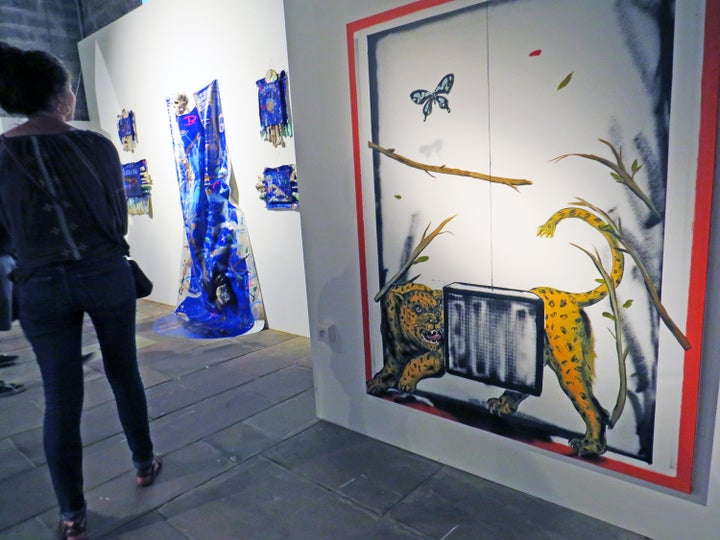 Popular in the Community