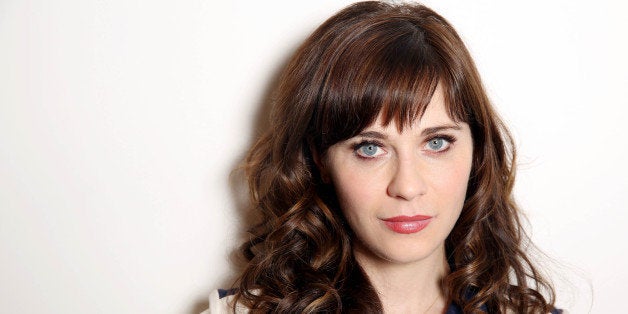 Word to the wise: Stop referring to Zooey Deschanel as "adorkable."
The term has been used to describe the "New Girl" star ever since the show premiered in 2011, but Deschanel is over the expression. In an interview with The Huffington Post, the 35-year-old actress admits she's sometimes misinterpreted by the public.
"I don't always identify, perhaps, with the way that I'm portrayed in certain public contexts. I try to stay away from that sort of thing," she explained, adding that the word "adorkable" was a successful "New Girl" marketing campaign. "That was something that was calculated, you know what I mean? That was our marketing department at Fox and they did a really good job with our first season, but that's a word that describes the character that I play, not me. I don't personally have identification with that word myself."
"In addition, I don't really care what people think of me," she continued. "I know that sounds crazy because you're supposed to care about what people think of you, I guess, as an actor, but I really don't. Obviously I'm grateful for all of the opportunities that I've had thus far, including 'New Girl,' but I don't think I've ever met a person who knows me use that word to describe me, so it's not of any consequence to me."
Deschanel tries to focus on what really matters in her career -- nabbing roles she's passionate about and interested in -- rather than the characteristics she seemingly presents. "It's dangerous to start worrying or pandering too much in either direction," she said of identifying with a certain persona. "Some people get so caught up in one version of themselves and then, that blatant rejection of what people think of them -- like the band who doesn't want to play their No. 1 hit or something -- isn't healthy. It's also not healthy to over-identify with it either," Deschanel added. "I'm just kind of neutral -- I'm an entertainer, and I do different types of things to entertain people, but ultimately when I make a choice, I'm making that choice to challenge myself and do something that seems like it would be interesting. That's my philosophy."
She's currently entertaining herself and her fans by getting back to her indie roots. Deschanel stars as Stella in "The Driftless Area," the film adaptation of Tom Drury's novel by the same name, which premiered Saturday at the Tribeca Film Festival in New York. Although she wasn't at the screening (Deschanel is a little busy considering she's expecting her first child with fiance Jacob Pechenik), the actress had nothing but kind things to say about the experience of working with first-time director Zachary Sluser and the cast, which consists of Anton Yelchin, John Hawkes, Aubrey Plaza, Frank Langella and Ciaran Hinds. "As they built the cast up, it just kept getting better and better and more and more interesting," Deschanel told HuffPost, admitting that it was a treat to let go of her "New Girl" character Jess Day for a few weeks while on the set of what she deemed a "prairie noir." "It's nice to be able to do something different from what I've been doing for the last five years on TV. It used to be that I'd play a lot of different characters, so it's nice to get the opportunity to do something really different too, because of how much playing one character -– as fun as it is -– is kind of the same thing every day. It's nice to get to stretch."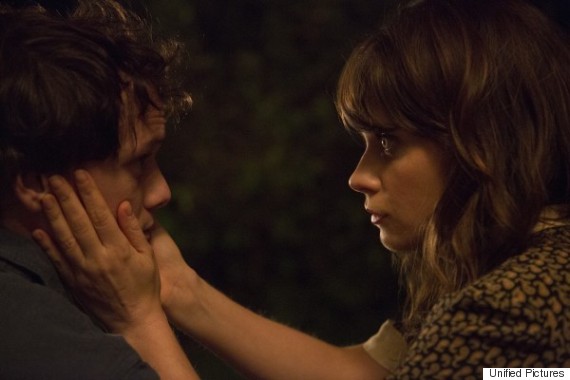 Anton Yelchin and Zooey Deschanel in "The Driftless Area."
Before You Go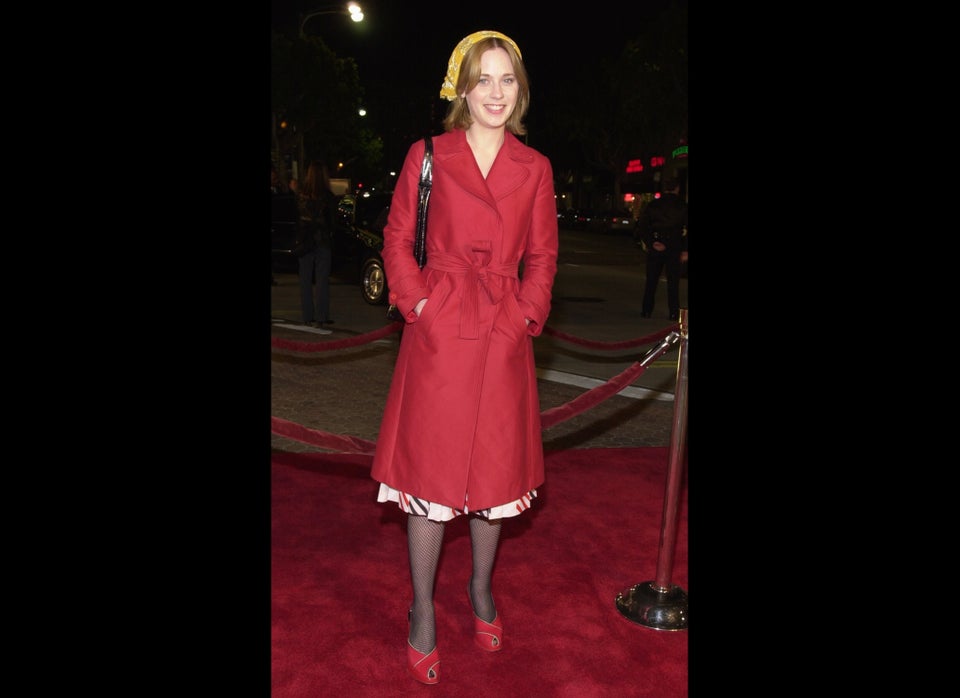 Zooey Deschanel's Style Evolution
Popular in the Community