Oh, Zooey Deschanel. Try as we might to defend and explain you, you keep on proving all the cliches true: you're, like super quirky.
Granted, it was a pilates class you were leaving, not an Ironman training session. And you might have had somewhere important to be afterwards that required a presentable look. But from unexpectedly be-hatted head to stocking-encased toe, this post-workout outfit can only be described as quirky.
See Deschanel's idiosyncratic outfit below.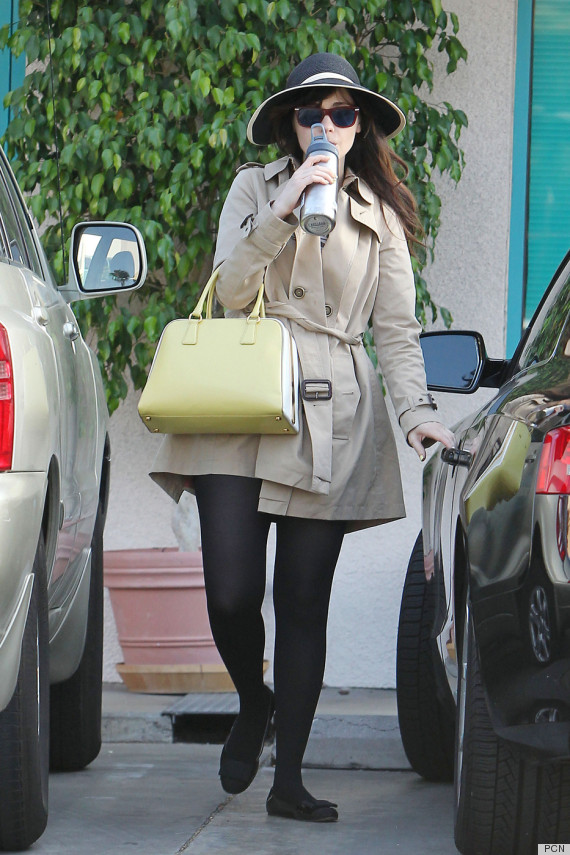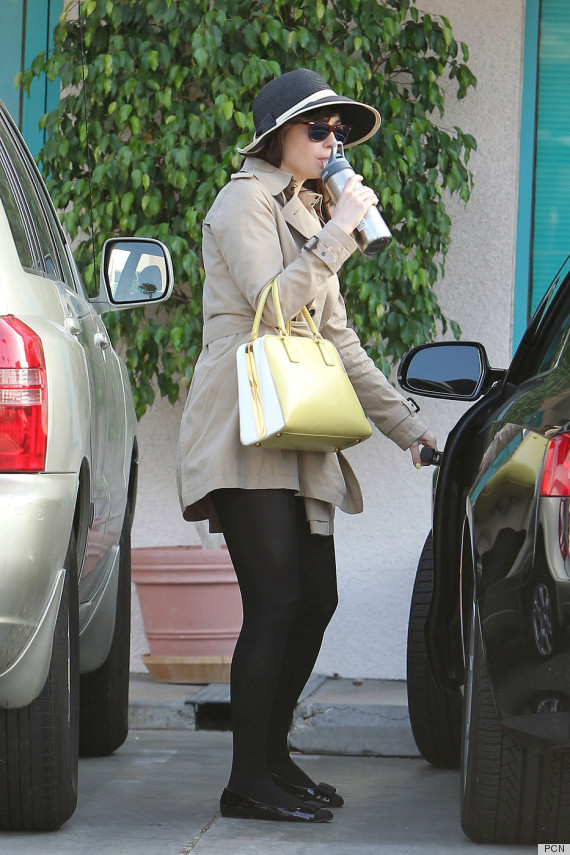 See Zooey's black tights (and some rare bare-legged looks):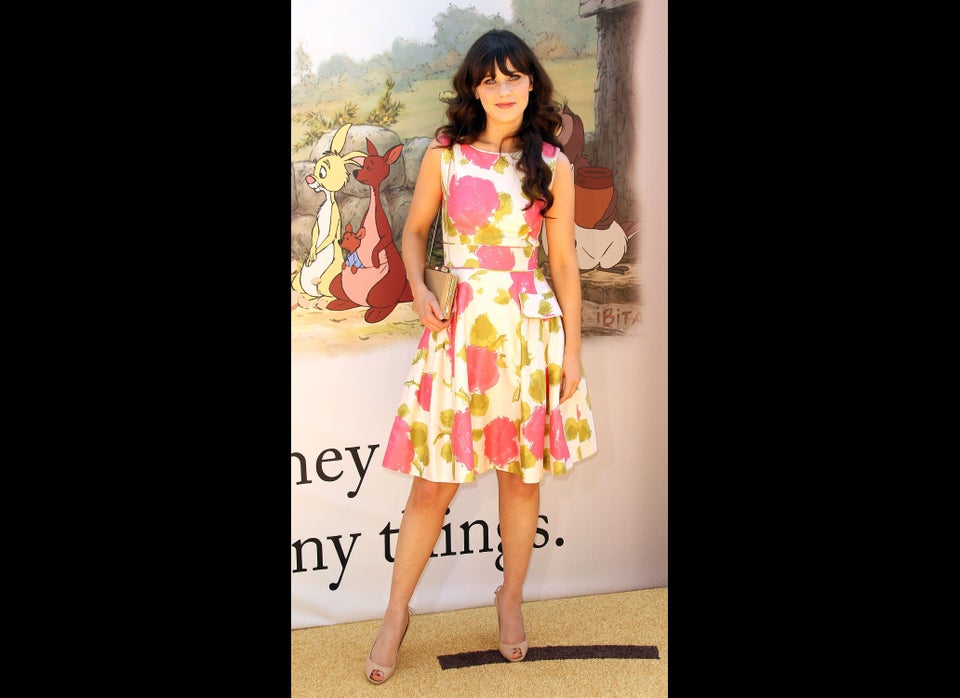 Zooey Deschanel In And Not In Tights