But when we glimpsed Zooey at the Teen Choice Awards, clad in a vivid blue Monique Lhullier frock, we were surprised to see her looking different than we remembered. Perhaps it was her heavy liquid liner or an extra dose of lipliner, or maybe her piecey bangs. It could've been that Zooey was simply upset, having been overlooked at an awards show that doled out over 70 (!) honors.
We hope it was any of those things and not something more drastic, because we really love the "New Girl" star just the way she is. But looking at pics from last night, we can't help but be reminded of the time Rimmel London photoshopped the heck out of Zooey's lovely visage. And God knows Zooey needs no Photoshop.
Check out photos of Deschanel at last night's event (on the right) and earlier this year.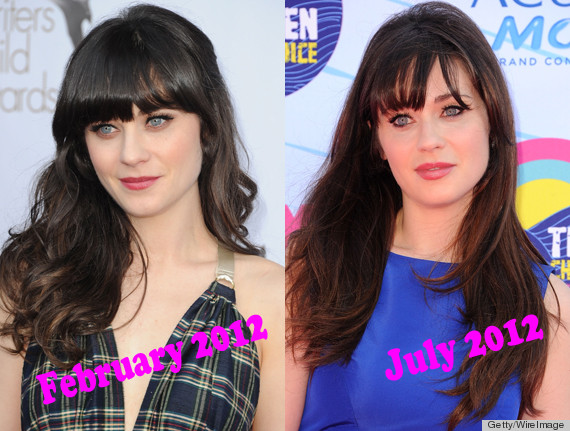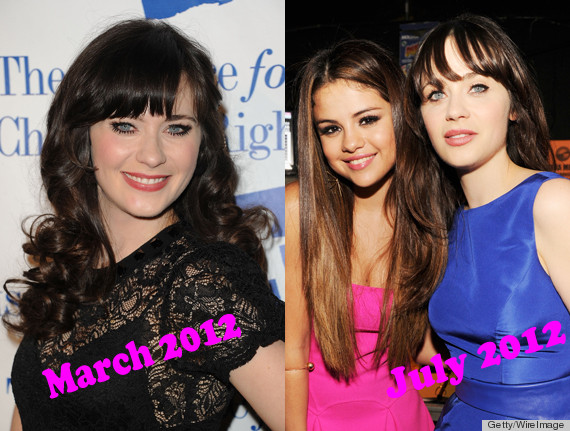 See Zooey's changing style...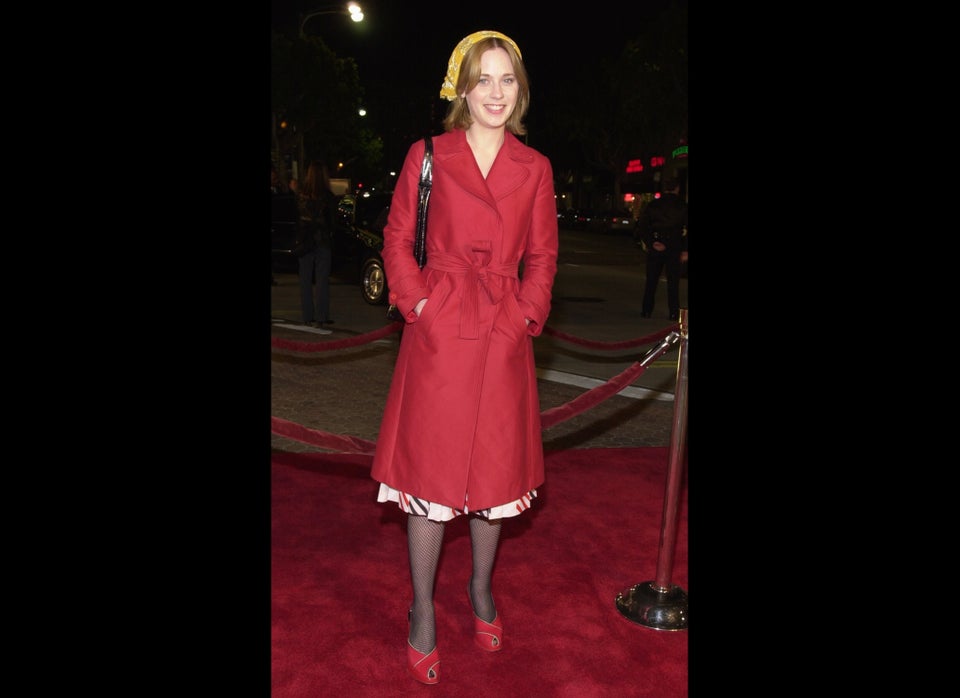 Zooey Deschanel's Style Evolution