It's hard to pity a girl whose legs are too slender, but we can muster up some sympathy for the charming Zooey Deschanel.
It's a topic Zooey has put a lot of thought into, since she wears tights year-round, confessing, "I will wear tights even if it's 100 degrees outside. Tights are my safety blanket."
We hear you, Zo, although we'll take well-ventilated legs in the heat over any type of blanket. But hey, that's just us.
Zooey wasn't kidding, BTW. Check out pics of the actress in tights during the stifling summer months...although, she has gone (GASP!) bare-legged as of late. Wonder what that's about. And read more at HelloGiggles.com.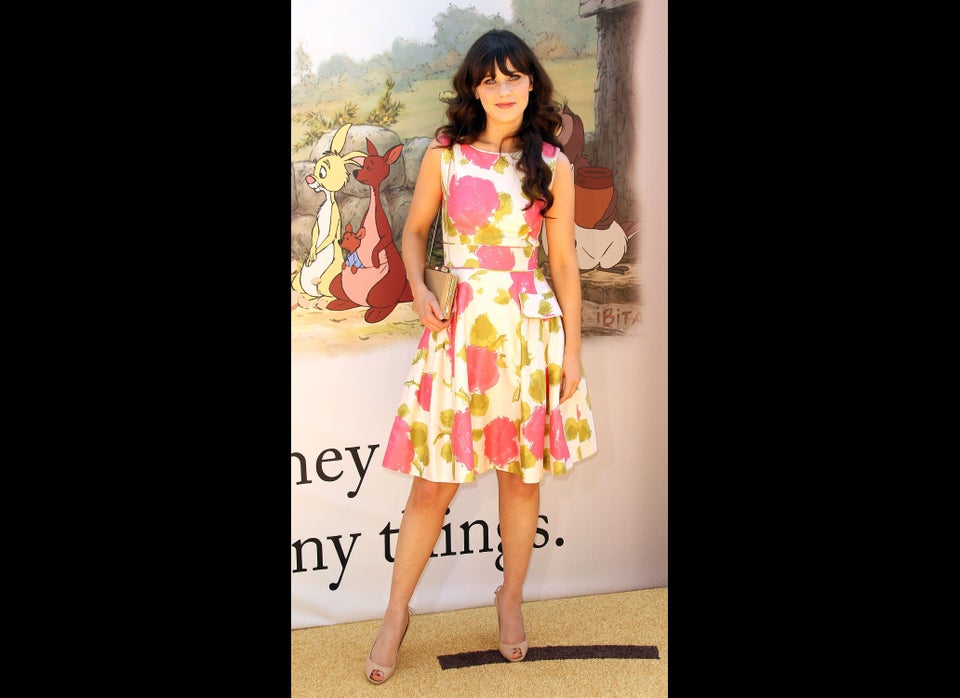 Zooey Deschanel In And Not In Tights