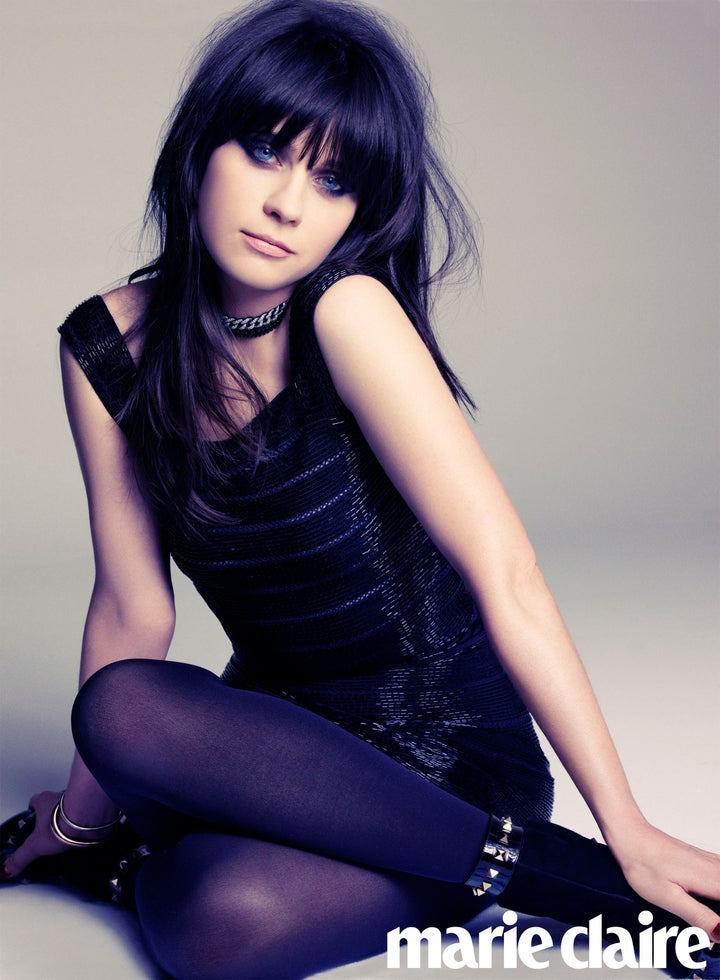 Cheery smile-minister Zooey Deschanel has worn a lot of hats (uh, literally) in her brief public career: television and movie actress, indie songstress, HelloGiggles.com co-creator. (Yes, you read that correctly: Zooey Deschanel helped launch a site called HelloGiggles.com. That's your recommended sugar intake for the day).
Now, Ms. Zooey has found a new role for her sprightly self: Siri's Bestest Pal.
The ad features Deschanel interacting with Siri on a rainy day, doing the things you'd expect her to do while home alone -- ordering in tomato soup, reminding herself to clean up (tomorrow!), and dancing by herself to some old-time rock and roll. Quirky!
As a reminder, the testing process remains the same:
- We only do one take of each prompt, to see if Siri can get it right the first time. What good is a voice assistant you have to prompt over and over again?
- Every prompt from the commercial is repeated word for word, here at the HuffPost office, no matter how stupid it makes me sound.
- Since the commercial takes place indoors, and Zooey Deschanel presumably has Internet in her home, we did the test over HuffPost's WiFi network.
- As always, I would like to apologize ahead of time, for my terrible, terrible Zooey Deschanel impression, which consists of me smiling a lot and trying to show as little chest hair as possible.
And now, here's our Zooey vs. Reality advertisement test. Watch below to see how Siri performed (SPOILER: Much better than last time):
Calling all HuffPost superfans!
Sign up for membership to become a founding member and help shape HuffPost's next chapter