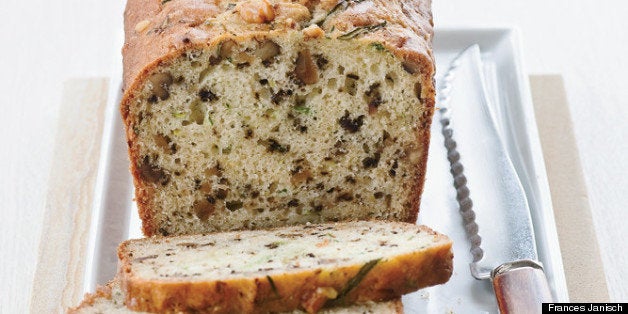 We like to think of quick breads as an easy and everyday kind of cake -- one that you can get away with serving for breakfast. And it gets even better. If you load your quick bread with zucchini and walnuts, like in the recipe below, you get your fill of vegetables and protein in one sweet package. Pretty great, huh?
This zucchini bread recipe is definitely our favorite way to eat the green squash. And since it's loaded with walnuts and greek yogurt too, we think it makes a great breakfast option.
Get more quick bread recipes.