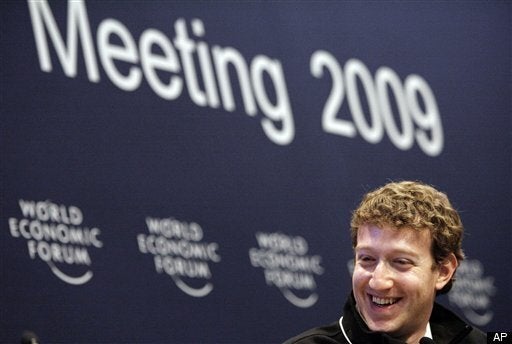 Facebook has come under fire from privacy advocates, users, and now even US senators for what many believe is the site's lack of concern for protecting user privacy.
So how much does Facebook CEO Mark Zuckerberg care about your privacy on his social network?
Not much at all, according to a Facebook employee interviewed by the New York Times' Nick Bilton.
Off record chat w/ Facebook employee. Me: How does Zuck feel about privacy? Response: [laughter] He doesn't believe in it.
The Facebook employee's claim rings true with the view on privacy Zuckerberg articulated earlier this year.
During an interview with TechCrunch, Zuckerberg revealed that he had taken an "about face" on privacy and argued that privacy was no longer a "social norm."
"People have really gotten comfortable not only sharing more information and different kinds, but more openly and with more people," Zuckerberg said. "That social norm is just something that has evolved over time."
Earlier this month, Facebook unveiled a number of major changes to its site, which will more widely share user activity and profile information--with other sites, advertisers, and other parties. (See our guide to the changes and what they mean for you)
Wired suggests how users might tweak their online behavior given Zuckerberg's stance:
Zuckerberg's apparent disregard for your privacy is probably not reason enough to delete your Facebook account. But we wouldn't recommend posting anything there that you wouldn't want marketers, legal authorities, governments (or your mother) to see, especially as Facebook continues to push more and more of users' information public and even into the hands of other companies, leaving the onus on users to figure out its Rubik's Cube-esque privacy controls.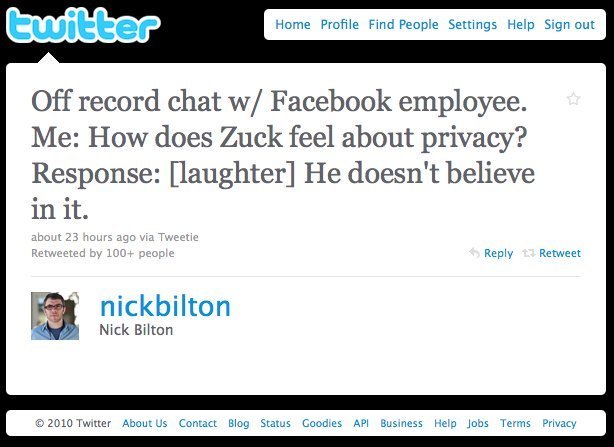 Related
Popular in the Community