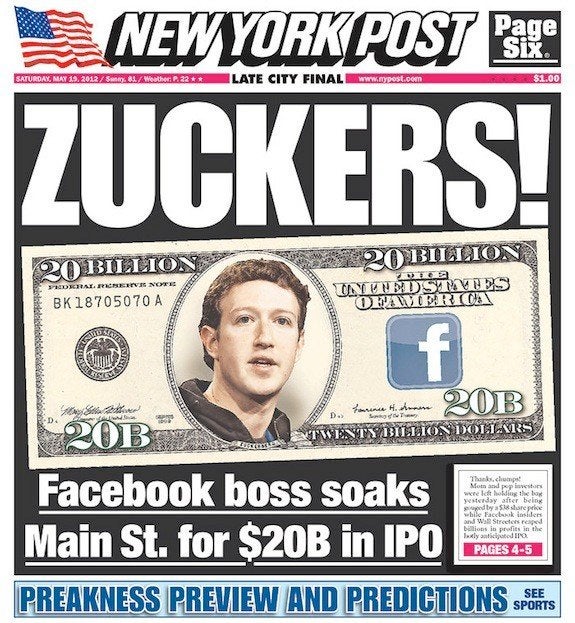 Facebook shares, marred by technical glitches, rose only 23 cents from its initial price -- a disappointing debut for the company. But for the New York Post, the day was nothing less than a betrayal.
"ZUCKERS!" the front page of Saturday's edition blared. A story inside the paper was just as biting:
They were Mark Zuckerberg's cash cows.

Hordes of everyday New Yorkers played the fool yesterday to Wall Street fat cats and Facebook insiders, who used a bloated stock price to milk them of billions of dollars during an overhyped IPO.

With a $38-a-share price tag and forecasts for a 10 percent jump, mom-and-pop investors blindly bought in with dreams of instant riches that never came true.

Meanwhile, the social network's hoodie-wearing CEO finished the day with a net worth of $19.25 billion. The average Facebook employee saw their on-paper wealth shoot up to $2.9 million.