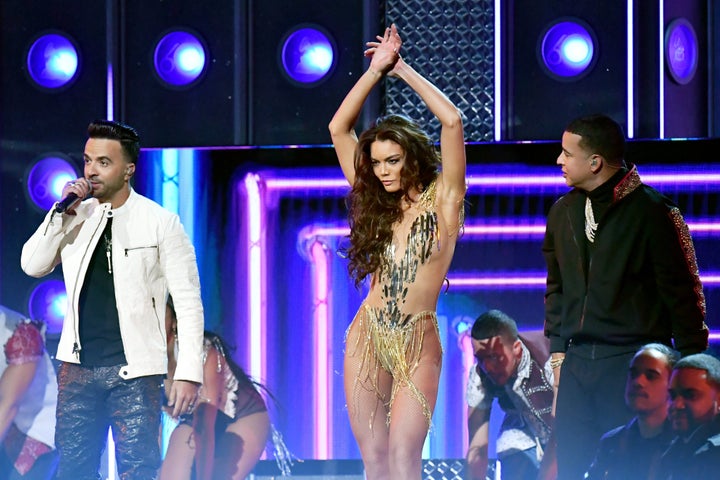 Rivera said her time on stage was "a dream come true" and thanked the Recording Academy for inviting her and adding "a touch of sensuality" to the ceremony.
"Joy and satisfaction, that's how I describe my feelings in this instant," she wrote in Spanish in an Instagram caption on Monday. "Last night I lived another memorable moment in my life, in which the world's eyes were set on Puerto Rico. An island that has suffered like never before this past year but an island that keeps bringing talent and joy to the rest of the world through art."
The Puerto Rican beauty queen then addressed her critics.
"P.S. (The day that all of those who have given negative criticism step on a Grammy stage, is the day their opinions will count. Meanwhile, stay looking pretty sitting on the other side of the television screen)," she wrote.
Popular in the Community