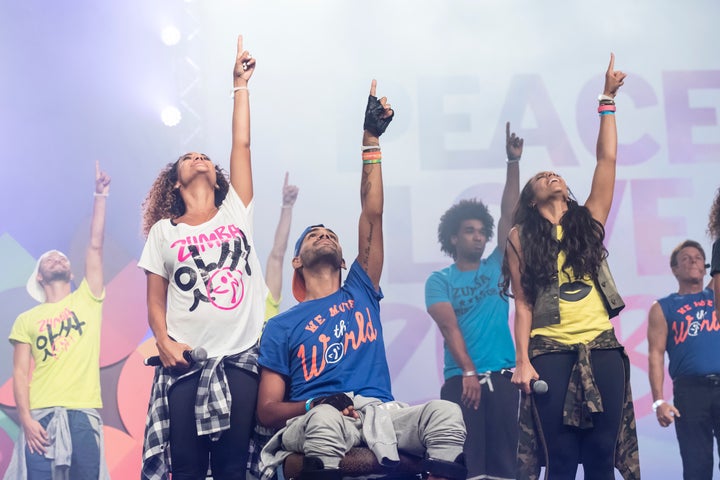 Last week, a Zumba instructor who was shot multiple times during the Pulse nightclub massacre took to the stage in front of 7,500 other Zumba instructors to dance for the first time since the tragedy.
"Being able to come to the Zumba Convention has meant the world to me," Colon told The Huffington Post. "I've been shown love and support 24/7. The atmosphere here is so positive that you have to be smiling and I can't even count the number of hugs I've received. This experience has been amazing and I am honored to feel so much love from the Zumba instructor community. They are like family. "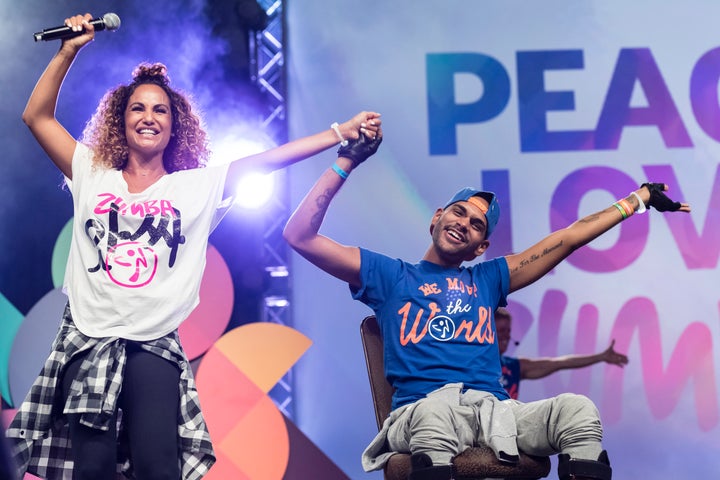 Those in attendance lost a member of their community during the massacre, with Zumba instructor Angel Luis Candelario-Padro among the 49 people who lost their lives that night.
Colon was saved from Pulse Nightclub by Officer Omar Delgado, and the two were reunited during the course of the convention. Check out the emotional moment in the video below.