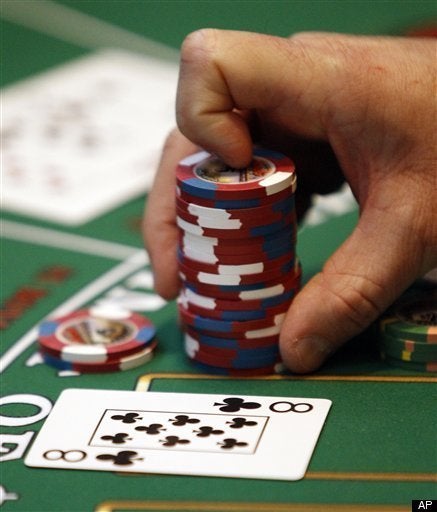 British Hacker Ashley Mitchell pleaded guilty to stealing 400 billion virtual poker chips, valued at over $12 million. He could face significant jail time.
Mitchell, an alleged gambling addict, admitted to targeting the online gaming giant Zynga, which has developed several massively successful Facebook games like Farmville, Cityville and Texas Hold'em Poker.
"Between June and September 2009, Mr Mitchell is reported to have posed as an administrator for the Zynga Poker game on Facebook in order to get at the computer systems for the game and steal the chips," the BBC reports.
"He laundered the haul via a series of Facebook accounts in a bid to escape being caught," writes the BBC. However, the number of missing chips was so large that Zynga took notice and apprehended Mitchell before he had earned more than £53,000 (nearly $86,000).
Charged with violating the Computer Misuse Act, Mitchell issued his guilty plea to Exeter Crown Court's Judge Philip Wassall, who said that Mitchell could face years behind bars for the theft.
Develop Online reports that the court set a precedent by ruling that Zynga's virtual currency deserves the same legal protection as real-world cash.
Zynga has also weighed in on the case. According to MSNBC, the developer has issued the following statement:
Zynga treats game security with the utmost of seriousness. We want to provide our users with the safest and most enjoyable game experience possible. To that end, we have a world class security team which continues to proactively identify and address security breaches with the highest priority. We will pursue these issues vigorously, which could involve criminal and civil prosecutions.
Mitchell's sentence could be all the harsher because of his complicated legal history. According to Develop Online, "Mitchell had previously been convicted of hacking into the Torbay Council website and changing his personal details."
REAL LIFE. REAL NEWS. REAL VOICES.
Help us tell more of the stories that matter from voices that too often remain unheard.