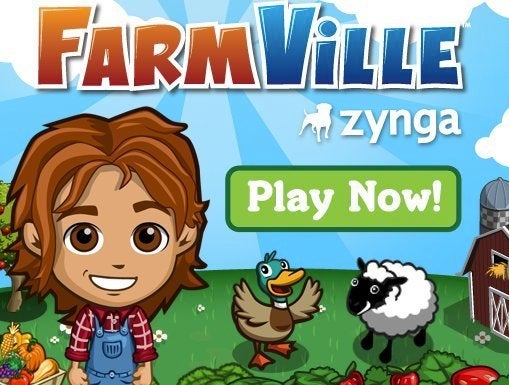 A new campaign is poised to ease the guilt that comes from spending hours on FarmVille. Now, as users of the Facebook game harvest virtual crops and tend to virtual livestock, they can also help feed the hungry -- in real life.
Zynga, the producer of FarmVille and other Facebook fan favorites such as Mafia Wars and CityVille, is teaming up with Pizza Hut to benefit the World Hunger Relief Campaign in honor of World Food Day on October 15, reports BlogGames.
Every time a player donates $5 USD to the World Hunger Relief between September 25 and October 31, they're rewarded with a limited edition item in CityVille, FarmVille, Pioneer Trail, or Empires & Allies. Donors receive awards in the form of a farm, food wagon, nutrition center, or Merino sheep.
Chief executive of Zynga Mark Pincus tells Venture Beat that he sees community involvement as an integral part of his business model and partially credits his success to users ability to invest in the causes they care about.
At the Inside Social Apps conference in San Francisco in 2010 said he was surprised that other social media groups hadn't followed in Zynga's charitable footsteps. "I don't think enough of you have copied it," he said.
Zynga has a history of supporting charity campaigns, often using short promotional periods in which specialized items are offered for purchase to gamers. Buying a virtual teddybear that can be used in the game Mafia Wars amounted to a real contribution to the Huntington's Disease Society of America for research.
The company donated 50 percent of the proceeds of every purchase of selected goods to a nonprofit organization, reports InsideSocialGames. The fundraising strategy has been met with wild success.
Zynga says that its philanthropic initiative has raised over $10 million and counting for causes ranging from aid for the victims of the tsunami in Japan to those affected by the Alabama tornadoes. Gamers raised more than $4 million for Haiti relief aid following the earthquake in 2010; $1.5 million collected in less than a week.
Zynga's mission statement includes a commitment to "enable [its] players to contribute to charitable causes."
Popular in the Community