Sometimes it seems like the whole world is conspiring against your daughter's self-esteem: the ads in her magazines, the characters on her tv shows, the clothing brands she wants to buy, etc. Parents might assume that their children are at least safe from gender discrimination in school curriculums.
That's the rude awakening Denver mom Zyola Mix faced when she read a letter from her daughter's teacher. The letter explained that in order for the students to learn how "Q" and "U" worked together, the class would be having a wedding for the two letters. On the day of the wedding, the girls were to dress as queens and the boys as quarterbacks.
Mix was appalled, but she wrote to girl-empowerment website A Mighty Girl to see if she was overreacting.
"What if my daughter wants to be an athlete? Or a boy wants to be a royal. And why are we dressing up anyway to "marry" letters? Frustrated with the continual 'gender' enforcement … Makes my job harder to keep my daughter from seeing limitations."
When A Mighty Girl posted Mix's story on their Facebook page, over 400 people commented. Empowered, Mix raised the issue at parent-teacher conferences. The teacher and the school principal said they would consider her concerns, but the wedding plans continued.
"I have turned this into a teachable moment and discussed with my daughter why I felt the gender rules were inappropriate. I gave her the choice of dressing however she wanted and she still chose to dress as a queen, but she wanted to be a real queen and not a fairy tale princess. This allowed me to educate her on our Hawaiian heritage. Queen Liliuokalani, the Queen of Hawaii is a hero and an extremely strong historical character. She stood up to those who would demand she marry for status. She advocated for the education of Hawaiian children and fought the U.S. for the right of Hawaii to remain a sovereign nation and was imprisoned … My daughter was proud to emulate such a strong woman. Although we did have to submit to the archaic gender roles the teacher demanded in order for my daughter not to be ostracized in the class, we were still able to turn it into a positive."
A Mighty Girl posted Mix's follow up as an inspiration to other parents. It was a perfect example of the website's mantra: "Girls do not have to be relegated to the role of sidekick or damsel in distress; they can be the leaders, the heroes, the champions that save the day, find the cure, and go on the adventure."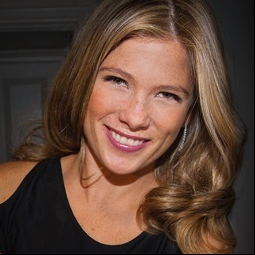 The Most Buzzed About Female-Led Tech Startups Of 2013