Gift economy
A book on how to improve work performance is not the way to go. Here's how to nail a gift for a colleague.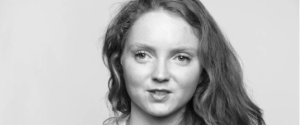 At just 26, Lily has already carved out an incredibly successful career as a model and actress and graduated from Cambridge University. On top of that, she's just launched Impossible.com, a website and app that encourages people to do things for others for free. It's based on the idea of a gift economy, a mode of exchange where things are not sold but given. The site encourages people to post wishes of things that they want or need help with, and offer what they can give. Lily says she hopes the site creates a community that fosters giving and receiving. "I called it Impossible, because I thought that a lot of people would say that it was impossible," says Lily. "It's an incredibly utopian proposition and I quite liked facing the cynics from the beginning with the name."
West African gifting is based on the interrelated values that all humanity is linked and that one's well-being is only as strong as that of one's neighbor. Profit and exchange are trumped by a commitment to care for community.