I've written before about how "starting up isn't all rainbows and unicorns," which is just a lighthearted way of saying that starting a company is one of the most grueling, stressful and exhausting things you can possibly do -- despite the heroic images of entrepreneurship we read about in the media.
What is a founder to do? At Tech Cocktail, one of the most effective strategies my cofounder Frank Gruber and I have cultivated is the idea of celebration. Little moments where you acknowledge the progress you've made and pause to savor it make all the difference.
Lots of startups celebrate big things like funding or launches, but not all startups do it regularly. Yet having ritualized celebrations -- something you do every day, week or month -- is the key here. It becomes part of your culture and adds little bursts of positivity and relaxation in a challenging environment.
We asked entrepreneurs to share their little celebratory rituals with us -- here are some of my favorites:
Onboarding
Our SharePoint Developer makes a point to buy an Angry Bird desk plush toy for every new hire, letting them pick one to fit their personality (the CEO has a Yoda bird). These toys often end up flying across the office at random times and being involved in small practical jokes. -- Sarah McMullin, director of customer development for Camino Information Services
The Meetup Crawl: [Founder Scott Heiferman] leads this semi-regular pilgrimage across New York City for new employees. The format? Attend as many Meetups as possible in 2.5 hours -- and then come together for a team dinner to discuss the experience. -- Kristin Hodgson, director of communications at Meetup
After 90 days working for Hireology, new employees become 'Hireologists' during a lab coat ceremony we hold quarterly. For each new 'Hireologist,' we have a Top Secret initiation Lab Coat ceremony where we coat the new Hireologists with a lab coat with their name on it, then we make them say a pledge, pop champagne, sign a 'Hall of Hireologists' book (where every Hireologist has signed in years past), and give them their option agreements. Anyone who has not been with the company for 90 days is not invited to the ceremony and has no idea what goes on behind the closed door in order to build anticipation for their own ceremony. We have done this since we were a company of 4 people back in 2012 and now we are a company of 55. -- Erin Borgerson, director of marketing at Hireology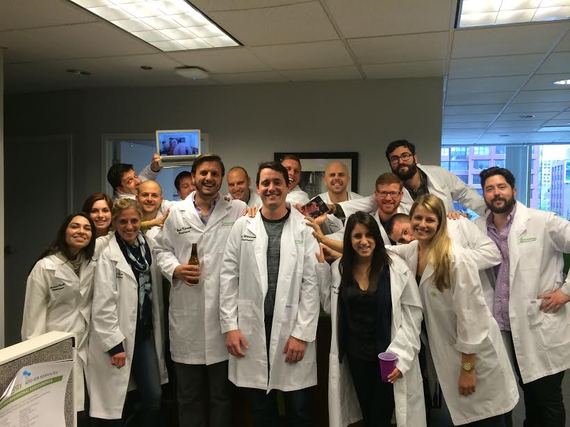 End of the week
Thursday always marks the unofficial end of the week for our company, and the staff usually celebrates by setting off for our local watering hole. It's not always the same group of people, but the time and location is always the same. Our place is a high-end Irish bar in midtown Manhattan, and it really is a quick celebration with just a pint, or two, or sometimes three. -- Richard Kline, founder of LawyerReviews.com
Every Friday, Brian (our chef) cooks us wings and we have happy hour together as a company. This allows all of us to get together and hang out in a relaxed and fun atmosphere. Having happy hour together allows us to get a great start to the weekend and de-stress after all of our hard work during the week. -- Sierra Coughlin, marketing assistant at iDevices
Nine years in the making, the Friday afternoon 'beer cart' has become a grand tradition here at Nitro. As a rite of passage, each new Nitronaut is required to take a lap around the office pushing the beer cart, which is a great opportunity for them to meet the broader team while sharing a cold drink to kick off the weekend. We're happy to say Friday beer cart is observed in all five of our global offices: Melbourne, Australia; Dublin, Ireland; Nitra, Slovakia; St. Petersburg, Russia; and of course our HQ in San Francisco! -- Erica Johnson, director of employee experience at Nitro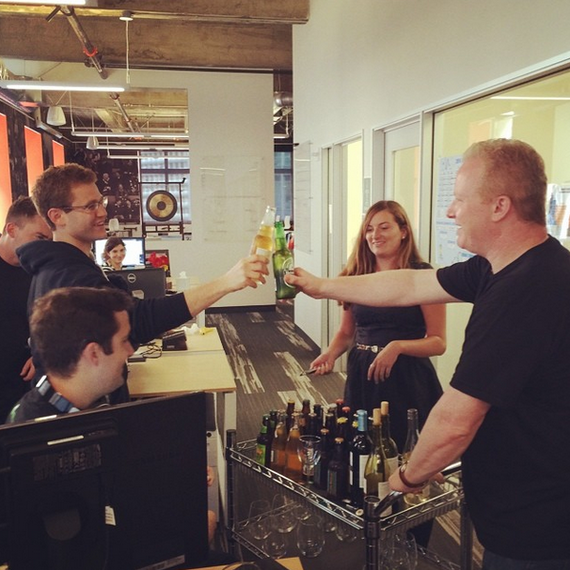 'Pizza Fridays' started after our second round of fundraising; it was a nice 'extra' to celebrate the new phase we entered. We don't limit 'Pizza Fridays' to just pizza, though; we've had Lebanese, raw food (not a fan!), beer (fan!), and various other cuisines, too. It's a great moment to celebrate Friday and have lunch with the whole team, as we normally have lunch separately (IT team, global team, marketing team etc). A perfect team-building opportunity. -- Chris Schalkx, social media manager at HotelQuickly
Food
To make improving bad UI a priority, and not something that always gets pushed back, we turned it into a celebration called Cheese Day. We make a list of all the things that aren't really bugs, just annoying bad UI (we call it UI cheese), clear an entire day for dev to work on that list, and kick off that day with a big buffet of cheeses, pickles, and wine. -- Daria Shualy, Don Draper at daPulse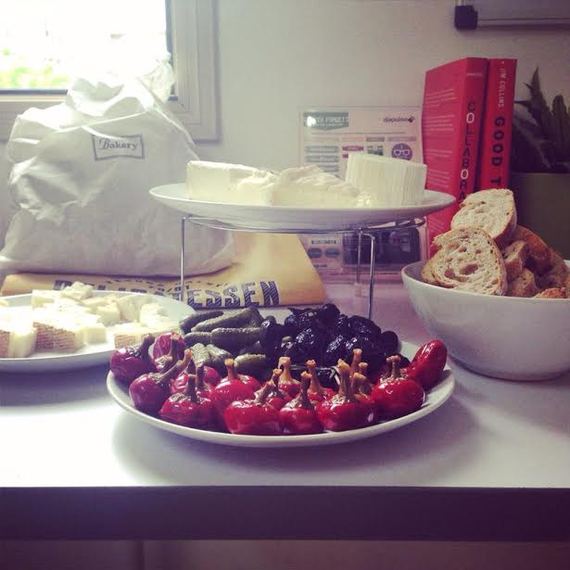 Once a week we either go out to lunch together or order in. We recently had summer interns, so it was more important than usual for us to have a 'fun ritual' in order to recognize the hard work the interns were doing for us. One week we even took the interns out for a trip to a boutique winery in the Jerusalem area. It was an amazing trip where we got to taste some good wine, relax, and go back to work with new energy. -- Yael Kochman, marketing manager at Roojoom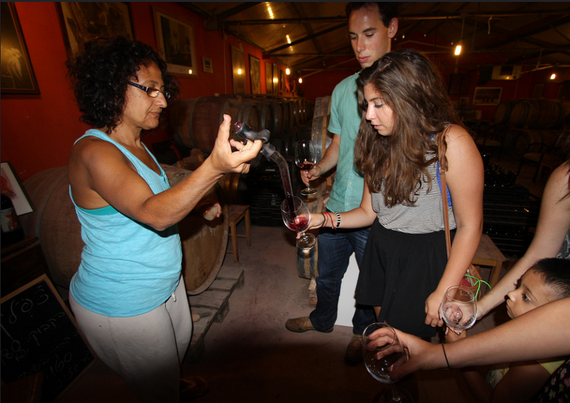 Sales bell
My cofounder, Ward, and I started a fun celebratory ritual in our office when we launched our website. We have a small cymbal in our office and every time we get a new order for custom sunglasses, we bang the hell out of that thing! We'd been working on Canvas Eyewear for about a year before we launched the site, and this small ritual has become a reminder for us that all of the hard work that we're putting in is really paying off. -- Justin Street, cofounder of Canvas Eyewear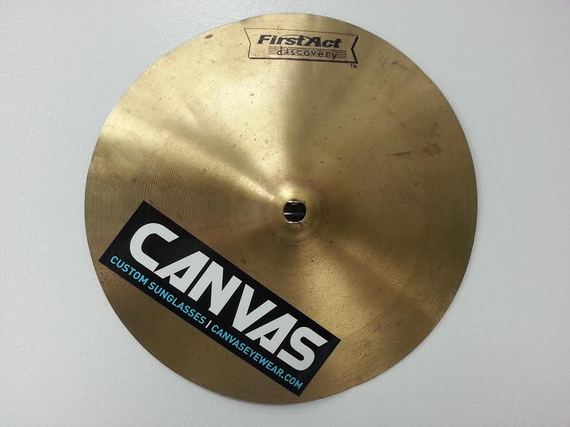 Here at Taulia, an SF-based startup, whenever we earn a new customer (usually once every two weeks), we have a celebratory ringing of our Taulia gong. The entire company comes together to talk about how the deal came about, lessons learned from the sales cycle, and then the person who had the most important role in closing the deal hits the gong to celebrate the start of a new partnership. -- Keith Chapman, public relations associate at Taulia Inc.; photo by Paolo Vescia of the SF Business Times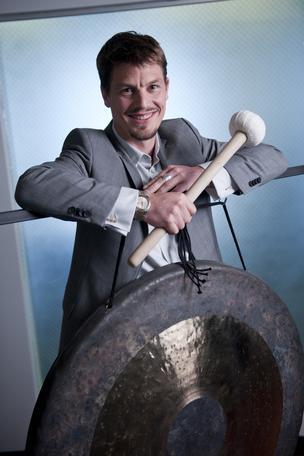 When Taboolars achieve something exciting such as a new sale, partnership, or account upsold, we make a lot of noise by ringing a gold bell in the middle of our office to share the news, and celebrate with the entire team because somebody in the room might have a unique idea about it. -- Adam Singolda, founder and CEO of Taboola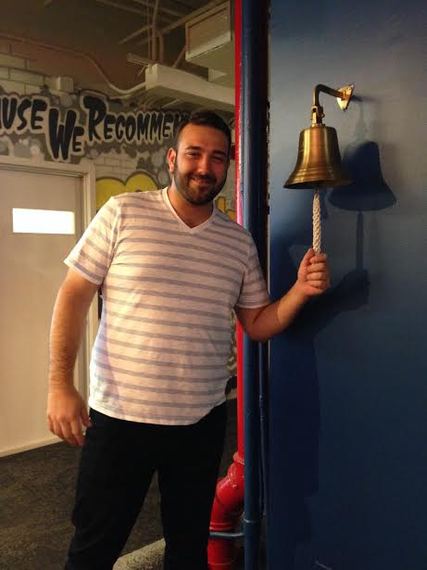 Updates and progress 
Bi-weekly company-wide pizza party meetings where members of our team get to share news and updates about new customers, demonstrate new product features and enhancements, or share whatever else is new and exciting. -- Christopher Griffith, director of content marketing at WizeHive
TempoIQ has a weekly 'anxious and excited' all-team meeting. Everyone goes around and says one thing they are anxious about and one thing they are excited about in the coming week. For example: Anxious: coordinating the release of several new software features in the next week. Excited: launching a proof of concept with an enterprise customer. The meetings have been really effective in identifying issues earlier and getting stress out into the open. Plus, it's a fantastic team bonding and 'pulse of the company' exercise. -- Justin DeLay, cofounder of TempoIQ
The 6px team has gamified our workflow in a fun way for us to both encourage completing tasks and which makes for enjoyable conversation throughout the day. Whenever a team member accomplishes one of the major tasks on our to-do list, they add a word to a hashtag at the top of our whiteboard. The first team member to check off an item each day starts the hashtag, which pretty much sets the tone for subsequent additions. As you can probably guess, we've had some pretty crazy hashtags! -- Nick Parsons, founder of 6px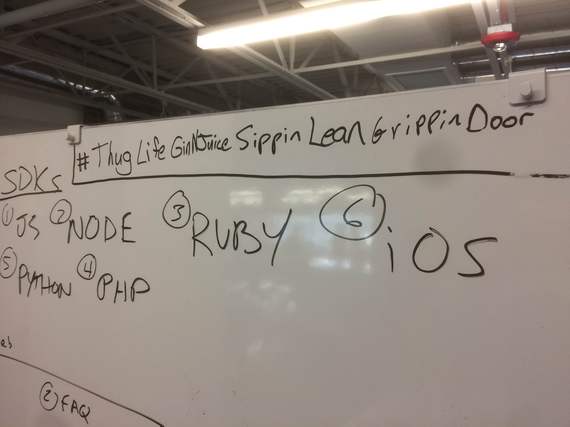 Fun activities 
We have summer and winter movie matinees every Wednesday and a monthly foodie series that brings our team together to enjoy and learn new things completely separate from our roles. -- Samantha Subar, PR associate at Spredfast
We have monthly team outings that vary between recreational trips (trampoline dodge ball, high-speed go karts) and community outreach activities (working with Best Buddies, stuffing backpacks for back-to-school, shopping for kids during the holidays). These activities allow us a chance to come together outside of our normal business setting to build relationships, but it's also a great way for the company to show its appreciation for all the work our team does. -- Jenna Elkins, media relations coordinator at TechnologyAdvice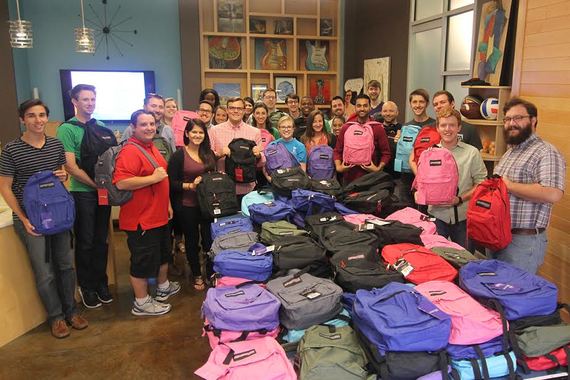 Like celebration? On October 6-7, Tech Cocktail Celebrate will gather hundreds of attendees, industry leaders, and inspiring speakers in downtown Vegas. Meet the hottest startups and investors from around the country, learn and collaborate with others turning their communities into startup cities, and enjoy music, parties, and llama spotting.
Calling all HuffPost superfans!
Sign up for membership to become a founding member and help shape HuffPost's next chapter