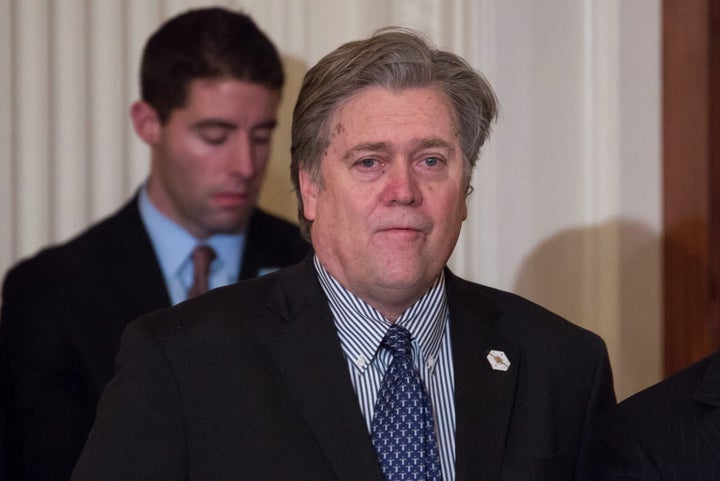 Have you met Steve Bannon? He's a slob, a white supremacist, and a slob. He's also our President (Let's face it, Trump is "the President" in the same way my toddler "baked the cake" when all she did was whine and lick the spoons). Steve Bannon is also the inspiration behind the hottest new term sweeping the nation! But how do you know when you're being a Bannon? You'll be glad to know I've included five very common examples:
5. "I haven't showered in four days. I'm such a Bannon."
4. "I ate a family sized bucket of chicken by myself today, could I be more of a Bannon?"
3. "I got wasted and yelled at a phone sex operator, what a Bannon move."
2. "I was hungry and saw a half-eaten Subway sandwich under my futon. I didn't even hesitate. Can anyone say Bannon?"
1. "I drank an entire bottle of Wild Turkey and embarrassed my family at Applebees, I'm such a Bannon."
Now that you know what it means to be a Bannon, don't. God knows we already have one more Bannon than our country needs.
Calling all HuffPost superfans!
Sign up for membership to become a founding member and help shape HuffPost's next chapter
BEFORE YOU GO