When the weather outside nears triple digits, getting to work in one piece -- and not in a giant puddle -- is a daily uphill battle. If your main goal in life is to stay sweat-free, and not be a big hot mess at the office or happy hour, we've got you covered. Check out our insider tips to keep over-heating at bay, and make dressing for work a little cooler:
1. Go for dress shorts instead of pants. If the heat has made you a non-fan of pants, don't worry -- these Michael Kors belted twill shorts ($44.62) do the job just as well. Check out how celebrities wear the shorts look, too.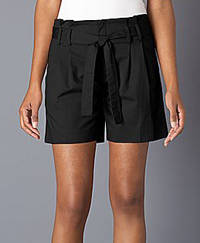 See our summer picks for the best fitting jeans -- you can wear them to post-work celebrations and casual Fridays.

2. Breathable cotton dresses are a great go-to. No need to avoid black dresses in this weather, just go with this light, cotton Vanessa Bruno Athe dress ($55) now 50% off. Pile on some cuffs or a statement necklace and wear it straight to happy hour.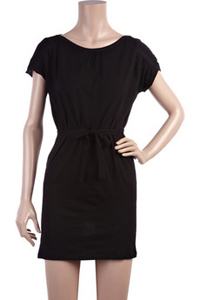 3. Switch to sweat proof makeup. This Shiseido mascara ($23) is sweat proof, so you won't end up looking like Lauren Conrad crying on The Hills. One application in the morning will have your eyelashes standing at full attention for the full work day.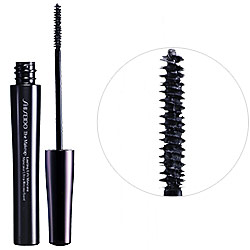 4. Go for frilly tanks instead of heavy blouses: If dresses aren't your thing, go for a frilly tank style like this Banana Republic ruffle top ($39.50). Sleeveless tops are perfect for the hot days; tuck them into a pair of slacks for that perfect business casual look.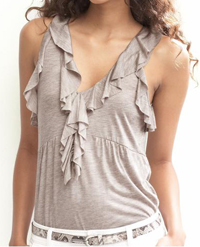 The best bra to go with this top will lift and stay put, whether you're at work or at happy hour.
5. Use pre-moistened wipes for more than makeup removal. Use these refreshing Korres Pomegranate Cleansing & Make Up Removing Wipes ($12) on the back of the neck, arms, cleavage -- wherever -- right before you walk in the office. They remove oil, dirt and smooth and cool skin.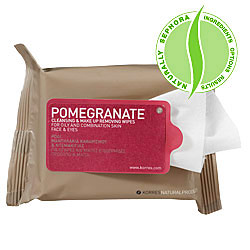 Check out our shopping guides to the best summer dresses, wedges, and bracelets for more great options to help you stay cool and fashionable underneath the summer sun.