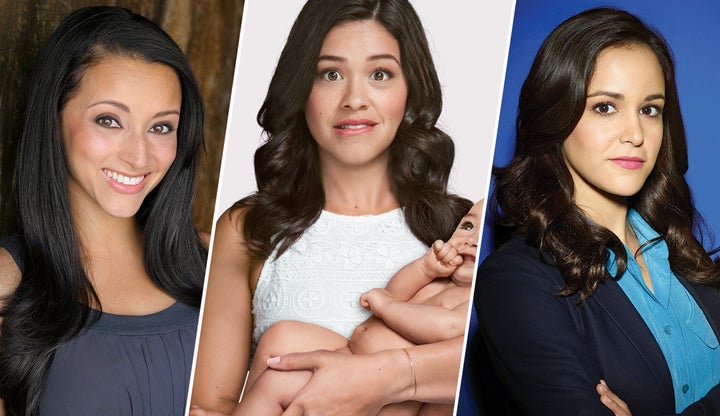 By Maria Alvarez, Common Sense Media
It's hard to be the middle kid in a family with seven siblings, but Harley does her best to make herself known, using creativity and invention to set herself apart. An eternal optimist, she loves her chaotic but ultimately loving family. Harley is a great role model for kids growing up in a large family.
Violetta (Martina Stoessel), Violetta (8+) Netflix
Reunited with her family after a long estrangement, this energetic teen has a lot to learn about life and herself. Violetta's boundless spirit and willingness to explore her new world can inspire kids to find the best in themselves.
Carla Espinosa (Judy Reyes), Scrubs (13+) Netflix
Carla is a smart, determined, and hardworking Latina. As a nurse in a field of doctors, she speaks her mind when she disagrees with a situation or person. If she thinks she can offer the doctors a new perspective, she isn't shy about sharing her opinion.
Betty Suarez (America Ferrera), Ugly Betty (13+) Hulu
Betty is a smart, focused woman determined to prove her value isn't based on appearance. Her focus on learning and growing professionally is an inspiration to everyone.
Amy spends most of her days in a male-dominated world but refuses to be intimidated. She shows that you can aim for your best every day and compete with courage, intelligence, and charm.
With her sarcasm, dry delivery, and bad moods, April fights the stereotype of Latinas as sweet, obedient, and well-behaved. Despite her hard exterior, April has a heart of gold; she loves animals and is a loyal friend. She gives voice to Latina millennials who may feel like they have to be tough to be respected.
As the cheerleading coach for a fictional urban school, single mom Ceci meets challenges with a can-do attitude. Despite being a victim of domestic violence, she pursues her dreams while demonstrating responsibility and compassion.
Dedicated, resilient, and smart, Jane doesn't let her accidental pregnancy hold her back from becoming a writer. The actress Gina Rodriguez is also a vocal advocate for the importance of education.
Want more? Check out some of our fave animated characters voiced by Latinos.
Common Sense Media is an independent nonprofit organization offering unbiased ratings and trusted advice to help families make smart media and technology choices. Check out our ratings and recommendations at www.commonsense.org.
Calling all HuffPost superfans!
Sign up for membership to become a founding member and help shape HuffPost's next chapter