Dominique Luster, age 25, is not a native Pittsburgher but she might as well be one. As the first endowed archivist of the Charles "Teenie" Harris (1908-1998) photography archive at the Carnegie Museum of Art (CMOA), a position that she had held for two years, Luster sees herself as a steward to the community, "preserving a people's history which must include the community's sense of ownership of the material."
As one of the principal photographers of events in the daily life of African Americans from the 1930s to the 1970s for the Pittsburgh Courier, an influential black newspaper, Harris left a treasure trove of images when he died. Purchased by the CMOA in 2001, the extensive archive of nearly 100, 000 images, in black and white and color, arrived in disarray. "There were no boxes, no sleeves, and no indication about anything," Luster explains.
What followed was a kind of sleuthing, detective work aimed at identifying people in the images while simultaneously unearthing their historical context. Scanned in-house since 2007, with the support of an NEH grant, the negatives have been the source of smaller exhibits, culminating in a large retrospective of Harris's work in the Heinz Galleries of CMOA in 2011 with 987 images on display.
Today, the Harris Archive has earned its own permanent space, a lobby gallery just off the main entrance to the museum, where exhibits of 25 images are changed every six to eight months. Although there is now a team of people who rotate curating the exhibits, Luster still handles things big and small: "My typical days can range from helping curate an exhibit and planning programs to handling receipts," she said.
Luster and her team, including a staff member who grew up in the Hill District, home to a large African American population, does considerable crowd-sourcing. "We invite in all sorts of groups and we show them the gallery and the photos: graduates of Schenley High School (located in North Oakland, at the edge of the Hill District), members of its basketball team, YMCA members, and folks from local non-profits like CITY, and Girls Write Pittsburgh, and congregants from churches like the Baptist Temple in Homeward."
During these visits, Luster is always on the lookout for people who are good candidates for oral histories. "There are always one or two visitors who are very engaged," she said. To date, the archive has 120 oral histories. One of her goals, by the end of 2017, is to have all of the oral histories transcribed and available digitally so that people can search them. "In an ideal world, the histories would be aligned with the photos," Luster added. Currently, 59,000 images are digitized and can be seen through the archive's online collection.
Luster feels very prepared and well trained for her position at the archive. A theater major (specializing in Design and Technology) from the University of Kentucky and not an art historian, Luster says that her exposure to theater gave her a more practical and creative edge. As an undergraduate, she won a prestigious Fulbright to the Freie Universitat in Northwest Berlin and she wrote her undergraduate thesis on the aesthetics of Bertolt Brecht, a project that taught her how to be a good researcher. "When I think about my translatable experience, I am perfect," she said. "I always ask myself, how can this show be historically relevant?"
Previously, Luster spent six months at the Archives of American Art in Washington DC, before coming to the University of Pittsburgh where she did her Master's degree in Library and Information Science. During this period, she worked as a liaison librarian, teaching classes on research methodologies to students in the first year experience and working with many departments including theater.
Her education and training seem to have paid off. Currently on view in the gallery is Teenie Harris Photographs: Erroll Garner and Jazz from the Hill (December 17-July 23, an exhibit that Luster co-curated with Grammy-nominated jazz musician, Geri Allen*, who is also the director of the Jazz Studies Program at the University of Pittsburgh. "Allen took me in as a student," Luster said. "We spent eight to ten months working together to find the best 25 images." A companion exhibit to the show downtown at the August Wilson Center which had 66 images, closed in February. The show, drawn from the Erroll Garner Archive at the University of Pittsburgh, focused on who Erroll Garner was, who was in his circle, his musicianship, and his role in politics.
"When planning the CMOA exhibit, we tried to narrow down our focus by coming up with one or two sentences that people would learn about the history of jazz in Pittsburgh. The result was photographs of famous jazz stars in the city hanging on one wall of the corridor-gallery, with the rise of Bee-Bop and the decline of swing hanging on the opposite wall.
The images are powerful. There's Sarah Vaughan as a teenager; and there's Mary Lou Williams at the piano in the Syria Mosque for Night of Stars. There are candid shots of Erroll Garner, with his friends and collaborators, Billy Eckstine, Leroy Brown and Dizzy Gillespie, all caught in iconic Pittsburgh hangouts, the Crawford Grill , the Hurricane Club and the Aragon Ballroom.
In one image from 1946-1947, Harris's camera catches the light in the eyes of a young Admad Jamal (age 15 or 16) at the piano. Jazz pianist Jamal, born in 1930, went on to release more than 50 albums. In another image from 1965, Harris captures Dr. Billy Taylor at the piano with singer Carmen McRae at a Pittsburgh Jazz Festival jazz workshop in the Civic Arena in the Hill District. In a third photo, men and women pose arms around each other including Erroll Garner. They are all intimate shots of the Pittsburgh jazz world shot by a friend.
On view elsewhere, at the Holocaust Center of Pittsburgh, in a storefront space in Squirrel Hill Plaza, a small strip mall, is another Harris show: Through the Lens of Teenie Harris: Activism and Spiritual Resistance, 1940-1970 (May 12-August 31), an exhibit of 21 photographs from the archive. Lauren Bairnsfather, director of the Center, explained that Jews lived in the Hill District during the 1920s and 1930s, with many moving to Squirrel Hill and Stanton Heights in the 1940s and 1950s. There are currently about 40,000 Jews living in Pittsburgh proper.
The Holocaust Center exhibit, which is both thematic and chronological, includes African-Americans during WWII, interfaith/interracial and Jewish women's involvement in social reforms in the 1950s, and spiritual resistance during the Civil Rights Movement of the 1960s. Bairnsfather sees the exhibit as a Hill District show, appealing to a mixed audience of Jews and African Americans. "When groups came to the exhibit's opening," she said, "They remembered bits and pieces of their life in the Hill District. There were lots of comments and questions. 'What was the name of that pharmacy?'" one of them asked.
Coming up next at the CMOA Teenie Harris Archive is In Their Own Voice, a collaboration with Newcastle University in England, which will feature 25 images from the Civil Rights era. Professor Benjamin Houston from Newcastle, who did his Ph.D. at Carnegie Mellon, and who has an excellent collection of oral histories from that period, and Charlene Foggie-Barnett from CMOA will be co-curating the show which will run from the end of July to January 2018. Harris's photographs of African Americans in the military is scheduled to follow, from January 2018 to August/September 2018.
Whatever the subject—jazz, civil rights, the military―Luster wants visitors to walk away with an appreciation of Harris's visual aesthetic and a meaningful understanding of the historical moment that shaped his vision.
All photos below are Courtesy of the Carnegie Museum of Art, Heinz Family Fund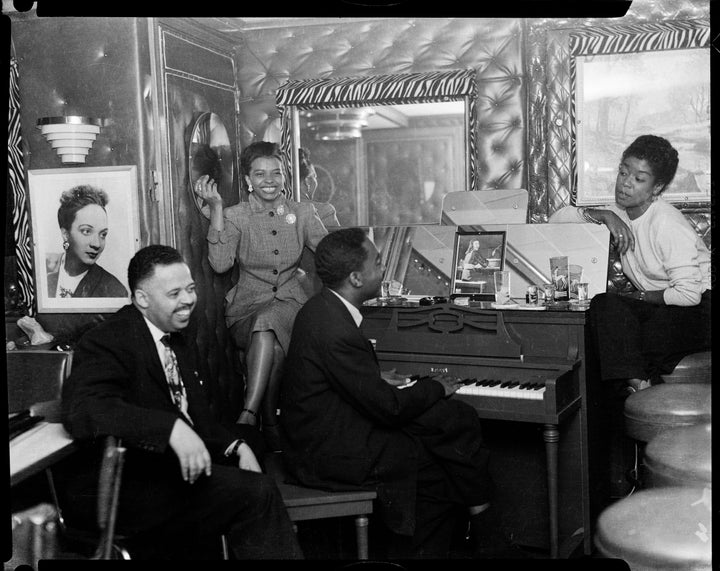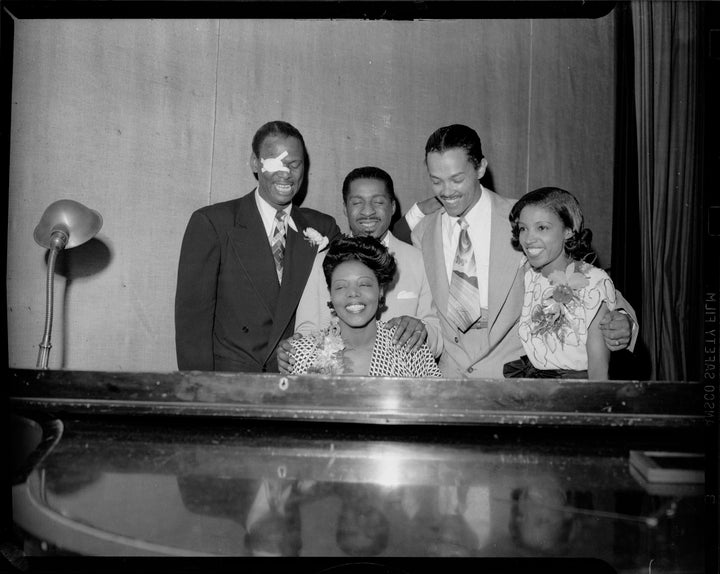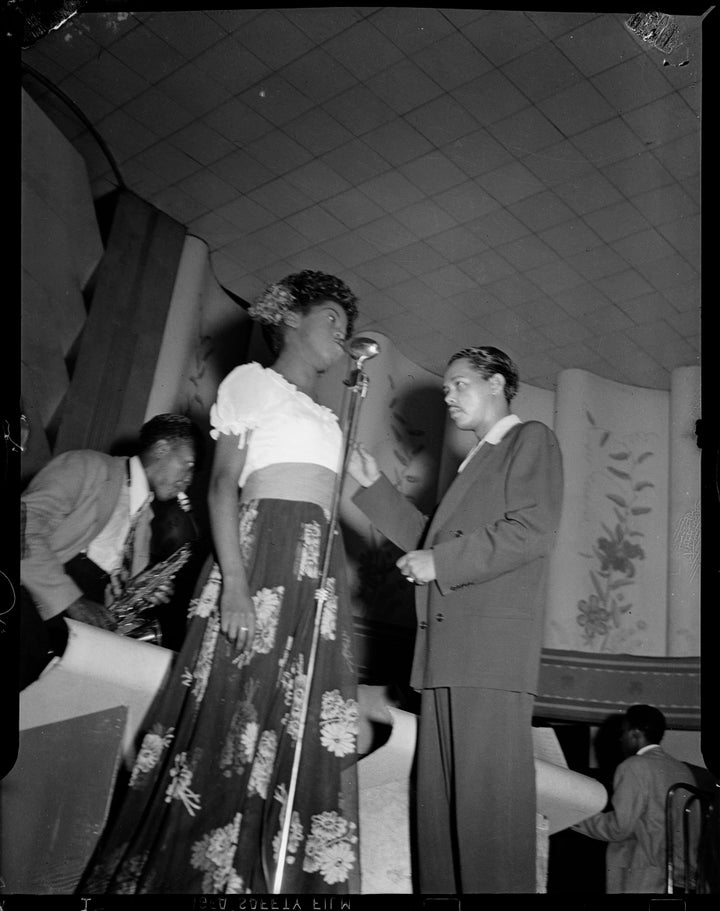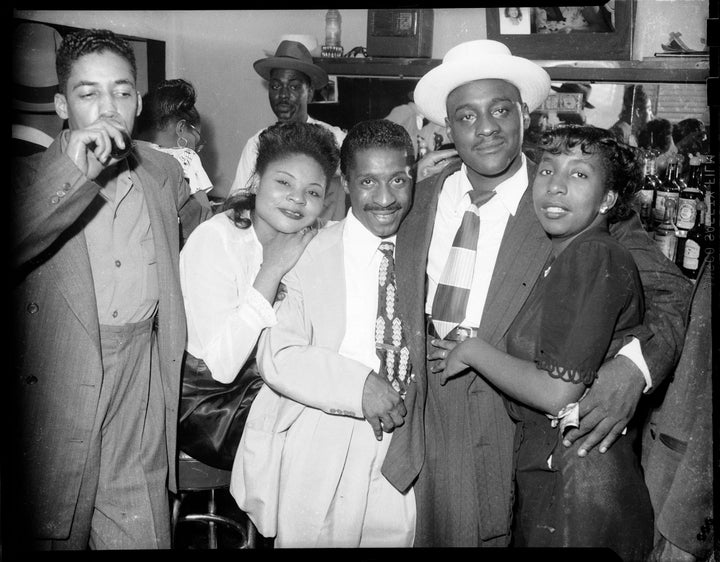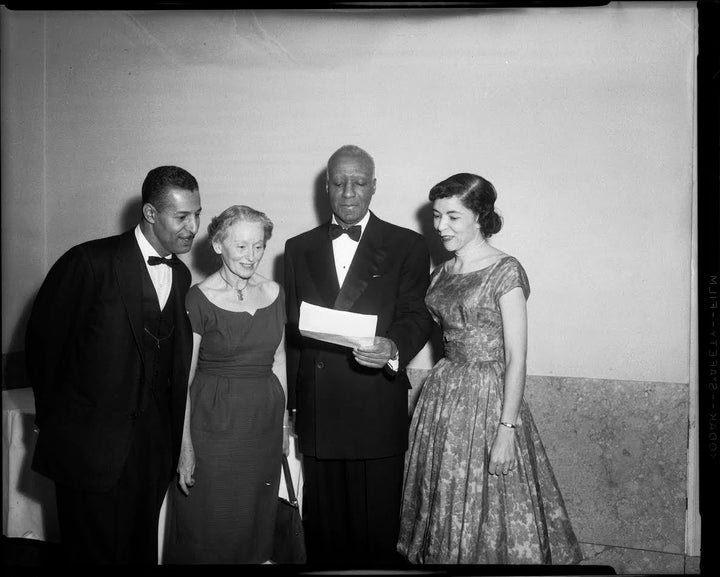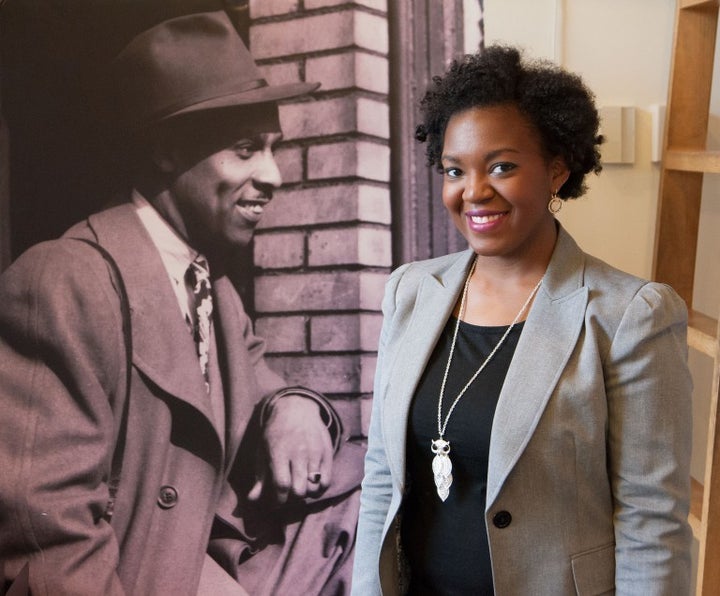 Popular in the Community