TMZ, which first reported the news Tuesday, claims Jolie cited irreconcilable differences and is requesting full custody of the couple's six children: Maddox, Pax, Zahara, Shiloh, Vivienne and Knox. Sources for the outlet allege the separation, listed as Sept. 15, has come as a result of Pitt's parenting methods and consumption of marijuana and alcohol.
Pitt confirmed the news in a statement to People, saying: "I am very saddened by this, but what matters most now is the wellbeing of our kids. I kindly ask the press to give them the space they deserve during this challenging time."
"This decision was made for the health of the family. She will not be commenting and asks that the family be given its privacy at this time," an attorney for Jolie said in a statement provided to Reuters.
Jolie and Pitt began dating while filming the 2005 movie "Mr. & Mrs. Smith." The pair, popularly known as Brangelina, got engaged in April 2012 and later wed at a French château in August 2014.
Months before their ceremony, Jolie explained the couple's careful consideration of the way marriage would fit into their family life in an interview with People, saying she and Pitt were "waiting for it to be the right time with the kids, with work, when it feels right."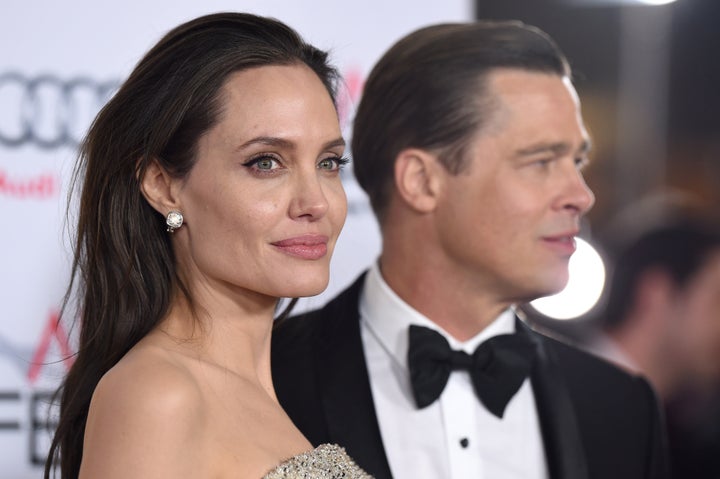 "We talk about it occasionally," Jolie said in May 2014, allowing a public peek into the family's dynamic, "and the kids talk about it with us, which is verging on hysterical, how kids envision a wedding. They will in a way be the wedding planners. It's going to be Disney or paintball ― one or the other! We've got a lot of different personalities in the house. They've got some strong opinions."
"I never thought I'd have children," Jolie told the magazine. "I never thought I'd be in love, I never thought I'd meet the right person. Having come from a broken home ― you kind of accept that certain things feel like a fairy tale, and you just don't look for them."
The marriage was not the first for either actor. Jolie previously married Jonny Lee Miller in 1996 and then Billy Bob Thornton in 2000 ― the same year Pitt married Jennifer Aniston. Four years later, Pitt and Aniston became embroiled in a dramatic separation and divorce after he met Jolie on the set of "Mr. & Mrs. Smith." After about five years of marriage, the couple's divorce was granted on Aug. 19, 2005, and finalized on Oct. 2, 2005 ― just a few months after the movie debuted.
The Huffington Post has reached out to representation for both actors and will update accordingly.
Before You Go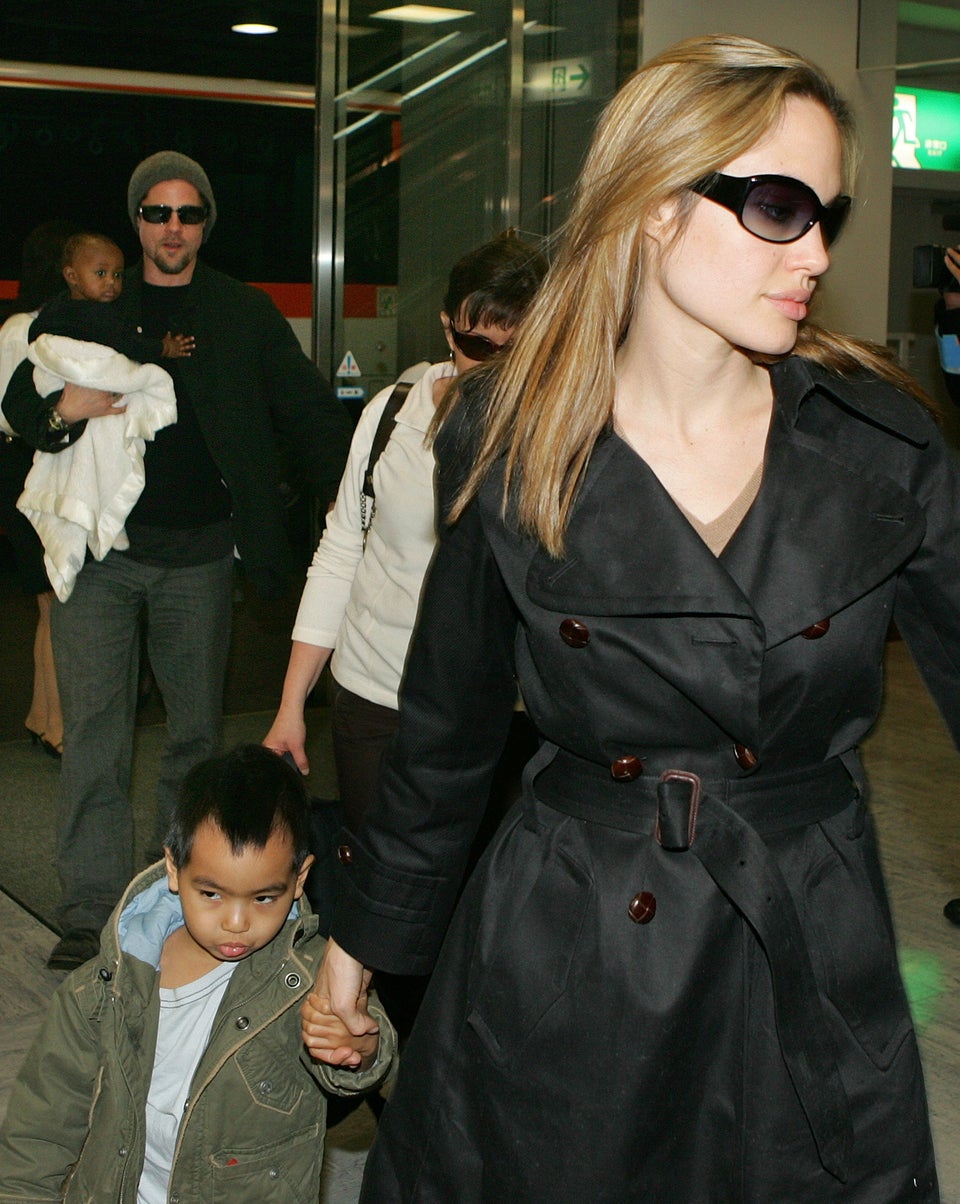 Brad Pitt And Angelina Jolie: Their Romance In Pictures
Popular in the Community