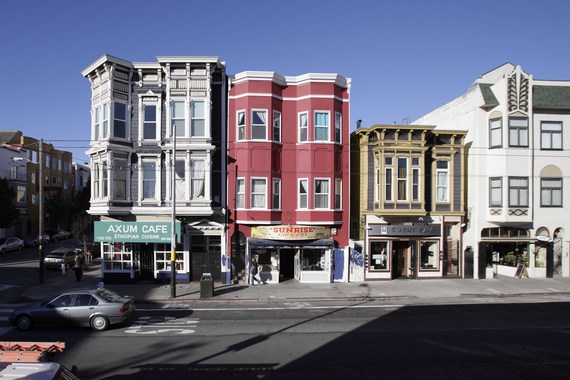 Residents of San Francisco and San Diego aren't the only ones getting priced out of California's housing market. Among the nation's 15 most-expensive metro areas, the Golden State is now home to almost half of them, according to a recent study by NerdWallet.
The analysis -- which takes into account median family annual income and housing price per square foot -- determined the amount of living space a typical family could afford in the nation's top 100 metro areas. California's metro areas that rank as least affordable include San Jose, Oxnard, Riverside and Stockton.
In Los Angeles, which was the nation's second-most expensive metro area, a typical family can afford only 757 square feet of housing. That compares with Houston, recently named as one of the best places for STEM grads, where a family could afford a 2,693-square-foot home on a median annual income of $88,000. Dallas, historically one of the more expensive areas in Texas, did even better, averaging 2,748 square feet.
Californian families on average could afford 1,258 square feet on an annual income of $89,762. Nationally, a median family annual income of $83,935 would buy a 2,327-square-foot home.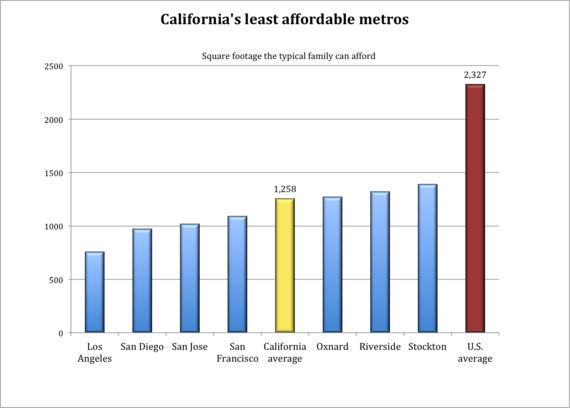 The big winners in the study are in the Midwest, which accounts for eight of the top 10 most-affordable metro areas. Particularly notable is Indianapolis, Indiana, where $294,000 -- the suggested affordable amount for a typical family to spend there -- buys almost 5,302 square feet. By comparison, the same amount in Chicago gets only 2,250 square feet.
Related