In a letter Tuesday to Labor Secretary Alex Acosta, 24 Senate Democrats said the agency needed to bail on the measure because officials "concealed evidence from the public" projecting a significant loss in money for millions of tipped employees across the country.
The Labor Department "is forcing through a regulation that would take money out of the pockets of low-wage workers and, even worse, it covered up the potentially catastrophic impacts from workers and advocates," the senators wrote.
They called it "a stark example of how far the Trump Administration is willing to go to appease business interests at the expense of working families."
Last week, Bloomberg BNA's Ben Penn reported that Labor Department leaders had suppressed an internal analysis showing workers could lose billions of dollars in tips if the agency enacted the rule as proposed. The officials directed staffers to tweak their methodology so that the projections wouldn't be so alarming, according to Penn.
The revelations have whipped up Democratic opposition to a proposal that was already controversial and appears to have little support outside of the restaurant industry.
In 2011, the Labor Department under then-President Barack Obama instituted a regulation limiting the scenarios in which restaurants can force employees to share their tips with colleagues. The proposal from Trump's Labor Department would do away with that rule so that management could do as it pleases with servers' and bartenders' tips so long as they are paid a full minimum wage before gratuities.
The restaurant lobby says it wants the Trump administration to change the law so that restaurants can run "tip pools," having servers and bartenders share their gratuities with back-of-the-house workers like cooks and dishwashers, who normally don't get tips. But the way officials crafted the new proposal, there's nothing to stop a restaurant owner from keeping a portion or all of a worker's tips without distributing them to the other workers.
When federal agencies release a major rule like this one, they typically put out a study showing what its economic effects would be. The Labor Department did not do that in this case. Sen. Patty Murray (Wash.), the ranking Democrat on the Senate labor committee who spearheaded Tuesday's letter, said she requested an analysis when the Labor Department released the proposal late last year but still hasn't heard anything back.
The Labor Department has already carried out a 60-day comment period on the proposal, allowing stakeholders and members of the public to weigh in on the policy. The comments posted on the regulations.gov website ― many of them clearly copy-and-pasted form letters ― appear to overwhelmingly oppose the measure. Under the normal protocol, officials would now consider those comments as they tweaked the proposal before finalizing it.
In their letter Tuesday, the Democrats said the proposal runs counter to the Labor Department's very own mission statement: "To foster, promote and develop the welfare of wage earners."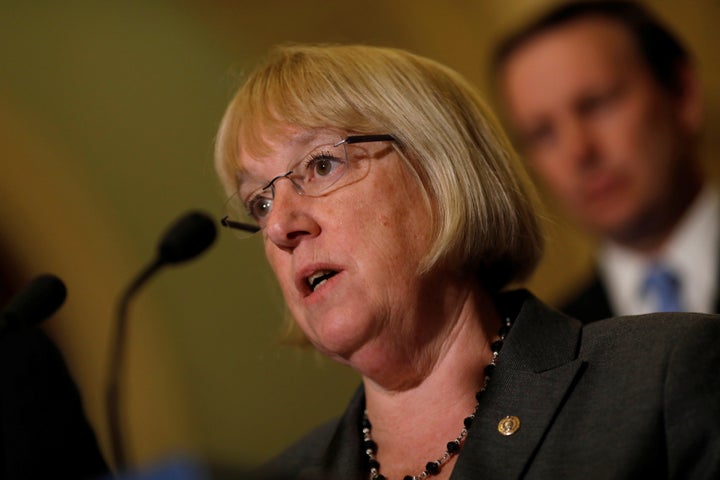 Popular in the Community