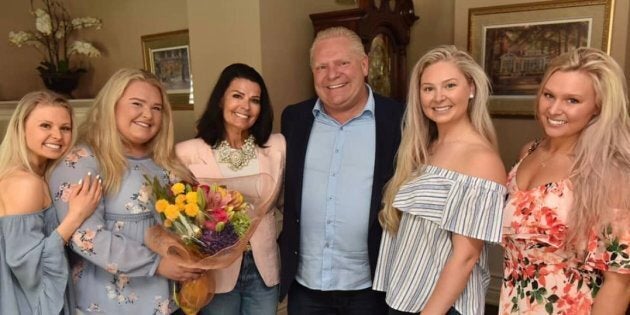 Doug Ford is the next premier of Ontario, after his Progressive Conservatives won a majority in Thursday's provincial election.
But who are Ford's wife and kids? We break it all down for you here.
Karla Ford
"Animal lover," "foodie," "bodybuilding mama" and "positive thinker" are all terms Karla Ford uses to describe herself on her private Instagram page.
"His eyes met my eyes. I was shy and quiet so I didn't approach him," Karla recalled to the Toronto Star in 2014. "My mom and dad both loved him because he was a respectable young man. My mom said, 'He takes care of his mother and a man like that will take care of his wife.'"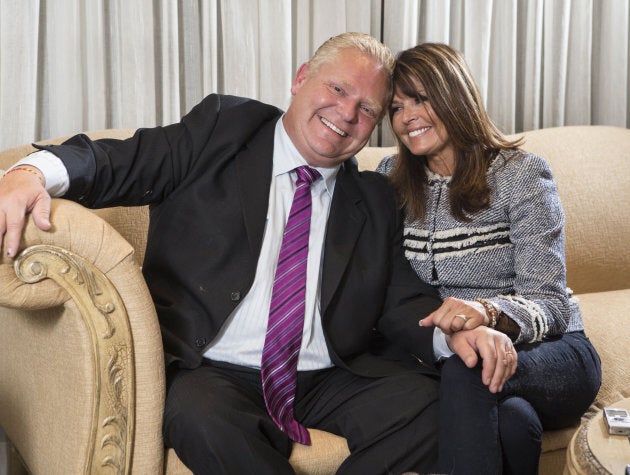 "People always think, 'Oh it's not normal if you don't argue.' But we just don't argue," Ford added before joking, "I'm never home and that's the problem. That's a healthy marriage."
Krista Ford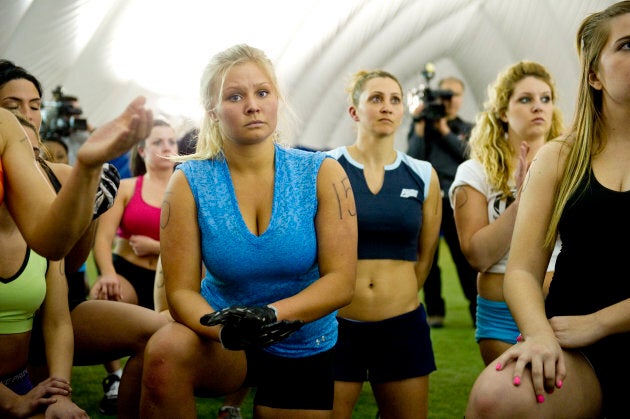 After the Toronto police warned women about a string of downtown sexual assaults, Krista shared a tweet that read: "Stay alert, walk tall, carry mace, take self-defence classes & don't dress like a whore."
Her controversial comment immediately made headlines since her father was a Toronto councillor at the time and her uncle, Rob Ford, was the mayor of the city. Krista later apologized for the tweet.
Kayla, Kara and Kyla Ford
Not much is known about the youngest Ford daughters, but they are all in their 20s. Kayla, 26, studied psychology and graduated from Ontario's Wilfrid Laurier University, according to Toronto Life.
Kara, 24, studied broadcast TV at Conestoga College in Kitchener, Ont. and, according to her Twitter page, is a host and videographer for Cultural Corner at Conestoga Connected. She also interned at Sun News.
The youngest Ford, 22-year-old Kyla, is a certified nutrition practitioner and fitness model. She also runs an online bakery called KyKy Kookies.