Each year at this time, New Yorkers get to take a trip into the future of tech.
The Interactive Telecommunications Program (ITP) at the NYU Tisch School of the Arts Winter Show presented more than 100 student projects, opening it's labs and students to the lower manhattan tech community. The open floor plan labs were jammed with robots, interactive projects, computer screens and hands-on technology. 
Each year is different, as students from around the world bring technology together with their innovative ideas - crafted to meet the needs of the ever changing tech world. 
This year, two themes emerged. Tactile tech, things you could manipulate with your hands, were prominent at the show. Balloons, sand, water, even a digital harp, all offered ways to engage with technology using touch. Other body parts were on display - even a "tail" (furry in nature) that could be controlled by your emotions. 
The political issues of our time were an underlying them, with at least three projects focused on theme's like "Is Print Dead" and the morphing together of newsprint and video
The world-renown digital convergence program has changed over the years - but the passion to innovate and change the way people interact with technology remains core to the mission. Since it's founding 1979 by Red Burns, the charismatic and passionate NYU professor known as the "Godmother of Silicon Alley" - ITP has been melding artists and technologists together to explore the "recently possible."  
As NYU explains it: "The results have been clever (texting hoodie), political (stop-and-frisk robot), humanitarian (do-it-yourself cellular networks for developing areas), artistic (wooden mirror), and humorous (stupidshithackathon). But in all cases, before they were big ideas they were student projects at the now-legendary ITP semi-annual student show."
This year seemed, to me at least, to be a bit of a journey into escapism. With a large number of the student projects embracing a retro-playground feeling. There was a Teeter-Totter that operated an old school "pong' video game. There was arcade style "Skee Ball" game, and even a canister that you sat in that was rotated quickly. I didn't try that one.
A two-year graduate program within in the NYU Tisch School of the Arts, ITP is designed to explore the imaginative use of communications technologies and how they might augment, improve, and inspire. 
Some projects worth exploring: 
2 Minute Hate - Fanni Fazakas
The power to destroy a physical entity by the human mind. [LINK]
Canival Ball! -Aidan Nelson, Yifan Liu
This updated version of Skee Ball uses sensors and an arduino to bring interactive elements to the classic arcade game. [LINK]
I Took a Pill in China - Li-Chung Chen, Yuan Chen
A new understanding and expression of Chinese ancient music. [LINK]
YOGAR is a Mixed Reality gamified yoga app for Hololens. [LINK]
The Laser Harp - Oren Shoham, Alan Peng
Our laser harp is a controller that provides an interactive audio and visual experience. [LINK]
The Hand - Nick Wallace, Tong Wu
"The Hand" is an arrogant robot that plays rock, paper, scissors with human beings [LINK]
Basic Instincts - Mohammad Hossein Rahmani
It's a wearable fluffy tail that is connected to your heart beat and…basically shakes when you're "excited". [LINK]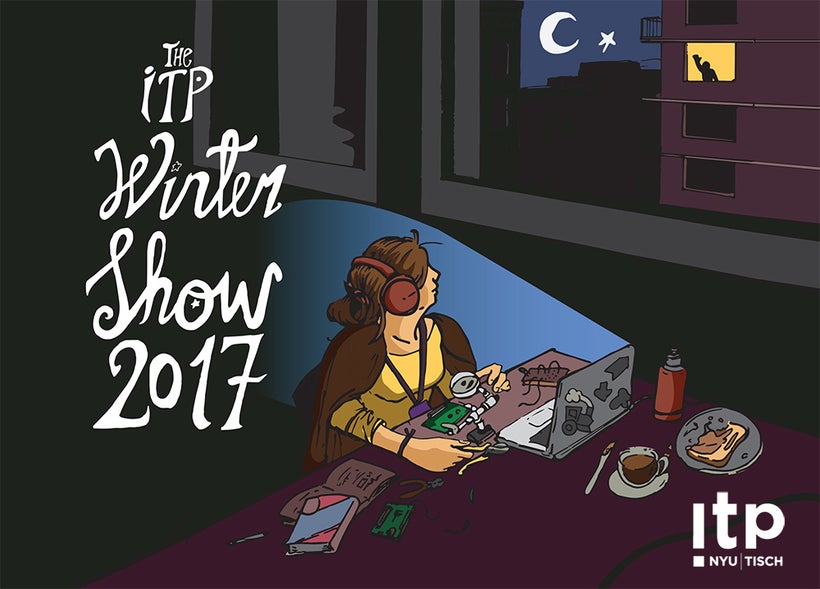 REAL LIFE. REAL NEWS. REAL VOICES.
Help us tell more of the stories that matter from voices that too often remain unheard.
This post was published on the now-closed HuffPost Contributor platform. Contributors control their own work and posted freely to our site. If you need to flag this entry as abusive,
send us an email
.