WASHINGTON -- The cavalcade started before 8:00 a.m., on a quiet street outside of the Rayburn House Office Building, where dozens of Flint residents traveled to Washington on Thursday for a confrontation they'd been anticipating for months -- their governor versus angry members of Congress.
Michigan Gov. Rick Snyder was relaxed. His constituents came full of scorn and raked with agony.
"It's a lot of work getting water. It's like a full-time job for some people," said Mark Hehn, 62, who's lived in Flint since 1954.
Hehn, dressed in a black trucker cap with "Flint Lives Matter" pasted on the front and a T-shirt with hazard symbols across the iconic Flint Water Tower, said he's seen Flint's rise and it pained him to see the former industrial metropolis crumble.
"It's going to take years to fix this," he said. "You might as well just move out of Flint. Give us some money and move everybody out. My ma, she's 89, she said: 'put a yellow rope all the way around the city and get everyone out, then let them deal with it.'"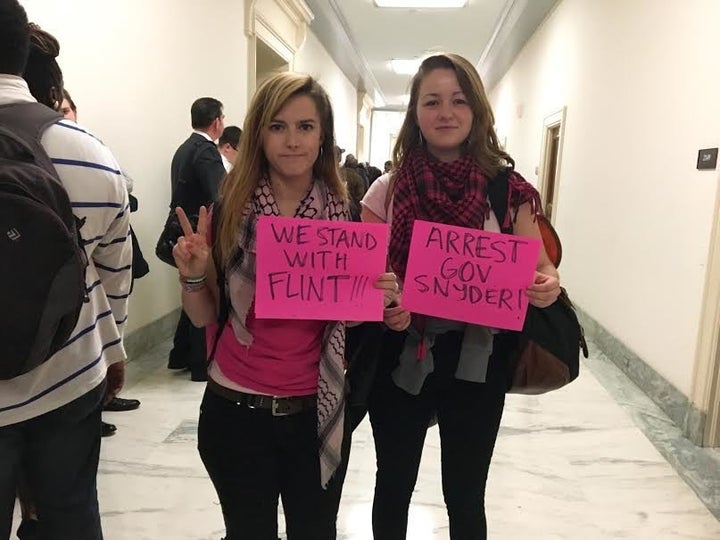 Outside of the hearing, residents looped through the building's corridors chanting about their individual struggles, from having to drive out of the city to take a shower to their skyrocketing water bills.
Ali McCracken, 27, a white woman who works for Code Pink -- a women's peace and human rights organization -- came with Rebecca Green, 19, and Alice Newberry, 21, so Flint residents could see that people from D.C. stood in solidarity with them.
McCracken and Newberry strutted by the hearing room with bright pink signs reading "Arrest Gov Snyder."
"This is a national issue that is deeply rooted in economic and racial injustice across this entire country," McCracken said before taking pictures with residents. "Here in Washington, D.C., we are in the halls of power. It's our elected officials all concentrated here on the federal level. In D.C., folks can bring the resistance and push back against corruption to Congress."
The city's water started poisoning residents in 2014, after an emergency manager appointed by Snyder oversaw the changing of the city's water source to the Flint River. State officials also failed to ensure the water was treated properly to stop it from corroding the city's lead pipes, resulting in a spike in children with high blood lead levels. This has led the House to introduce a bill Thursday to reform Michigan's emergency manager laws.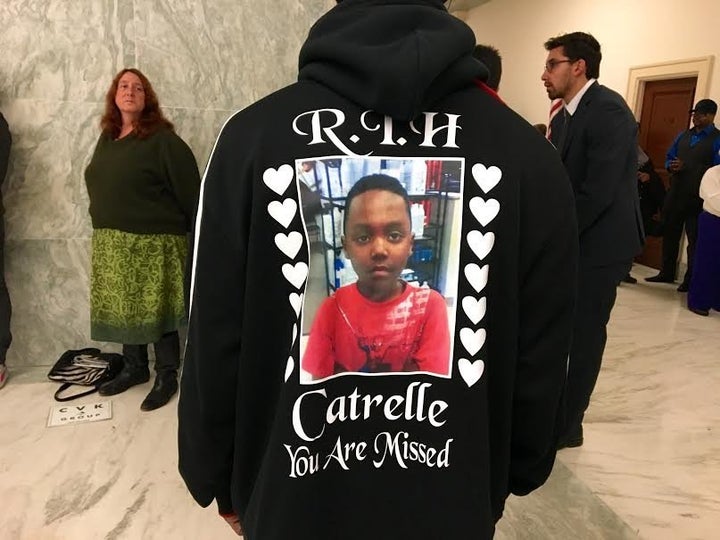 "We have people dying from this. I had a 9-year old nephew die from this in September 2014, just because he wanted some sugar water," said Demeceo Braylock Sr., a 36-year-old Flint resident. He believes his nephew, Catrelle Canada, died as a result of complications from drinking the poisonous water.
The deaths associated with the Flint water crisis have been from Legionnaire's disease, not lead poisoning, though lead exposure can cause a range of health problems, including miscarriages. People contract Legionnaire's by inhaling water vapor.
Braylock was one of hundreds of Flint residents who flooded Congress on Thursday. All were irate. Each was looking for his set of answers for why individual events happened after their water turned brown.
"I want to know why my 9-year old nephew had to die. Why my wife had to have her miscarriage for her child. Why my sister go to the hospital yesterday with a defect in her brain, lesions on her body, on her back and her face," Braylock continued. "That's why it was meant for me to come, for my voice to speak for my [family]."
Inside, representatives on the Oversight Committee peppered Snyder with questions, fulfilling Chair Jason Chaffetz's (R-Utah) promise that Snyder would have a "tough day on the Hill."
Rep. Matt Cartwright (D-Pa.) told Snyder he "had about enough of your false contrition and your phony responsibilities," as cheers rang out in overflow rooms. "Your administration gambled with the health and safety of the people in your state to save money," said Rep. Bonnie Watson Coleman (D-N.J.). Rep. Gerry Connolly (D-Va.) brought 8,000 pages of Flint emergency manager edicts from Snyder's administration. "I'm glad you're sorry now," he said, "but it's a little too late."
And though many questioners asked if Snyder had a "moral responsibility to resign," residents didn't want him to disappear just yet.
"He isn't saying anything substantive. He's hiding when he comes to Flint," Sharon D. Allen, a community organizer who lives on the south side of Flint, told HuffPost. "It's disappointing. It's heartbreaking. He needs to go to jail, but only after he cleans this mess up and Flint is fixed. He's responsible for it so he needs to answer for it."
Snyder, who residents on Thursday who spoke to HuffPost commonly referred to as "the mystery man," pleaded with Congress for their assistance.
"This is America and this should never have happened. The American people deserve rules that make sense and professionals to enforce them who know that health and safety are urgent matters," Snyder told the committee. "I can make sure that happens in Michigan. You can make sure it happens for every American."
The residents, who had traveled nearly 600 miles to D.C., some of them on three buses that left Buick City at 6:30 p.m. Wednesday, said they were already exhausted.
Many left overflow rooms before the hearing completed. They were done for the day. But Allen said they weren't done fighting for Flint.
"I'm a 'Flintstone' for life. People say 'oh, you've got to move, you gotta move,' but they don't understand," Allen said. "How can I abandon my people at this time? I still have fight in me. And I will fight for what's right."
Before You Go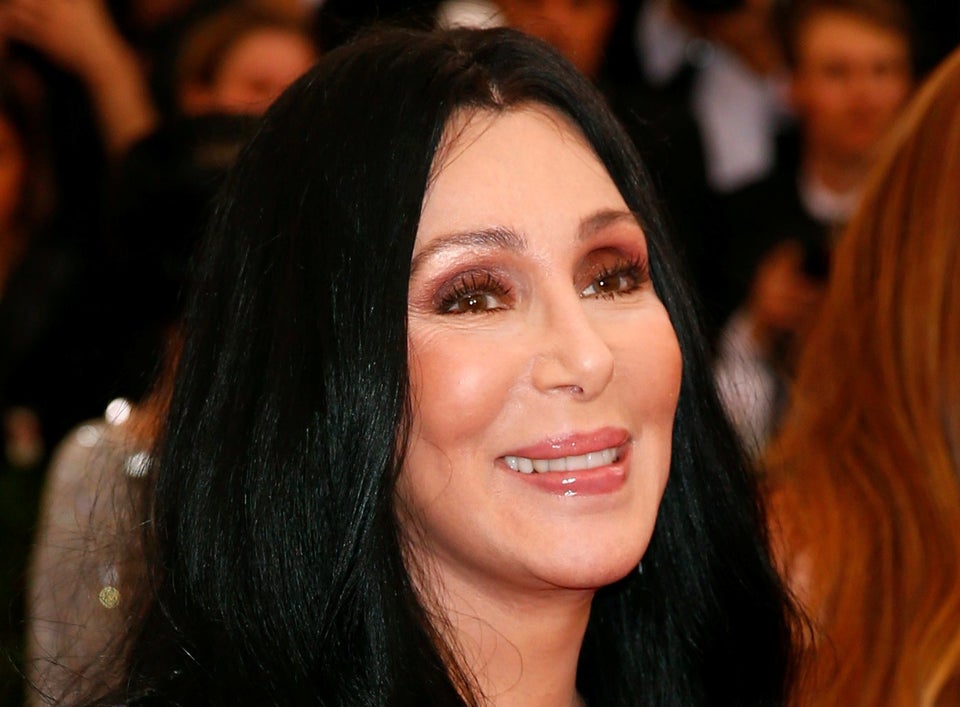 Here Are All The People Coming Together To Support Flint
Popular in the Community