Originally, a warehouse building owned by the Miller Cardboard Company, the ground-floor space of 80 Wooster Street was home to Jonas Mekas's Film-Makers' Cinematheque and Anthology Film Archives when George Maciunas transformed the building into Fluxhouse II in 1967. Mekas paid $10,000 for the space which became known for independent (underground) film and theater.
Yoko Ono and friends were guests at dumpling parties in the theater's backyard and Trisha Brown's dancer husband at the time, Joe Schlichter performed one of her pieces by walking down the back of the building. The theater was home to butchering simulations by Hermann Nitsch, avant-garde plays by Richard Foreman, and new music by Philip Glass and Steve Reich. It was also the site of George Maciunas's New Year's parties where foods were thematic and often pornographic.
Maciunas (1931-1978) was Mekas's friend and a fellow Lithuanian-American. As the founder of the Fluxus art movement, whose official manifesto decried materialism and critiqued the established museum world, Maciunas had his office in the basement of the building. There, often circumventing authorities, he drew up plans for purchasing and cooping 16 loft buildings in SoHo, selling them to fellow artists largely by word of mouth, and almost single-handedly transforming SoHo into an arts community. Hiding from the Attorney General for various minor and major legal offenses, Maciunas installed sharp cutter blades on his office door.
After Mekas's theater was closed down by the city for lack of a proper permit, he sold the space to George Schectman for $280,000 who turned it into Gallery Henoch (now relocated to Chelsea). Several years later, when the art world fled SoHo and retail arrived, Schectman rented the space to the retailer Kenzo and then subsequently sold it for $3 million to cashmere clothing entrepreneur Christopher Fischer. Five years later, Fischer cashed out, selling the space to Jenal Management, a corporate investor, for nearly $25 million, eight times the money he paid for the space.
In 2017, after the street-level space had remained empty for more than two years because the projected yearly rent of $1.8 million was deemed too high by potential tenants, Jenal finally rented the space for over $100,000 a month to The RealReal, a luxury consignment start-up that has raised $173 million since its founding in 2011 by Julie Wainwright, a seasoned tech doc-commer, who was once the CEO of Pets.com.
Devoting her NYT Critical Shopper column "Why You Should Love Secondhand Fashion Now" to The RealReal's success, Katherine Bernard captures the competitive climate in the shop, where all items on display are also listed for sale on their website. "Even while shopping in the store," she writes, "there is the same it-could disappear-at-any-moment feeling you get online."
Clothing is arranged by size, not by color or type, with the prices of many garments falling below $300 and above $1,200. There's a flower stall up front and a coffee bar downstairs in what was formerly Maciunas's private office. Dumpling parties and Fluxus New Year's Eve events have now been replaced by decidedly non-Fluxian activities like Faux Fridays, where attendees are taught how to spot fake Chanel, Prada, and other designer brands.
Jonas Mekas says that things change but what would George Maciunas think?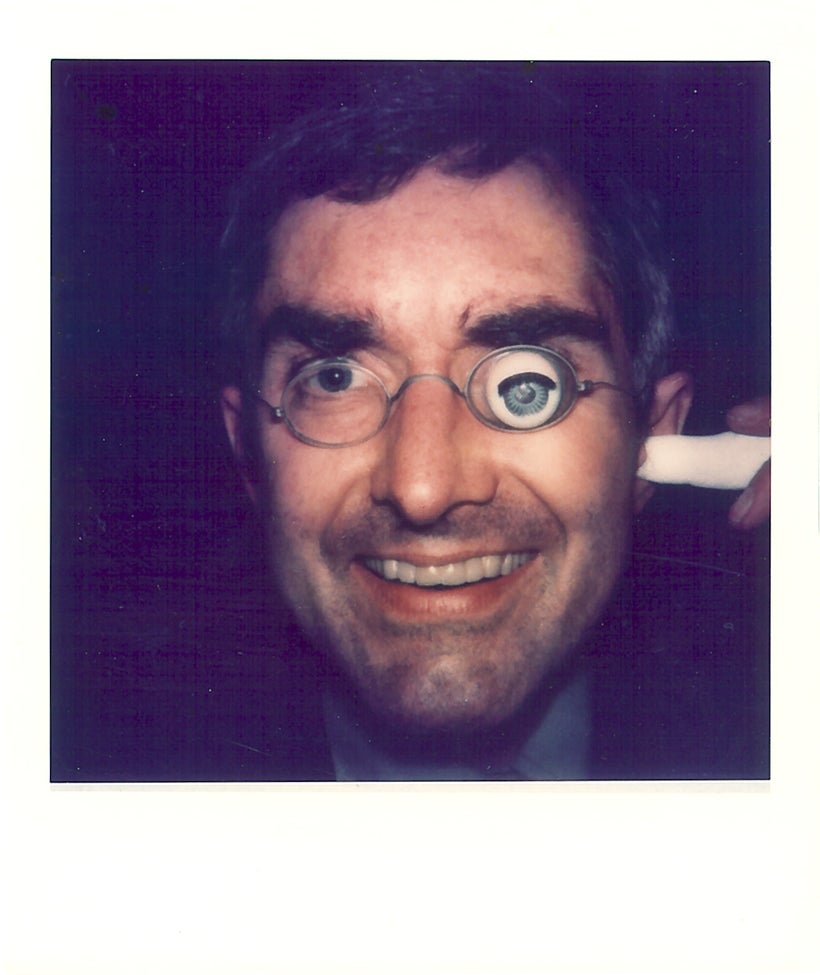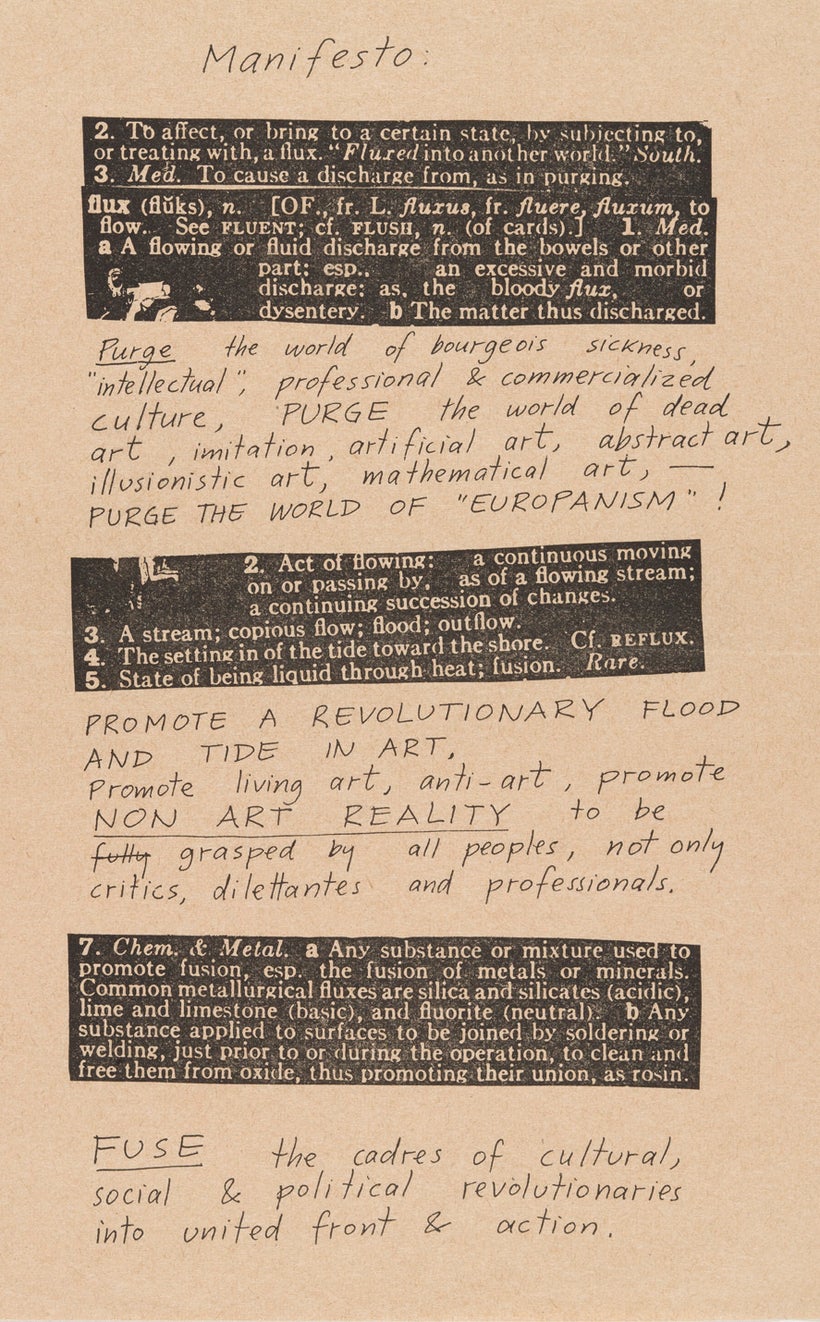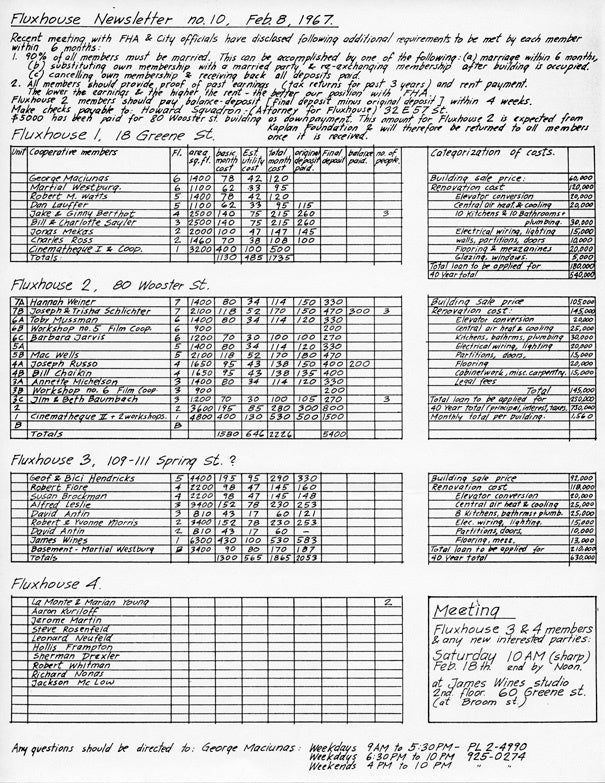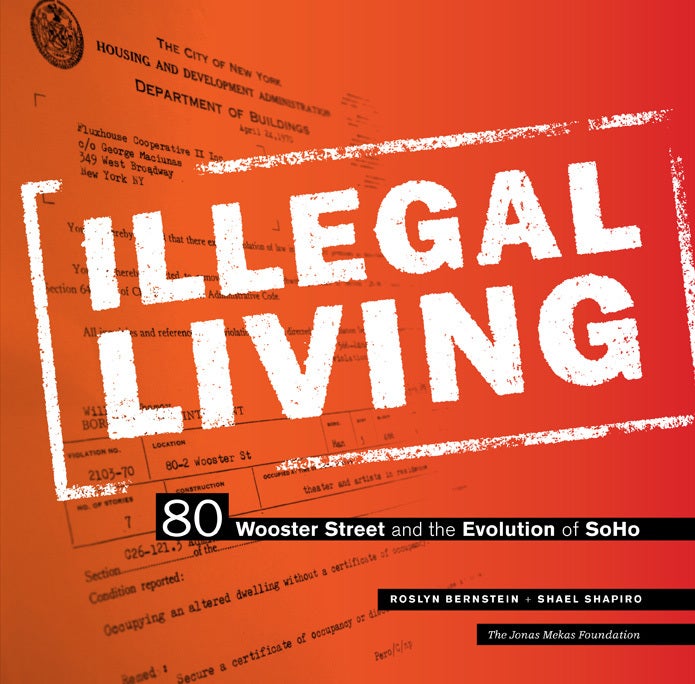 Calling all HuffPost superfans!
Sign up for membership to become a founding member and help shape HuffPost's next chapter
This post was published on the now-closed HuffPost Contributor platform. Contributors control their own work and posted freely to our site. If you need to flag this entry as abusive,
send us an email
.