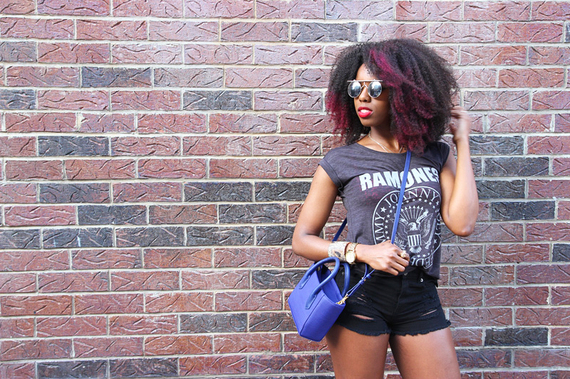 My hair journey began like that of many black women. My mother relaxed my hair for the first time when I was about seven or eight. I was a young girl growing up in Houston, TX where Just For Me kiddie perms were the norm. I thought nothing of my hair as I went through life. Aside from my first relaxer years ago, my creative and super-stylish mom played hair stylist to me and my younger sister, styling our hair in Brandy-inspired box braids. I had braids so often that I even lied and said my mom was Brandy's main stylist. Ha! But, it wasn't until college, when I had to take complete control of my hair and its taming, that I realized what it meant to keep hair healthy...and just how much time it would take.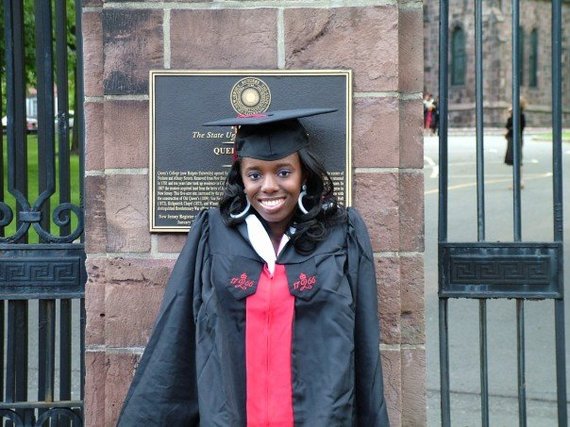 I call this era the "Dominican blow-out mixed with a side of super straight weaves". Starting freshman year at Rutgers Univesity was both exciting and frightening. I was on my own for pretty much the first time ever. In charge of myself, finances, food and yes, my hair. All the other black girls I knew went to a nearby Dominican salon in New Brunswick. So every few weeks I ventured out for a wash, deep conditioner followed by a torturous blow out which left my ears sore. Or it'll be time for a relaxer. Now, I forgot to mention that my relationship with relaxers had always been strained. Blessed with a ridiculously tender scalp (lol), I hated relaxers with a passion. But that was what we did. Every six to eight weeks you went to the salon to get your new growth straightened. This also could leave you with scalp burns or other unfortunate side effects. I would never take it like a champ, instead I'd squirm in my seat and then beg the stylist to rinse it out. Yikes. Even with kiddie perms. My sensitive scalp just wasn't having it. And so was the process all through college. Relaxer. Deep conditioner. Blow out. Weave.
And then came Nigeria. After graduating from Rutgers, I took a trip with my mom to her birthplace of Nigeria for a six week vacation aka a time for me to reflect on my next career move. The trip turned out to be successful but by the time I returned, my hair was in disarray. The tropical temperatures wreaked havoc on my weave, leaving my real hair matted with the ends brittle. Frantic, I took out the weave only to find my hair breaking at an alarming rate. That was the day I decided to go natural before natural became the thing to do. (This was circa 2009). My big a-ha moment. I "big chopped", scissors in hand, smile on my face. At the end of the exhilarating process, my hair went from shoulder length to half an inch long. Reality checked in. What the heck was I going to do with this boyish hair cut? What products will I use to get my super thick 4c hair moisturized and soft? With so many questions and so little info, I took to Youtube and found solace in Naptural85's ultra-amazing DIY recipes, Black Onyx 77's hair care line and many, many cute looks for natural hair, just like mine.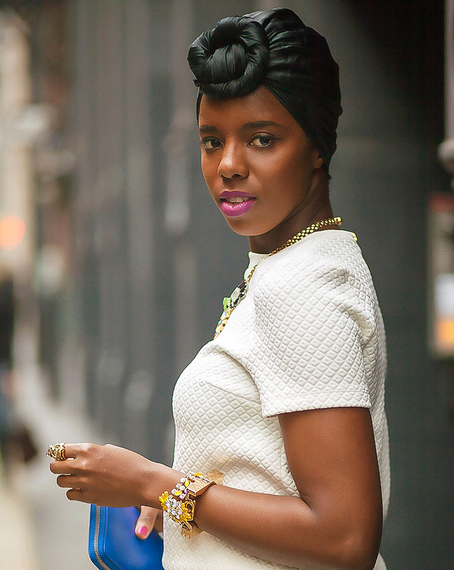 Working in the fashion industry gave me the freedom to try different styles. I had loved turbans and headwraps since I was very young. While my natural hair grew, cute turbans became my mainstay. Silk fabric tied on top, sometimes accompanied with a pair of sick shades. This was my look, my new identity. For the next three years, I was turban queen.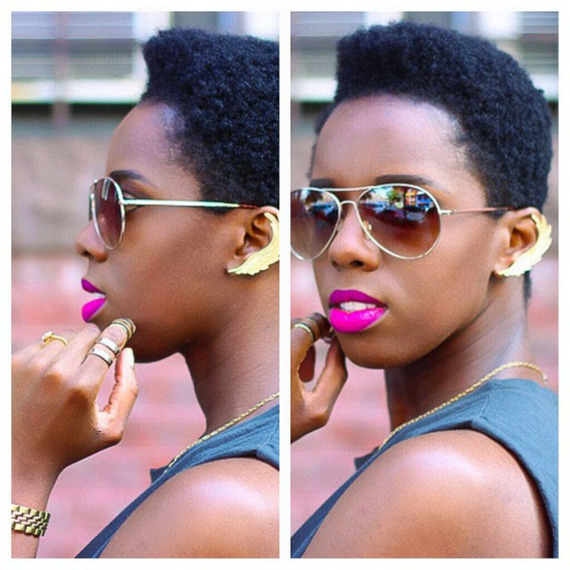 And then came my first makeover. By this point, my hair had grown into a mid-sized 'fro, but I found myself bored with the new length. I needed something edgy that matched my personality. One day I walked into a salon with a picture of Grace Jones and that changed everything. With my cool new haircut, I felt brand new. My 4c curls were cut into an amazing assymetrical style. I was obsessed!
Now don't get me wrong, maintaining natural hair is hard work. It comes with a host of essential styling must haves. The LOC method (liquid/oil/cream)- which holds in moisture, co-washing to help maintain moisture, twist outs, braid outs, you name it. Sometimes it can be mind boggling. I began researching products that would help my hair. And I looked for protective styles I could use when I wanted to give my hair a break. And...finally, success!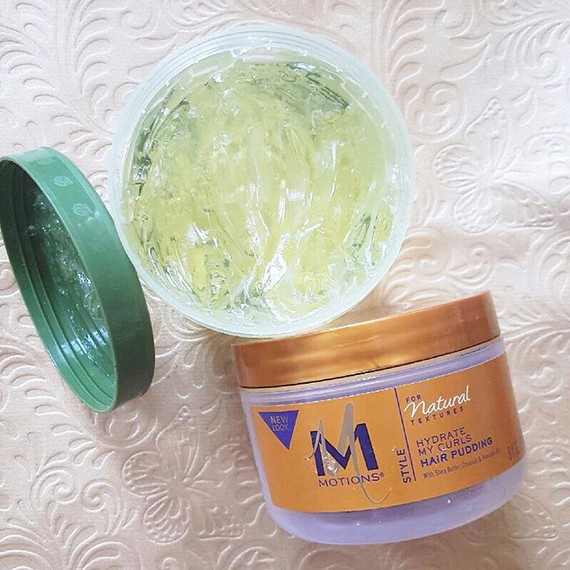 My current regiment includes several all-natural DIY hair products that I make myself. They are easy (many taking no longer than 5 minutes) and incredibly helpful. Aside from my natural faves, I also love Motions hair pudding and Ouidad's mongongo oil. I'd been a Motions girl since childhood so that gave me some warm and fuzzy flashback moments.
In the past 5 years I have learned to love my gravity defying, thick, gorgeous 4c natural hair. It is me and I wouldn't have it any other way. It took a lot of trial and error during this journey but one thing I learned is that you should never give up on your hair. Love it, embrace it, find out what she likes. Your hair is unique and beautiful, just like you.
Calling all HuffPost superfans!
Sign up for membership to become a founding member and help shape HuffPost's next chapter