The heads of the G-7 leading industrial nations agreed to "decarbonize the global economy in the course of this century" at their meeting this week in Germany.
German Chancellor Angela Merkel announced that the G-7 countries would phase out the use of fossil fuels by 2100, The Guardian reports. U.S. News & World Report noted that leaders agreed to focus on the goal of limiting global warming to no more than 2 degrees Celsius.
The agreement comes as climate negotiators are also meeting in Bonn, Germany, to continue work toward an international climate agreement. The 2-degree target has already been stated in the course of those negotiations, but was reaffirmed in the G-7 meeting, which included the leaders of some of the world's largest economies. The G-7 comprises the United States, Canada, France, Germany, Italy, Japan and the United Kingdom.
As the BBC notes, the G-7 agreement on fossil fuels is not legally binding, but does "send a clear message to investors that in the long term economies will have to be powered by non-polluting energy."
Advocates for climate action heralded the move.
Kofi Annan, chair of the Africa Progress Panel and former secretary-general of the United Nations, said in a statement that the G-7 agreement "is encouraging and an essential first step to ensuring that agreement is honored."
"Today, for the first time ever, G7 leaders have rallied behind a long-term goal to decarbonize the global economy," said Jennifer Morgan, global director for the climate program at the World Resources Institute, in a statement. "This long-term decarbonization goal will make evident to corporations and financial markets that the most lucrative investments will stem from low-carbon technologies."
Before You Go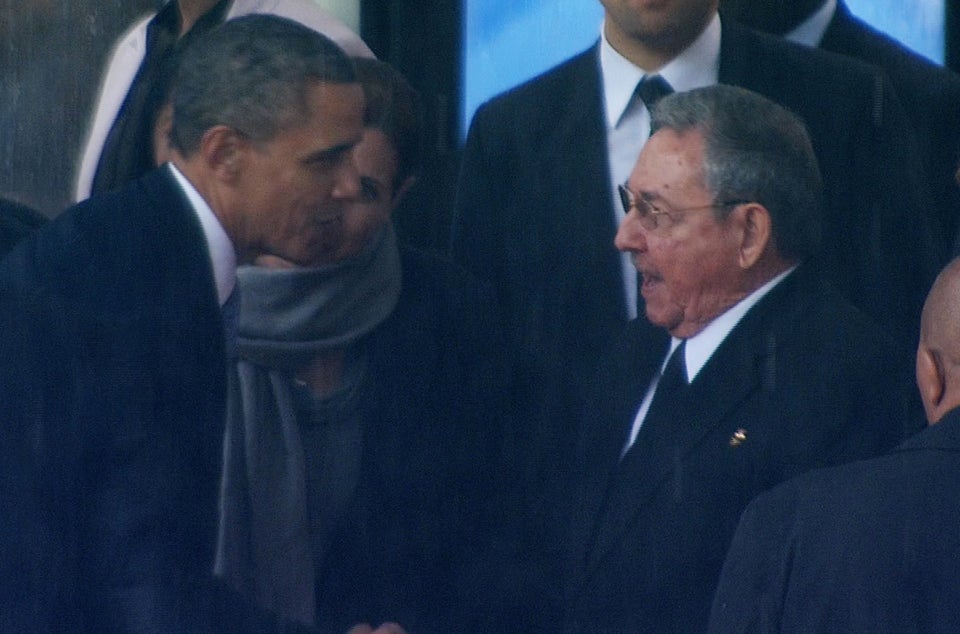 Obama's Handshakes Around The World